News & Gossip
Sonam Kapoor Speaks Up Supporting Harshvardhan Over Filmfare Fiasco!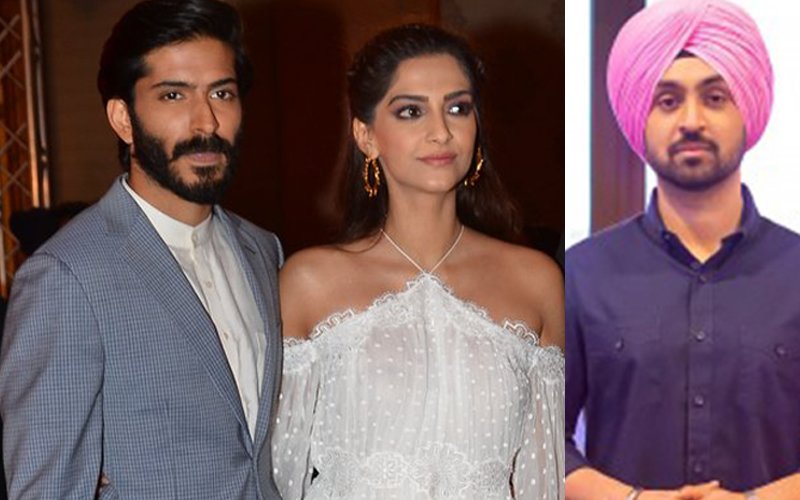 Harshvardhan Kapoor was recently the talk of the entire town when he got himself in a Twitter brawl with Filmfare over the award giving decisions of the latter. The bone of contention, you ask? That Diljit Dosanjh was given the best debutant award for 'Udta Punjab' when he has Punjabi movies to his credit! And the rest as you know was a series of retweetable slams.
While the row concluded (or so we thought), after Harsh took to Twitter again, this time to apologise to Diljit, his sister and Bollywood fashionista Sonam–who has a reputation of an arrow–has revived the entire feud.
Sonam recently expressed her feelings about the entire war of words and came out in Harshvardhan's defence saying, "He's not that kind of a person. Harsh is the sweetest, gentlest, kindest soul I've met. And to troll him just because he made a point about the debutant's award is just too unfair. He was speaking out of conviction. And according to me, he was not speaking out of line."
Spoken like a true sibling, a protective and proud sister!
Sonam also went out to defend 'Mirzya', Harsh's debut film that didn't withstand the test of box office. She even compared it to her first, 'Sawaariya'.
She said, "JUST BECAUSE IT DIDN'T DO WELL, DOESN'T MEAN ALL THE HARD WORK THAT HAS GONE INTO IT IS NULLIFIED. EVEN MY DEBUT FILM, SAAWARIYA, DIDN'T WORK AT THE BOX OFFICE. BUT I'M VERY PROUD OF IT. AND I'M PROUD OF WHAT MY BROTHER DID IN MIRZYA."
The 'Neerja' actress, however, tried to bury the hatchet and said that Harsh's resentment was directed at Diljit for 'technical and not creative grounds'.
"Harsh is one of Diljit Paaji's biggest fans. Harsh's objection was on technical not on creative grounds. Our father (Anil Kapoor) has always taught us to be appreciative of other actors' works. We've grown up in an atmosphere where we have constantly heard other actors' work being appreciated. Neither my brother nor I would ever feel resentful of the good work done by our colleagues," she added.
Considering the love between the brother and sister duo, Sonam's words perfectly resonates with the sentiment that is, the bond.