News & Gossip
Sivakumar Memes Went Viral On Twitter After He Smashed A Phone Of Selfie Taking Fan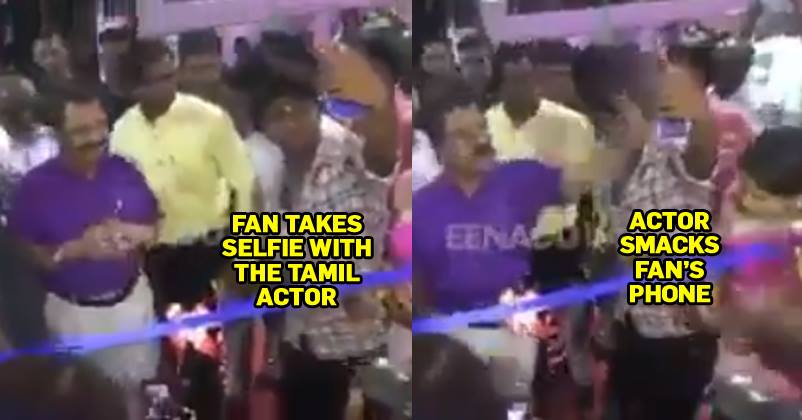 Actors in India enjoys a huge fan following and get a huge welcome wherever they go. However, very little importance is given to the amount of hard work they put in reaching where they are now. They always need to keep smiling at fans no matter what is happening in their personal life. Fans have a huge hope from these celebrities and expect a lot from them.
Gone are the days, when fans used to take autography whenever they met a celebrity. Now, they want a Selfie, autograph has almost vanished. Giving Selfies is a very tough task for the celebrities, especially if they are tired due to their busy commitments. Recently, a fan has to bear the brunt of an angry superstar.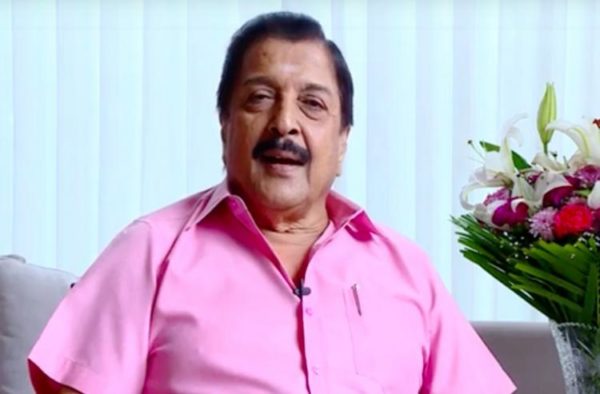 Tamil actor Sivakumar seemed a bit off when he arrived for the inauguration event. When he came forward for the ribbon cutting ceremony, a fan tried to get a selfie with him. This infuriated the actor so much so that he took his phone from his hands and smashed it.
Watch The Video:
https://twitter.com/rahul_37373/status/1056883378442518528
The video went viral on social media in no time. After the viral video, Sivakumar issued a statement telling his side of the story.
Actor #Sivakumar on the selfie controversy pic.twitter.com/0Y2bIKZXFx

— Rajasekar (@sekartweets) October 29, 2018
However, Twitter is having too much fun with this incident of a Tamil superstar. They grabbed this opportunity with both hands and started a meme fest on Twitter. Check out some of the most hilarious memes down below.
1
https://twitter.com/rajesh_Off/status/1056877197875728385
2
https://twitter.com/Natraya_prabhu/status/1056843119142961157
3
https://twitter.com/4ktamil/status/1057021825417428992
4
https://twitter.com/Sandharpavathi/status/1056896477270667264
5
So Fast 😂 #Sivakumar's #2Point0 pic.twitter.com/aQvwOhoBG6

— AG (@arunrp555) October 29, 2018
6
Best Friend Atrocities#bestfriend#atrocities #friendship#Selfie#Girls#selfiewithgirls #sivakumar @Cupid_Meme pic.twitter.com/mIZpHAcRBN

— Cupid Meme (@Cupid_Meme) October 30, 2018
What do you think?