Television
SHOCKING: THIS Television Actress Admitted to Hospital on her Birthday!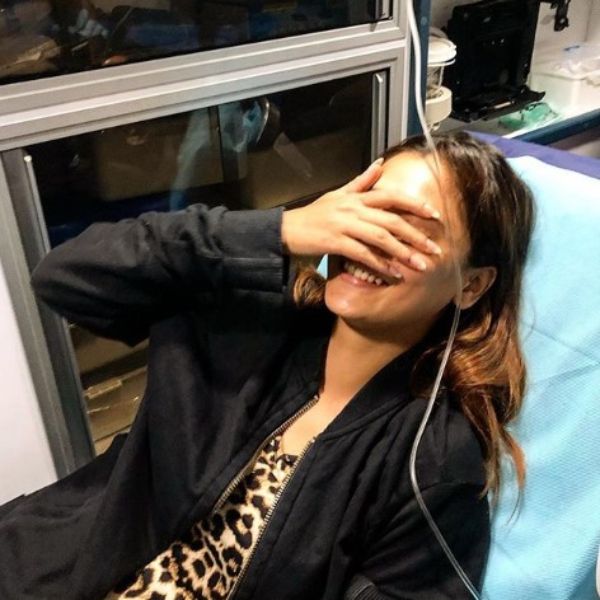 Indian Television Actress, who was to celebrate her birthday has been hospitalized due to food poisoning! The actress who has been hospitalized is not other than the bubbly and the beautiful, Sara Khan! Sara Khan was to celebrate her birthday on 7th of August, that is today, but apparently got detected with food poisoning and has been admitted to the hospital for her treatment!
https://www.instagram.com/p/BlzeHA7nkH4/?hl=en&taken-by=ssarakhan
Sara Khan took her Instagram to share this news with her fans! She captioned her picture wherein she is seen on a drip, taking glucose, as, "This is how I ended up on my birthday
Yesss this picture is straight from the emergency ambulance 🚑 in dubai
#toomuchofEATINGsucks
I experienced ambulance for the first time and that too on my birthday 🎂
#memories #crazy #foodpoisoningsucks#birthdaymadness
P.s m absolutely well now
@immacoolgirll I can't thank u enough love u ❤️"
https://www.instagram.com/p/BmLA9xSnaUG/?hl=en&taken-by=ssarakhan
Sara Khan is currently in Dubai! The Actress had gone to Dubai to celebrate her birthday with her friends but has ended up being in a hospital! The picture has been taken in an emergency ambulance that was called for the actress! The actress blames overeating as the reason for her sickness!
https://www.instagram.com/p/Bk29KicHkyF/?hl=en&taken-by=ssarakhan
The actress made her television debut with Sapna Babul Ka Bidaai as Sadhna. She was also seen as a contestant on the reality show Bigg Boss 4 in 2010. Sara recently made headlines when her sister shared some nude pictures of her in an inebriated state. Sara instantly pulled them down and clarified about the incident.
Get Well Soon Sara Khan! Stay tuned for more updates!