viral
Shahid Afridi Won Million Hearts By Respecting Indian Flag!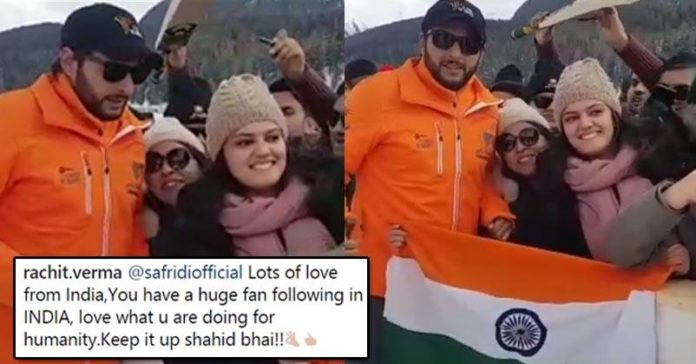 St Moritz has become a good sports tourism destination whre matches has been held at zero degree. The ground is basically the frozen St Moritz lake and the matting pitch fixed on a wooden plank. Instead of wearing 4 to 5 layers of clothes to maintain the warmness, but players are forced to wear normal trainers or sneakers. Names like Virender Sehwag, Shahid Afridi, Shoaib Akhtar, Lasith Malinga, Michael Hussey, Graeme Smith, Jacques Kallis and Daniel Vettori are involved in the unique venture.
Recently Shahid did something because of which he not only won hearts of Indians but respect too. He posed with an Indian fan for a picture, where the fan was not holding national flag properly, to which Shahid asked her to hold the flag properly.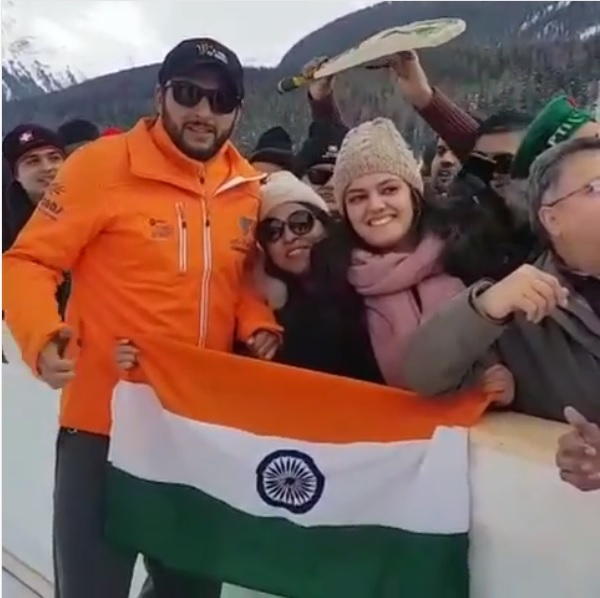 "Flag seedha karo apna (straighten the flag)," Afridi asked his Indian fan while posing for a picture on the sidelines of the St. Moritz Cricket Tournament here.
https://www.instagram.com/p/Be-1NlBg76g/?utm_source=ig_embed
Pakistani players including Afridi are loved in India.
"I believe as cricketers we can set examples of how relationship between individuals can be a template for relationship between countries. I think after Pakistan, the two countries where I have received most love and respect are India and Australia," Afridi said on the sidelines of the event.
Here are the few fan comment Shahid got after winning heart and respect. Have a look:
1.
2. 3.4.5.6.7.8.9.10.
Share your views about this story in comment section below. Stay tuned with us for more latest news and updates.