News & Gossip
Sanju Trailer Starts A Meme Fest On Twitter, Here Are The Best One!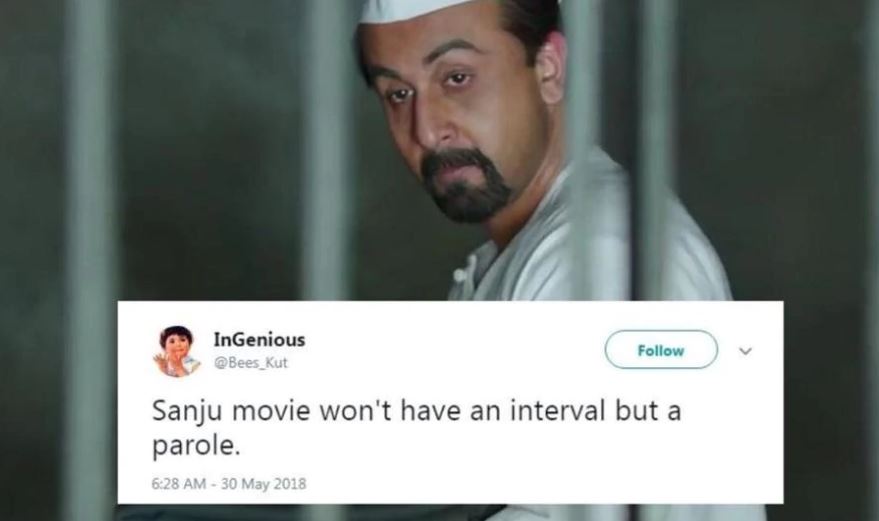 Sanjay Dutt's biopic Sanju Trailer is trending ever since it was released on Wednesday. The trailer has already crossed millions of views on YouTube. It highlights everything about Sanjay Dutt's life. From his affairs to underworld connection to his life in jail to drugs addictions, the trailer gave a glimpse of the troubled life of Bollywood superstar. Everyone is impressed with Ranbir Kapoor as Sanjay Dutt.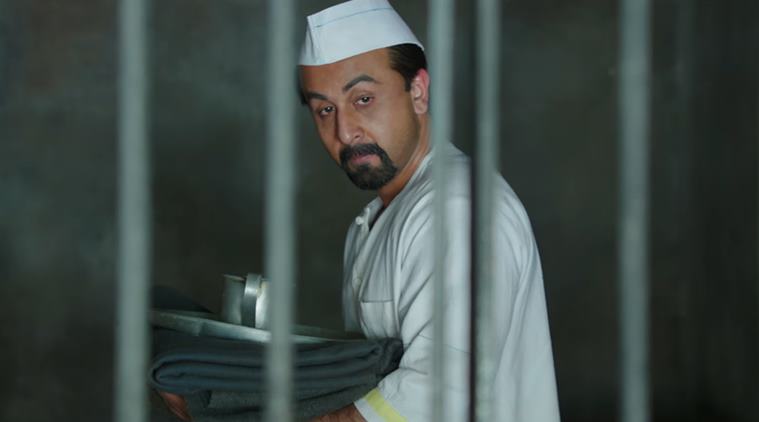 Other than Ranbir Kapoor, the movie also has a huge ensemble that includes Paresh Rawal, Sonam Kapoor, Vicky Kaushal, Manisha Koirala, and Anushka Sharma among others. Each actor has played their roles to perfection.
Amidst lots of praise and critical acclaim, the trailer has also given memes creator a new topic. Yes, after Race 3, they are making fun of Sanju trailer. As you all know, Twitterati started trolling Race 3 trailer for some weird and epic dialogues. One of the most popular dialogue was Daisy Shah's "Our business is our business, none of your business." You can find several memes and jokes about this dialogue on Twitter and Instagram.
However, it seems that Trolls have found a new target in Sanju Trailer. They are coming up with some of the most amazing memes, you'll ever see. Not only that, social media junkie are also using this as an excuse to troll Race 3 Trailer. We bring to you some of the most popular and hilarious memes and jokes about Sanju Trailer.
Today, Bollywood is making a film called Sanju. Tomorrow it'll make a film called Sallu. All the while it'll succeed in making the audience ullu.

— Aditya Kulkarni (@adikulk) May 30, 2018
https://twitter.com/bIurryf4c3/status/1001774255405608961
https://twitter.com/Nieceofshame__/status/1001940522594983939
https://twitter.com/BollywoodGandu/status/1001737912206184448
The headline everyone is waiting for. #SanjuTrailer pic.twitter.com/I2uYrKtArP

— Karan Talwar (@BollywoodGandu) May 30, 2018
Pure saal me kitne paise karch kiye tumne?

Marwadi Boy: pic.twitter.com/bLoRtjicqf

— Akshay (@AkshayKatariyaa) May 31, 2018
When parents finally allow you to go out and play after exams. pic.twitter.com/z7v6V3DVSW

— Sand-d Singh (@Sand_In_Deed) May 30, 2018
Sanju movie won't have an interval but a parole.

— InGenious (@Bees_Kut) May 30, 2018
https://twitter.com/NamakSwagAnusar/status/1002066351198896128
Life meh kitni baar Duck Out hue ho?

Afridi : pic.twitter.com/T16WP9B0Uv

— Umesh (@Umemesh) May 31, 2018
If the biopic is true, this scene should repeat after every 5 minutes! #SanjuTrailer pic.twitter.com/6MnkIZj2oS

— Sand-d Singh (@Sand_In_Deed) May 30, 2018
https://twitter.com/ladywithflaws/status/1001861325579018240
https://twitter.com/AskRishabh/status/1001759002517159936
Directed by Rajkumar Hirani and produced by Vidhu Vinod Chopra, the movie is slated to release on June 29, 2018.