Reviews
'SANJU' Movie Review: Ranbir Kapoor Flawlessly Pulls Off Sanjay Dutt's Amusing And Emotional Journey!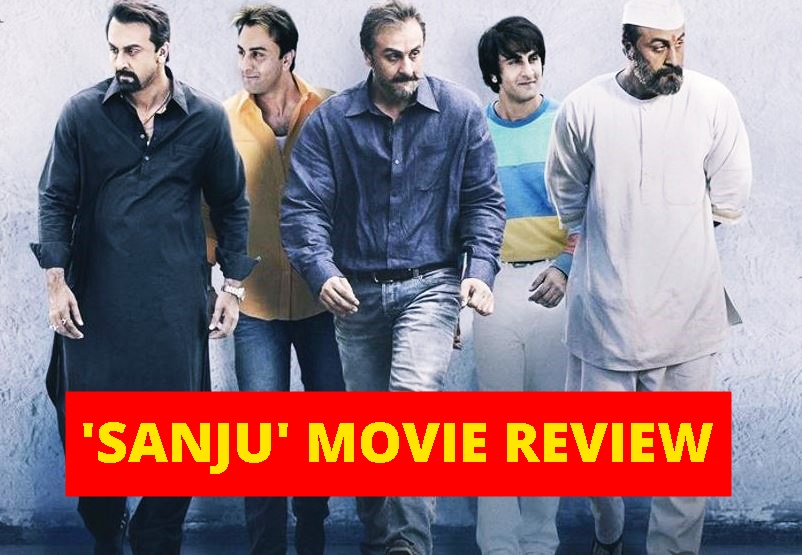 From Munna Bhai M.B.B.S to 3 Idiots to PK, filmmaker Rajkumar Hirani has treated the audiences with such masterpieces. Though he has directed only 5 films in 15 years, every movie seems to have a Midas touch of the director as his movies have done very well at the box office. Produced by Rajkumar Hirani and Vidhu Vinod Chopra, 'Sanju' is the first biopic by Rajkumar Hirani. It is very challenging to make a biopic of a person and that too in a three hours time bound. Raju Hirani has crafted it so well that we can actually witness it on the screen.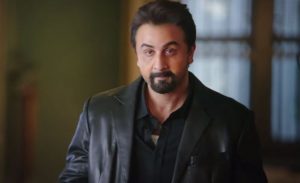 'Sanju' stars Ranbir Kapoor in the eponymous role and we don't have any complaints of how he got into the skin of Sanjay Dutt's role with such an ease. From his slumping walk to playful eyes to his lingo-everything was just so similar to Sanjay Dutt. In some scenes of the movie especially in the long shots, Ranbir was no less than Sanjay Dutt especially the gym scene and when he came out of the Yerwada jail.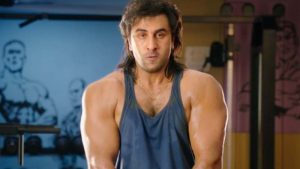 Though 'Sanju' has shown the intricacies, ups and downs, trials and tribulations of Sanjay Dutt, it is an important platform for Ranbir too. In every scene, you will get to learn something. In every Hirani movies, we get to see emotional messages and with the biopic, he does the same. The film is divided into two parts-the first part shows Sanju's drug addiction and after the interval, we get to see Sanju's jail terms and trials in the 1993 Mumbai blasts. As we have already said that it is not an easy task to showcase 50 years of someone's life in a three-hour movie-there were some aspects which are found missing. One of those is Sanjay's marriages to Richa Sharma and Rhea Pillai. Also, the underworld and Sanjay's works in the film industry are minimal. But hats off to Ranbir Kapoor that he has pulled it off so well that we hardly miss those gaps. One more aspect in Raju Hirani films is that he keeps every character very special. Though Paresh Rawal and Vicky Kaushal are the titular parts of the movie, even the roles of Nargis Dutt played by Manisha Koirala and Jim Sarb (Ranbir's on-screen friend) and Dia Mirza as Manyata Dutt are given equal importance.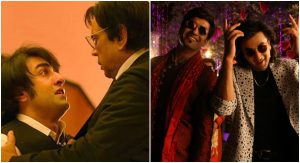 Talking about the music, there are tracks that have emotions and eye-catching visuals. The music is done by AR Rahman, Rohan-Rohan and Vikram Montrose and songs like 'Kar Har Maidan Fateh' and 'Ruby Ruby' add like a cherry on the cake. Background score is also superb.
Sanju is by far one of the best performances by Ranbir Kapoor and the movie can be a turning point of his career. Also, his top-notch performance can get him lots of awards and accolades.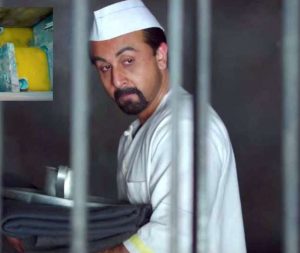 Sanju is about three things-father-son relationship, friendship and the one question mark in Sanjay Dutt's life. To know about that question mark you should definitely grab your tickets and watch the movie and try not to miss the end.
Rating: 4/5