News & Gossip
Rhea's brother Showik's chats reveal he was not a buyer but also a Supplier: Reports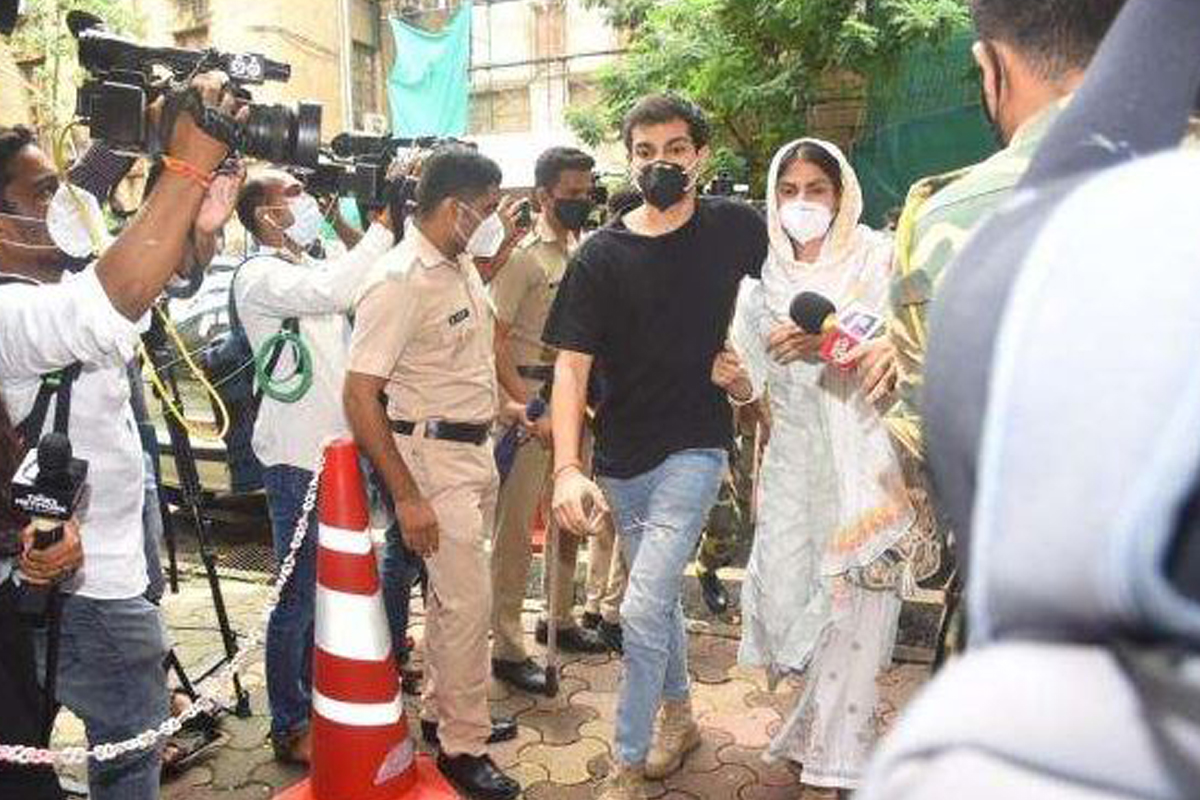 Sushant Singh Rajput death case took a whole new turn when a 'drug angle' was found by the Enforcement Directorate, after the agency recovered WhatsApp chats from one of the prime accused in the case, Rhea Chakraborty suggesting the actress doing and dealing in the 'illegal substances'. The case with this new drug angle launched a Narcotics Control Bureau investigation which recently arrested few alleged drug peddlers, among them one was reportedly had connections with Rhea and her brother Showik Chakraborty.
Now as the latest developments suggest, Rhea's brother and an accused in Sushant's case Showik was not only a buyer but was also a supplier of drugs. The shocking revelation was made by a media channel who gets their hands on latest set of WhatsApp chats of Showik's mobile where a friend was asking him for 'maal'. Replying to which the 'Jalebi' actress' brother said he will speak to his dealer and check if he can arrange some for him. Showik then says that as he's unable to arrange the substance for him, he has asked one of his friends for buds. Assuring his buyer friend, Showik then tells him, "If you're not in urgency then I can sort you tomorrow for sure for hash." His friend then says he will wait till tomorrow and 'score some weed for tonight.'
The alleged chat also shows, Showik sending few contact numbers to his friend after which one dealer gets in touch with him and asks him to pick up the stuff from Andheri, Mumbai.
Meanwhile, NCB carried out raids in Mumbai on August 27 and 28 where two persons, namely Abbas Lakhani and Karn Arora were arrested for possessing 'bud' of illegal substance curated marijuana. Upon further investigation, the NCB succeeded to trace links with Lakhani and Vilatra. After which NCB had arrested Zaid Vilatra over alleged drug supply charges in connection with Sushant Singh Rajput death case. Zaid's CDR revealed he was had connections with other dealers namely Basit Parihar and Suryadeep Malhotra, who have connections with Rhea Chakraborty's brother, Showik.
To note, on August 26 the NCB had registered a case against Rhea Chakraborty, her brother Showik and others under Sections 20, 22, 27, and 29 of the NDPS (Narcotic Drugs and Psychotropic Substances) Act. The NCB has slapped criminal charges against Rhea in drug conspiracy angle related to Sushant's alleged suicide case.