News & Gossip
Rhea needs therapy to recover from 'nightmare of being lynched', says her mother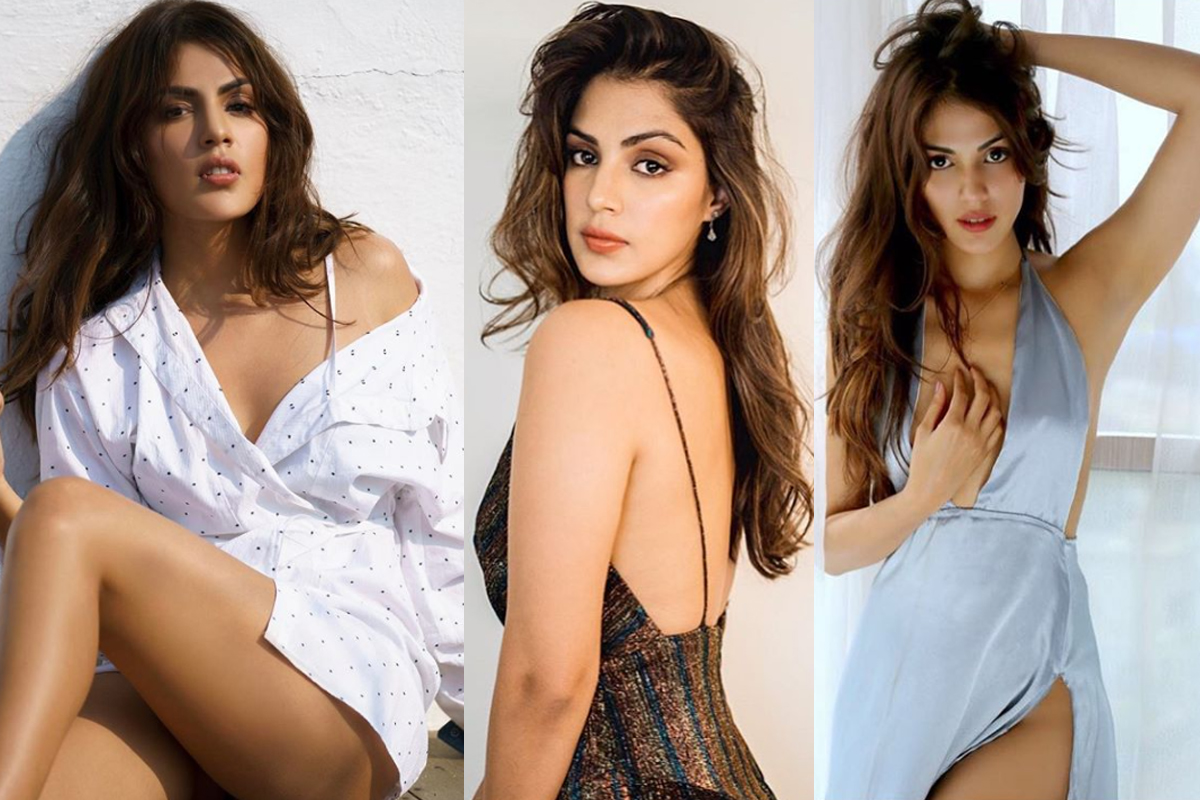 The prime accused in late actor Sushant Singh Rajput death case and his girlfriend, Rhea Chakraborty, has finally been released on bail after spending nearly a month in prison over NDPS charges registered against her by Narcotics Control Bureau (NCB) in the drugs angle linked to Sushant Singh Rajput's death case. These past four months have been one of the most critical times for Chakraborty family as their two kids; Rhea and her brother Showik Chakraborty, sent behind bars for their alleged drug links.
The Bombay High Court, however, on October 7, granted Rhea bail but rejected her Showik's bail plea stating his connection with the drug syndicate, as per reports. Now, as Rhea has been home after one month of rigorous interrogation, imprisonment alleged name calling, and witch hunting over her alleged role in SSR's death, her mother Sandhya Chakraborty expresses her concerns over her daughter's psychological health amid all these slanders and said that 'she will need therapy to get over the trauma'.
Talking to a media channel, Rhea's mother questioned how Rhea is gonna heal from this after all that she has gone through. She then said that her daughter is a fighter and so she must be strong. Sandhya Chakraborty said that Rhea needs to recover from the 'slander' and the 'nightmare of being lynched'. "I will have to put her on therapy to help her get over this trauma and reclaim her life," she said, as the legal battle might go on for long, and her reputation may still be attacked.
Upon being asked about their condition, Sandhya Chakraborty said that Rhea and her father Indrajit have been holed up in their apartment and panic every time the doorbell rings as they have no idea who it could be. "There have been instances of reporters posing as CBI or as a resident of the building to come into our premises. We've installed CCTVs outside our door to secure ourselves," she further said.
For the unversed, Rhea was arrested by NCB on September 9, whereas, her brother Showik on September 4, under several NDPS charges. Upon appearing before a NDPS court, the actress was granted 14-days judicial custody which was to end on September 23, but the court extended it to October 6. But, on October 6, the sibling duo's custody was reportedly further extended by a special court till October 20. All this time, Rhea and her brother had applied for bail thrice, twice it was rejected by Mumbai's magistrate and special NDPS court and in the last one Bombay High Court, after hearing the bail pleas for nearly seven hours, had reserved its order on September 29.
In its affidavit the NCB stated that the accused were involved in crimes "worse than murder or culpable homicide" and that the case should be "a lesson" for others. But today that is on October 7, Justice Sarang V Kotwal pronounced his order and granted Rhea bail, but rejected her brother's, even though, the NCB sought that Rhea's bail plea should be rejected. The anti-drug agency urged the court in its submission that Rhea had bought drugs for and "concealed" Sushant's drug habit, and hence Section 27A of the Narcotics Drugs and Psychotropic Substances (NDPS) Act providing punishment for financing drug trafficking and harbouring offenders was applicable against them. The agency called the siblings "active members of a drug syndicate connected with high society personalities and drug suppliers."