News & Gossip
Rhea Chakraborty seeks legal action against 'media agencies' who tried to defame her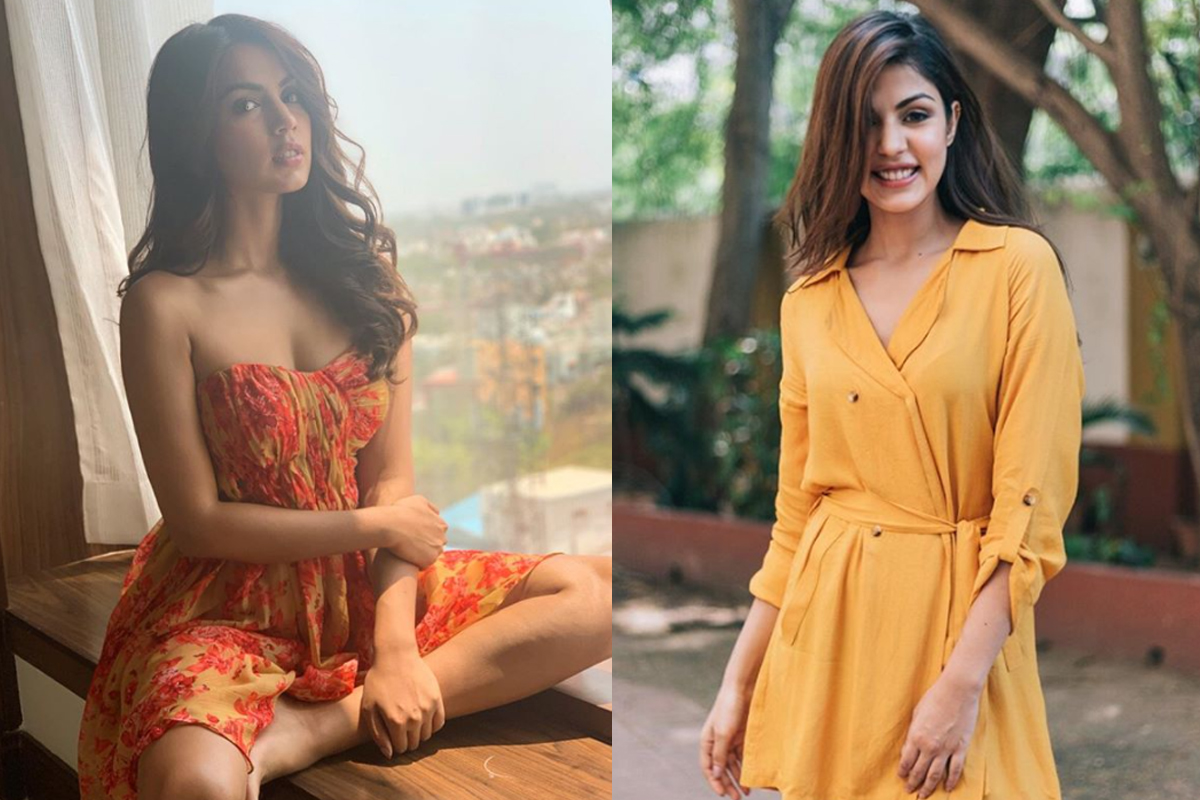 The prime accused in late actor Sushant Singh Rajput death case and his girlfriend, Rhea Chakraborty, was seen under heavy media scrutiny ever since the actor died. Rhea's name was all over the internet for exploiting the deceased actor financially, secluding him from his family and later, allegedly for keeping him on drugs and controlling him as per her wish. The 'Jalebi' actress, who was witch-hunted by media houses for their TRPs, was also backed by many netizens and Bollywood celebrities urging people not to defame her as she is not proven guilty yet.
However, Rhea was reportedly arrested by the Narcotics Control Bureau for procuring drugs for Sushant and was then put behind bars. The actress was twice denied bail by Magistrate and special NDPS court and later Bombay High Court had reserved its verdict on her third bail plea. After spending for 28 days in Byculla prison, Rhea's bail was finally sanctioned by the High Court and the actress is now home with her family. After all these four months of turmoil, Rhea is reportedly planning to take legal action against those media agencies who defamed her over Sushant's death.
Recently Rhea' lawyer Satish Maneshinde to a media channel revealed that the actress next move will be to take legal action against those who defamed her for some minutes of fame, "I had said that once Rhea Chakraborty is out on bail, we will start going after people who defamed and tried to destroy her life and morale for a two-minute glory on electronic media carrying fake news," advocate Satish was quoted saying.
The 'Sonali Cables' actress' lawyer also reportedly mentioned that Rhea's neighbour who alleged that Sushant had come to drop the actress late night at her residence on June 13, a day before SSR's tragic demise will also face legal actions.
Earlier, it was Rhea Chakraborty's mother Sandhya Chakraborty had expressed her concerns over her daughter's psychological health amid all these slanders and said that 'she will need therapy to get over the trauma'. She had said, "What she has gone through… how will she heal from this? But she is a fighter and she must be strong."
For the unversed, Rhea was arrested by NCB on September 9, whereas, her brother Showik on September 4, under several NDPS charges. Upon appearing before a NDPS court, the actress was granted 14-days judicial custody which was to end on September 23, but the court extended it to October 6. But, on October 6, the sibling duo's custody was reportedly further extended by a special court till October 20. All this time, Rhea and her brother had applied for bail thrice, twice it was rejected by Mumbai's magistrate and special NDPS court and in the last one Bombay High Court, after hearing the bail pleas for nearly seven hours, had reserved its order on September 29.
In its affidavit the NCB stated that the accused were involved in crimes "worse than murder or culpable homicide" and that the case should be "a lesson" for others. But today that is on October 7, Justice Sarang V Kotwal pronounced his order and granted Rhea bail, but rejected her brother's, even though, the NCB sought that Rhea's bail plea should be rejected. The anti-drug agency urged the court in its submission that Rhea had bought drugs for and "concealed" Sushant's drug habit, and hence Section 27A of the Narcotics Drugs and Psychotropic Substances (NDPS) Act providing punishment for financing drug trafficking and harbouring offenders was applicable against them. The agency called the siblings "active members of a drug syndicate connected with high society personalities and drug suppliers."