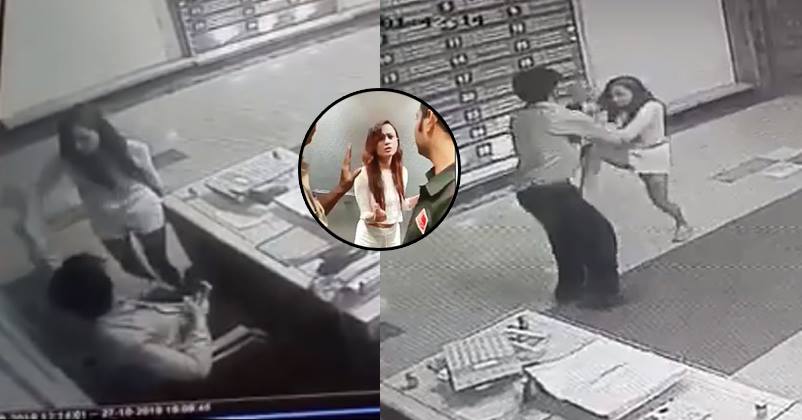 Model Megha Sharma has become the hottest topic in the country due to her stripping in front of the police as a protest. The girl started removing her clothes when police wanted her to go to the Police Station at 1:00 AM. This incident happened in a posh residential complex, Lokhandwala, Mumbai. The model got into a heated argument with the guard subsequently calling the police claiming that she was assaulted by a guard. It is being said that the girl called the guard on telecom and asked him to bring cigarettes to her. When the guard refused to do so, she got into an argument that got physical later on.
Currently, a video is going viral that shows cops forcing the girl to go to the police station when she was in the lift trying to go to her apartment. She can be heard telling the police that she would visit Police Station tomorrow and her lawyer will get in touch with them. However, the guard was not letting her go. The girl got angry and frustrated and started removing her clothes in protest. This video has gone viral and people started supporting her in huge number.
However, a new video has come out, which tells a totally different story. This video shows that Megha was the one at fault, as she was the first person to hit the guard. In the video, one can see Megha being too aggressive most of the time. She even slapped and kicked the guard.
Watch The Video:
There are still lots of confusion over what really promoted this fight? A proper investigation is needed in this matter.
Who do you think is at fault: Megha or the guard? Tell us in the comment section.