News & Gossip
PICS | Rhea's LEAKED chat with Mahesh Bhatt on the day she left Sushant goes VIRAL!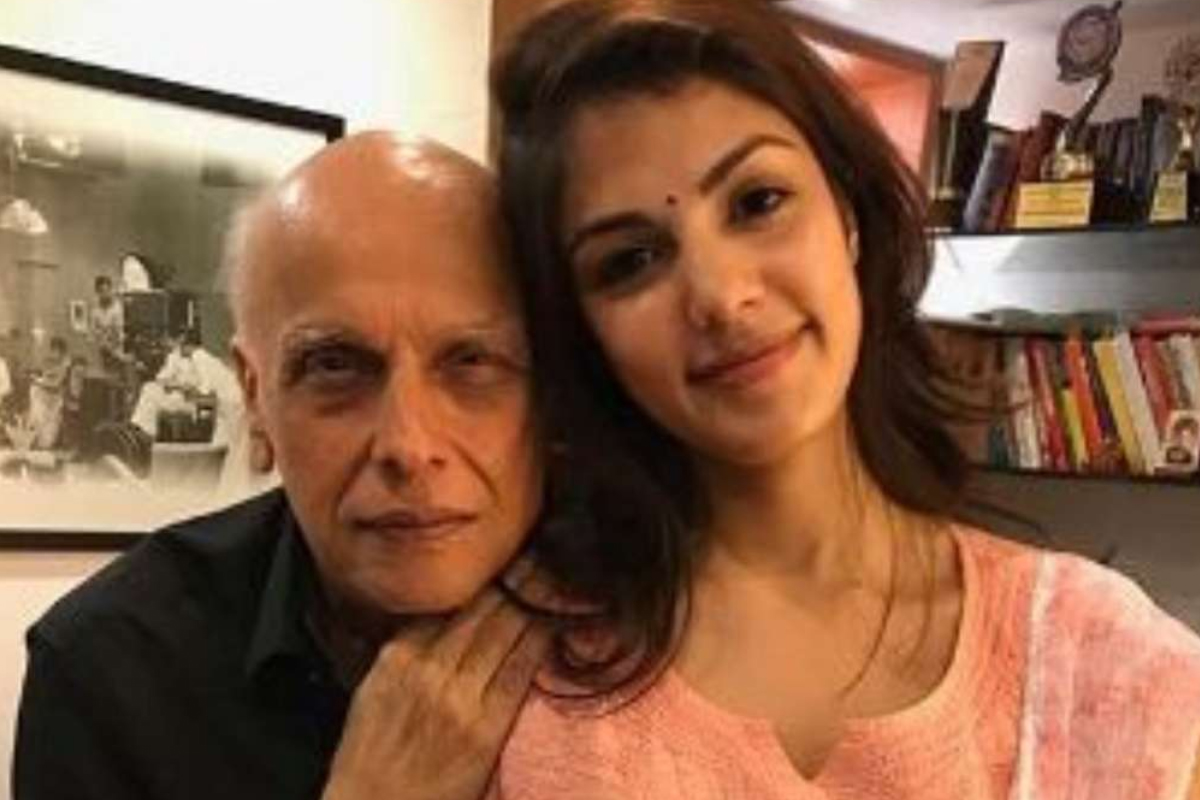 Since the day of Sushant Singh Rajput's death, two names; SSR's girlfriend Rhea Chakraborty and her 71-year-old alleged beau, filmmaker Mahesh Bhatt, are making headlines for all the wrong reasons and have been consistently under heavy media scrutiny for their shady roles in the late actor's life. Now their leaked WhatsApp texts show Mahesh Bhatt telling Rhea not to look back.
As per reports, Rhea had left Sushant's house on June 8 but now as her WhatsApp messages reveal, the 'Jalebi' actress had texted Mahesh Bhatt hinting at her breakup with Sushant after leaving his house.
The viral screenshots of the alleged WhatsApp conversation leaked reads,
Rhea: "Aisha moves on…sir…with a heavy heart and a sense of relief. Our last call was a wakeup call. You are my angel You were then And you are now." To bote, Aisha was Rhea's character name in her film 'Jalebi', which was produced under Mahesh Bhatt- Mukesh Bhatt's 'Vishesh Films' production banner.
To which the filmmaker replies, "Don't look back. Make it possible what is inevitable. My love to your father. He will be a happy man."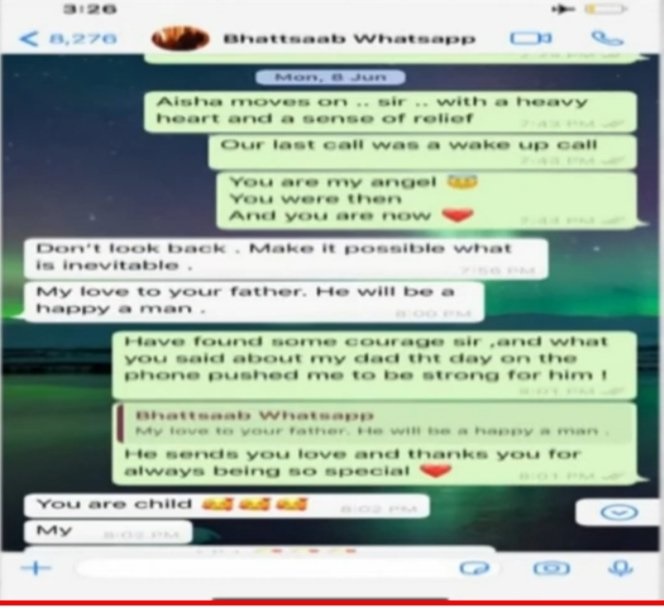 Rhea's response to Bhatt: "Have found some courage sir and what you said about my dad tht day on the phone pushed me to be strong for him. He sends you love and thanks you for always being so special."
The filmmaker writes back, "You are my child. I feel light," to which Rhea replied, "Aaaah no words sir. The best emotions i feel i feel for u." Mahesh thanked her "for being brave."
Rhea: "You ve again unclipped my wings, twice in one life is almost God like."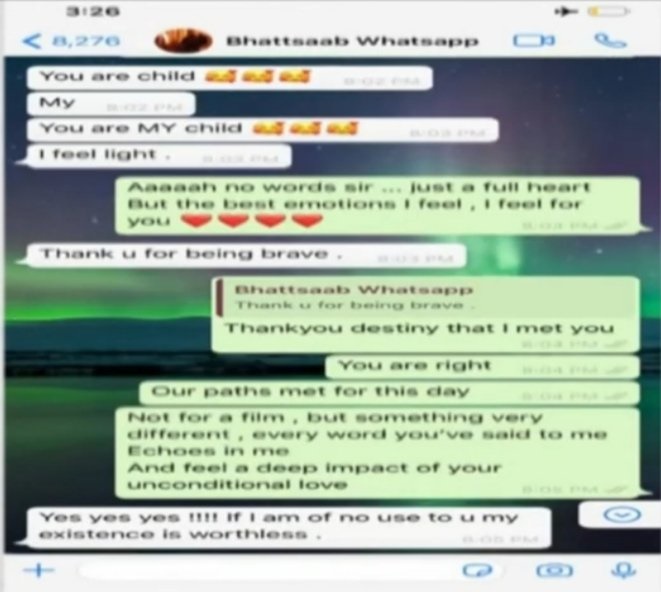 On the day of Rhea's birthday, which falls on July 1, the actress had received a message from the Mahesh Bhatt to which she replied, "I will make you proud."
The filmmaker wrote back, "You already have. Truly. I takes guts to do what you did. Don't look back."
Meanwhile, the high profile case of star Sushant Singh Rajput's death has been investigated by Enforcement Directorate and Central Bureau of Investigation. Where CBI team is reportedly scheduled to interrogate Rhea over her relation with Sushant and all other concerned questions, ED has grilled the actress for over 22 hours and had also confiscated her mobile phone and other digital devices. In its findings ED had come across her telephonic conversations where they found out that the 'Jalebi' actress was still in touch with her mentor and film-maker Mahesh Bhatt after leaving Shushant Singh and had received 7 incomings from the filmmaker while 16 times she had dialed him.