News & Gossip
Ranvir Shorey refuses news of him abusing Pooja Bhatt; Alleges he was the one at the receiving end of it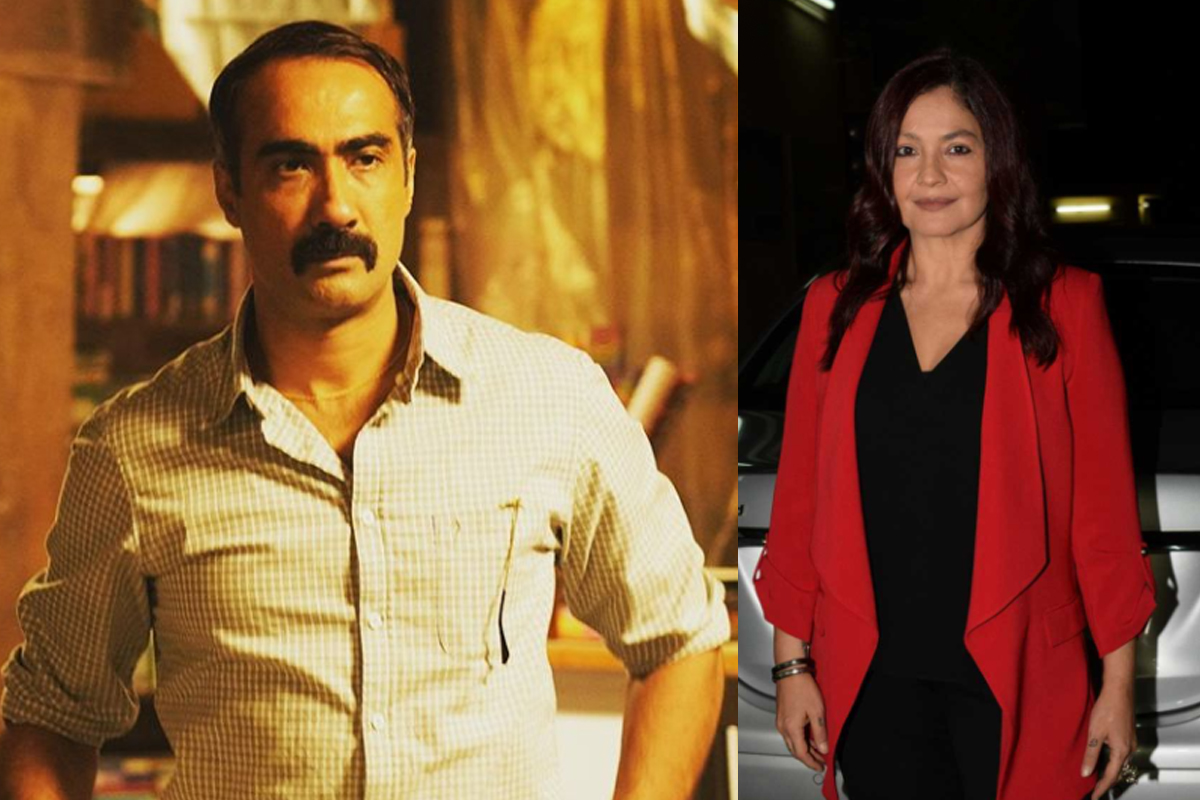 The air around 'movie mafia' is getting tensed post Sushant Singh Rajput's demise. After Kangana Ranaut, actor Ranvir Shorey also alleged that the Bollywood is run by 'movie moguls and that he too has been 'manipulated' and 'psychological warfare' were used against him from the Bhatt family. This outburst was witnessed after the actor reportedly stumbled upon a featured story claiming that Pooja Bhatt was in an 'abusive relationship' with her former beau Shorey. Not pleased with the headline, the 'Sacred Games 2' star while dismissing any such incident on his part claimed that such articles were the result of a 'sustained defamatory and malicious PR campaign' against him by the 'film moguls' and that the media would not 'bother to fact-check' the police and media reports, which state he was the one at receiving end of it.
Slamming the media house for stating that Pooja Bhatt was in an abusive relationship with him, the actor asked the media to first do some 'fact-checking' first and alleged that if one goes through the old media reportage they would see that he was the one who was 'abused' and targeted.
Reacting to the article, Shorey wrote, "These kind of articles are the result of the sustained defamatory & malicious PR campaign that these film moguls have targeted me with for years! None of the media will bother to fact check old police and media records that will show that it was I who was abused by them!"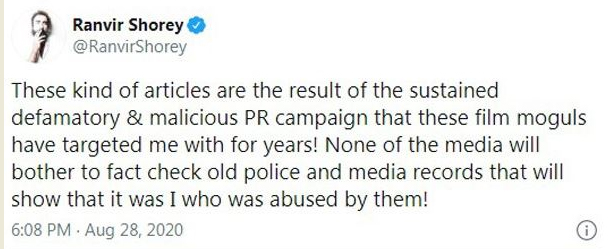 If the rumors are to be believed, Pooja Bhatt and Ranvir Shorey had previously been engaged to each other and were in a live-in relationship around the start of the millennium. But their relationship hit rock bottom and soon the news of Pooja Bhatt and Manish Makhija's wedding started to do rounds in 2003. Surprisingly, Manish was a very good friend of Ranvir Shorey and their union didn't go down well with the actor especially after what he went through. Recently responding to a tweet that had photos of Pooja and Manish, Ranvir wrote, "This guy in the photos used to be my best friend right up until after the incident, and then turned around and married her. All kinds of relationships are manipulated and psychological warfare used."
Talking about the similarities in his and Sushant Singh Rajput's case, Ranvir Shorey had said in a media interview, "I had a huge fallout with the Bhatts and what followed, the facts are similar to that that are coming out with Sushant's death. The ostracisation, spreading of lies and rumors through press and media, or through the grapevine making you feel disoriented, a sense of doom."
For the uninitiated, Pooja Bhatt and Manish Makhija ended their 11-year-old marriage in 2014 but are yet to be legally separated. Whereas actor Ranvir Shorey eventually married his long time love Konkona Sena Sharma in 2010 and welcomed their son, Haroon in 2011 together. But in 2020 the couple filed for divorce.