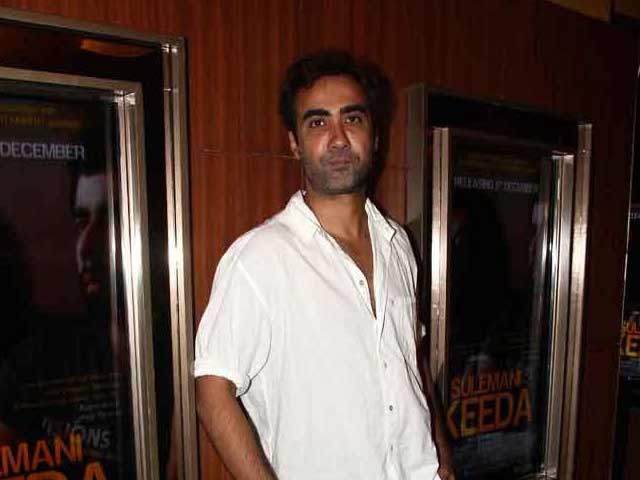 Ranvir Shorey Did Blue Mountains for Son Haroon
BLUE MOUNTAINS IS BASED ON THE LIFE OF A TEENAGER AND HOW A MOTHER FORCES HER OWN ASPIRATIONS ON HER SON WHICH EMOTIONALLY BREAKS HIM
Director Suman Ganguly says Ranvir Shorey, who plays a prominent part in Blue Mountains, agreed to the movie for his son Haroon.
Ranvir married his longtime girlfriend, actress Konkana Sen Sharma in 2010 and Haroon was born the same year.
"When I narrated the script to Ranvir, he got very emotional and told me, 'Suman-da, I will do this film for my son Haroon and for the dreams he will have and fully support him in pursuing them," Suman told IANS.
"Ranvir has elevated the whole presence of the film to a different level. His precision and detailing shaped Blue Mountains," he added.
Blue Mountains deals with issues that are relevant and very crucial for today's adolescents and their parents. It also highlights the importance of developing emotional stamina during the teenage years and emphasises on parenting styles and family values.
Talking about the film, Suman Ganguly said: "My film deals with the life of a teenager and how a mother forces her own aspirations on her son which emotionally breaks him."
Ranvir plays the protagonist's father, who helps his son regain confidence.
The first look of the film has already released in Cannes. Now Blue Mountains is expected to tour some international film festivals before being released in India during summer.
The film also features Gracy Singh, Rajpal Yadav, Arif Zakaria and Mahesh Thakur.