News & Gossip
This Maths Professor From Haryana Teaches Love Formula To Girl ' s Class, Got Suspended After Video Goes Viral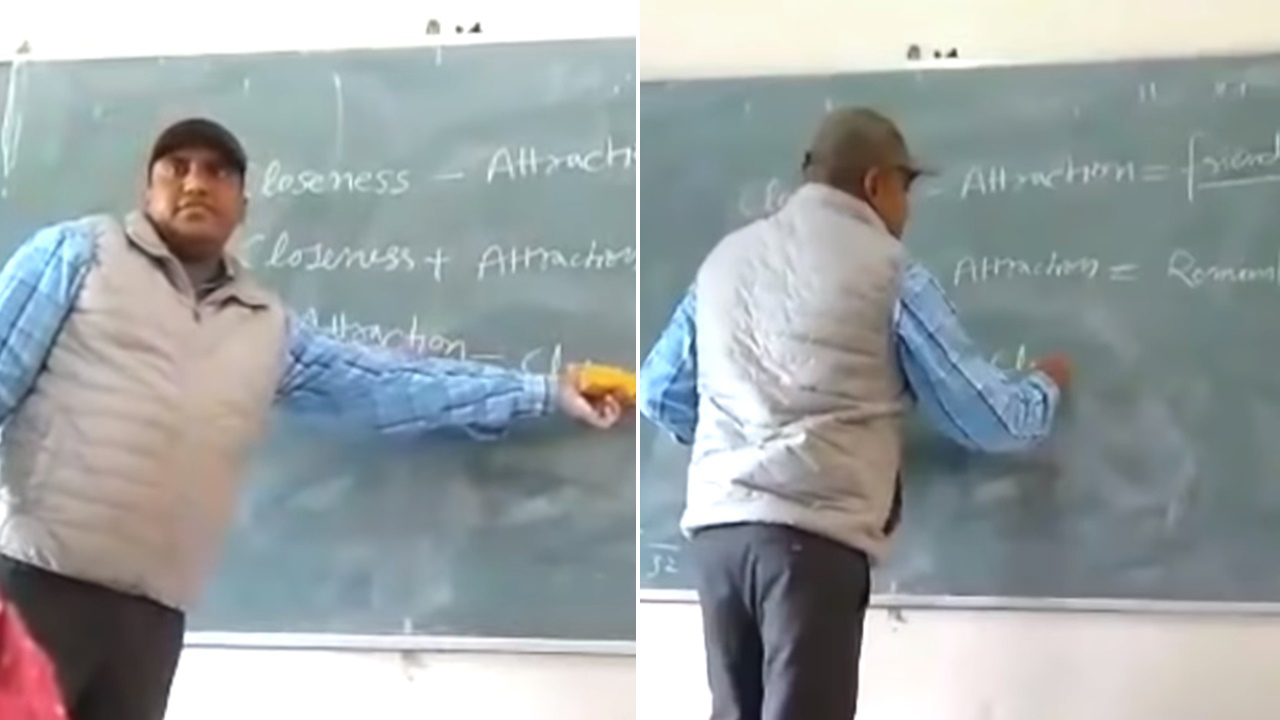 You love it or hate it, but you can't ignore mathematics. It is one of the most important subjects we get to study in our school or college days. Maths can be very tough for some students, whereas quite interesting for those who love it. However, there is no denying that Maths class can get some time really boring. Teachers also try to do some innovative things in the class to keep students engaged. However, what assistant professor of a government college for women in Karanal, Charan Singh did to make his class interesting got him in grave trouble.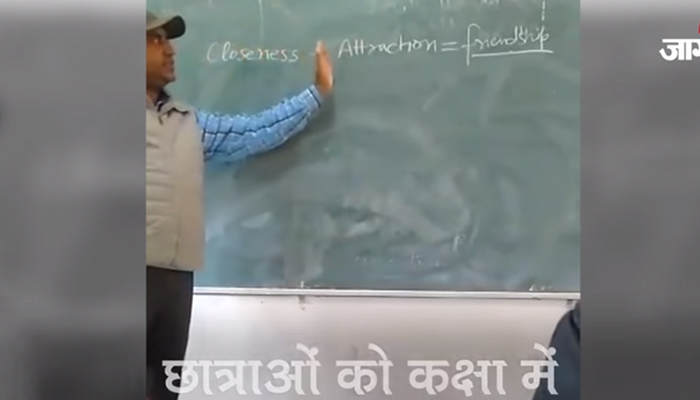 In an order to make his class attentive to his students, Charan Singh decided to do something different. In his attempt, he taught his students formulas for love rather than numbers. Currently, a video has gone viral on the web, which shows Charan Singh explaining the relation between friendship, attraction, closeness, and love to the first year students of B. Com Government PG College, Sector 14.
He didn't stop there he even went on to explain the relationship between husband and wife, which he says falls apart with time. According to a report in India Today, he also iterated that friendships, closeness, and attraction are the pillars of a good relationship.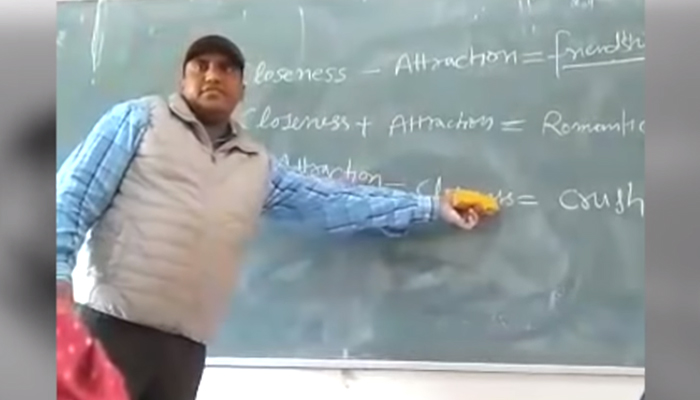 "Husband and wife become friends in old age after the physical attraction dies down. The feeling of love comes when both the partners get attracted to each other. Both will quarrel with each other if the closeness is missing. In foreign countries, people change vehicle, house and even spouse if any of the ingredients are missing. Whereas in India, people continue with the relationship even if closeness and attraction is missing but this is good for the children."
Girls enjoyed his class but also made a video of it, which later went viral. Sadly, this attempt of Charan Singh got him suspended. He has been removed from teaching maths and asked to teach another subject.
Watch The Video:
What do you think?