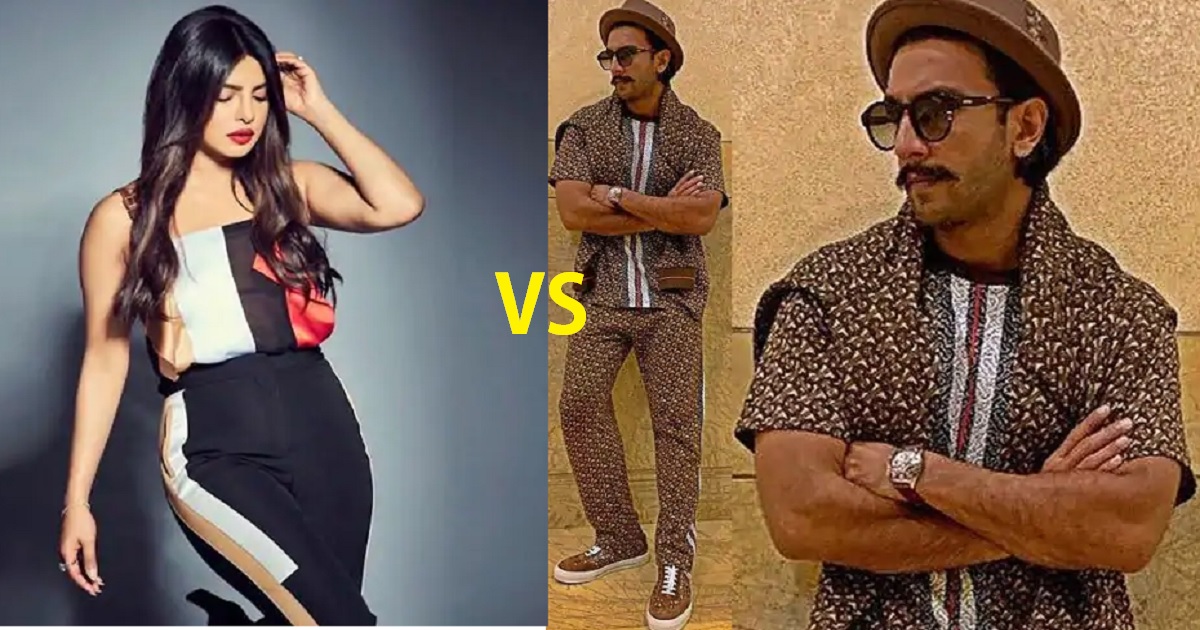 Priyanka Chopra is the hottest girl in the world, PeeCee is now busy in promoting her  film with the most stylish attire showcasing for The Sky Is Pink, it is among the best style files we've seen in recent times. From day one, Priyanka Chopra has major fashion goals.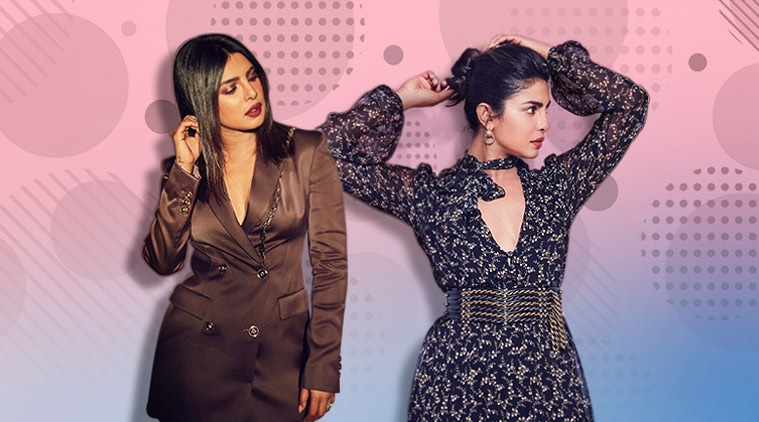 On day 5 of promotion, Priyanka stunned in a Burberry look and it is, the most gorgeous promotional look of hers. But, all that glitters is not really gold.  Priyanka Chopra Jonas' Burberry looks is expensive.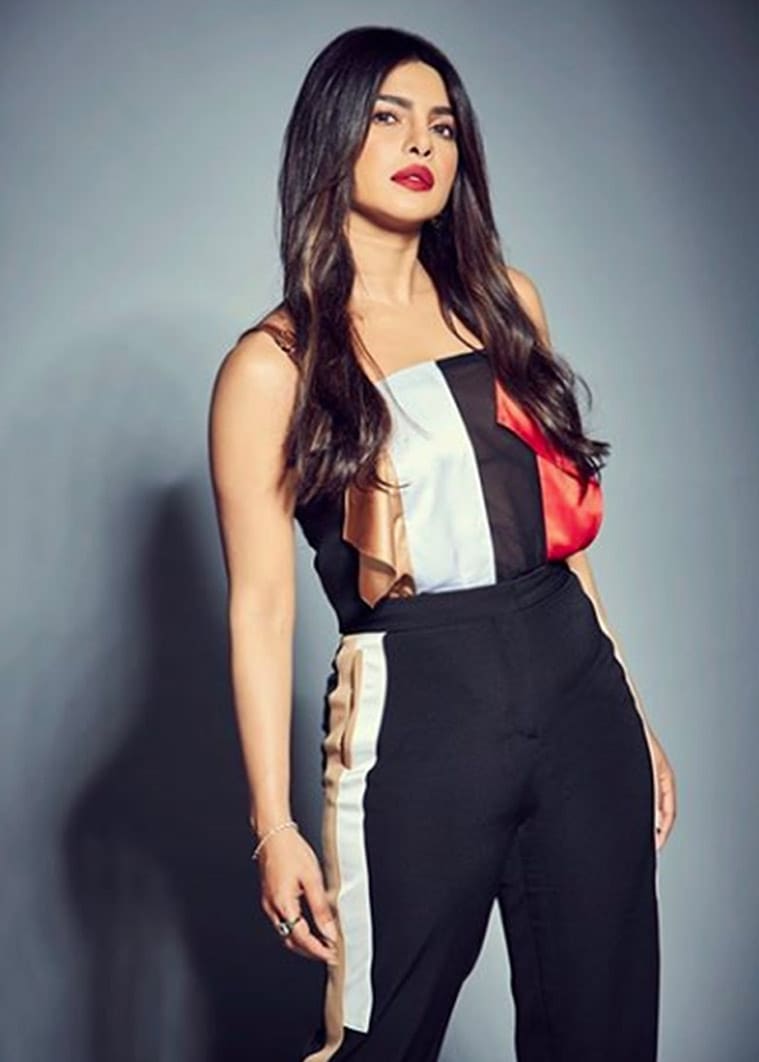 The leather detail block silk top costs around Rs 98, 701, whereas, the stripe detail wool trousers are worth Rs 68, 168. So basically, you need to keep Rs 1,66,869 handy to buy this outfit.
If we compare the fashion freak Ranveer Singh wearing the same brand as PeeCee it looks simple. Ranveer tries everything but never shies away to showcase what he wears.  He is comfortable in his own skin and carries any given outfit so effortlessly.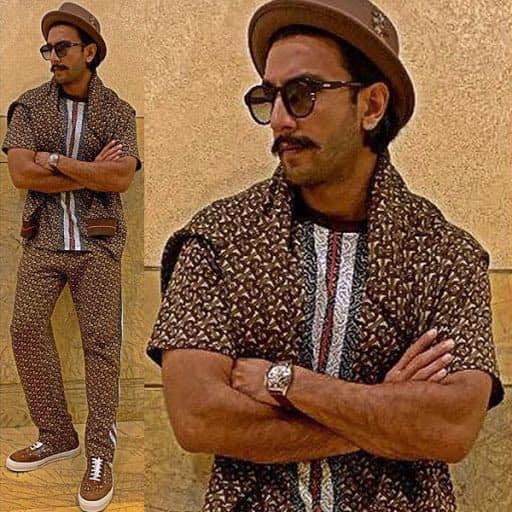 The Gully Boy is wearing everything of Burberry brand, which is a T-shirt layered with a nylon bomber jacket, track pants, and canvas sneakers. Each clothing and the footwear that he wore, can buy you a trip to a foreign destination.
Monogram Strip T-shirt – Rs 33,177
Monogram Bomber Jacket- Rs 93, 312
Monogram Track Pants- Rs 51,480
Monogram Sneakers- Rs 33, 177
be ready to spend Rs 2,11,146. Many people can shop in bulk for like 12 months. This amount is twice of Priyanka wore in her promotion of same brand.