News & Gossip
Rakhi Sawant praises celebs pledging their organs, says she wants to donate her breasts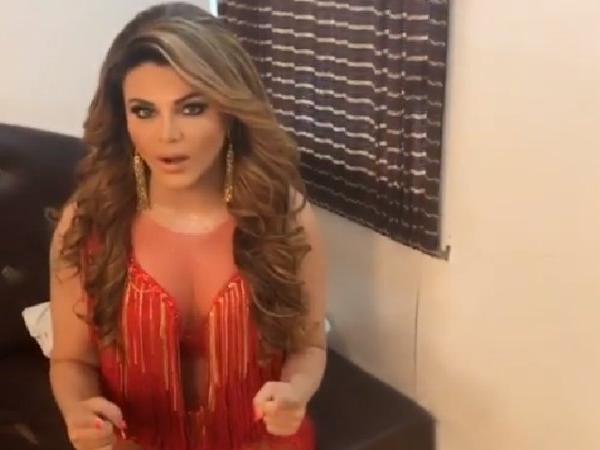 Rakhi Sawant is one of those celebs in the industry who have been known more for the controversies they create or fall prey to than they are known for their work! The lady is known to be an opinionated lady, be it right or wrong! She always puts across her take over the matters very clearly and boldly! So here's Miss Sawant back, with a bold statement she has made, yet again! Rakhi Sawant has just made an announcement that she has immense respect for the celebs who have pledged to donate their organs and that she would also like to donate her breast!
https://www.instagram.com/p/BoEa0oLlx_l/?taken-by=rakhisawant2511
In a video, that has now gone viral on the Internet, Rakhi Sawant begins by praising actress Aishwarya Rai Bachchan for donating her 'beautiful' eyes. She then remarks how people in the world were donating their organs to the ones in need and how they were so loving and giving. And then she makes a rather peculiar declaration of wanting to donate her breasts. A few seconds before signing off, she says, "Let's see who will get them."
https://www.instagram.com/p/BoAA1cSFIO3/?utm_source=ig_embed&utm_campaign=embed_loading_state_control
Well, her intentions certainly were good but it eventually turned into a situation where the people started trolling the lady for her stupid statement! On Instagram, the video is about to touch the 1 million-mark, not usual for a normal Rakhi Sawant video. The comments on the video, however, are mostly insulting.
https://www.instagram.com/p/BoEj9OAFOj5/?taken-by=rakhisawant2511
Rakhi Sawant had earlier said, "You probably don't know, but women who suffer from breast cancer, their organs are surgically removed. So I thought, why not? Why should I not donate my breasts! And now that 'Hindustani ladki' Rakhi Sawant, has said this, I don't think there should be a huge commotion about this!"
Stay tuned for more updates!