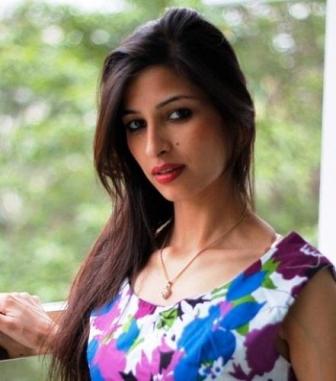 Priyanka Jagga Bio
Born: December 17, 1984
Age : 32
Birthplace :Panipat
Spouse: Timothy Muise
Children: Jermain Marshall Muise, Alikzander Magnus Muise
Siblings: Sameer Jagga
TV shows: Bigg Boss
Delhi based Priyanka Jagga, shot to fame as she entered the house of Big Boss 10 for the present season. Priyanka was one among the non celebrity contestants shortlisted for the show. The slender hottie who is usually loud mouthed about everything has earned a bad reputation in the house. In the latest episode, she has now been voted out following her unacceptable tantrums. Voted out in the beginning of the show, Priyanka will now enter with a Wild card in the later part of the show when the others think they are nearing the end of the show.
Priyanka Jagga is a 32 year old marketing professional from Delhi and is a mother of two kids. She flaunts her sexy attire and her over the top attitude. She is quite famous in the Delhi socialite circle and calls herself a free bird. She is known with her nickname "Pari".
Priyanka was born on 17 th December 1984, she is 32 years of age. She hails from the city of Noida, Delhi. Since her young schooling days, Priyanka has been highly active in outdoor activities. She is well accomplished in western dancing, playing badminton and singing. Priyanka is married and has a two toddler boys. Priyanka loves to flaunt herself as a hot mommy.
Priyanka has been operating a You tube channel and posts videos of her performances. As profession, Priyanka Jagga works with a marketing company and handles the advertisement section. She has made appearance on FTV Fashion Show and has participated in Glam Hunt Fashion Show in Mumbai.
Priyanka Jagga is a social butterfly and loves to make appearance on social platforms. She posts her stylish and hot pics on FB and loves all the attention she gets.