News & Gossip
People Pray That Sania Should Deliver A Boy. Her Reaction Will Make You Respect Her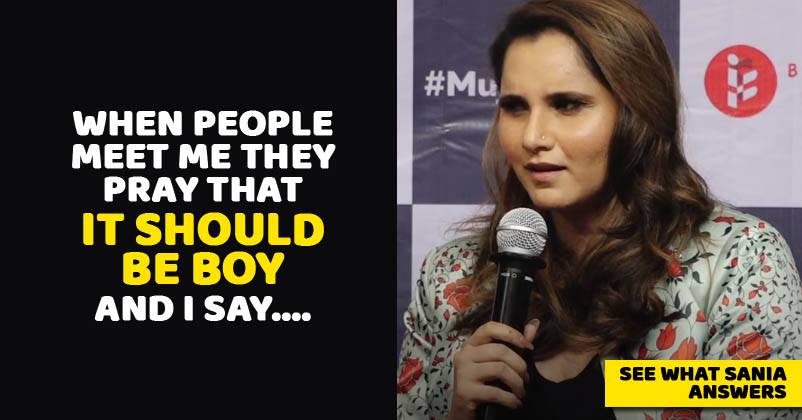 Tennis player Sania Mirza announced her pregnancy back in April on Twitter. She recently appeared for an event organized for the development of women and girl child where she revealed how people use to feel bad for her for not having a brother but sister. But at the same time she also said that she never felt the desire of having a brother.
In her words, "I come from a family of two girls and till today even after everything that I have achieved or try to achieve, when people meet me, they ask, "Do you not have any brother?" and when I answer "No", they say "oh" (arey). And I am like, that's fine, it's absolutely okay because we never felt that need."
She further added that now she is pregnant and every time when someone comes to see her they give her blessing to have a baby boy but she request them to pray for a girl child. Sania was quoted saying-
"Now I'm pregnant and every time I meet someone, the first thing that people say is they would pray that I am blessed with a baby boy but I request them not to do this and if they want to pray for me, pray for a girl child instead, why are you praying for a boy child? That is the sort of mindset that we grow up with consciously or subconsciously."
Earlier while speaking at a panel discussion on 'Gender Bias' Sania revealed that her husband- Shoaib Malik "wants a daughter".
Watch The Video:
https://www.facebook.com/BBCnewsHindi/videos/2068458296519068/