News & Gossip
Pakistan Warns India Of 10 Surgical Strikes, Got Trolled Like Never Before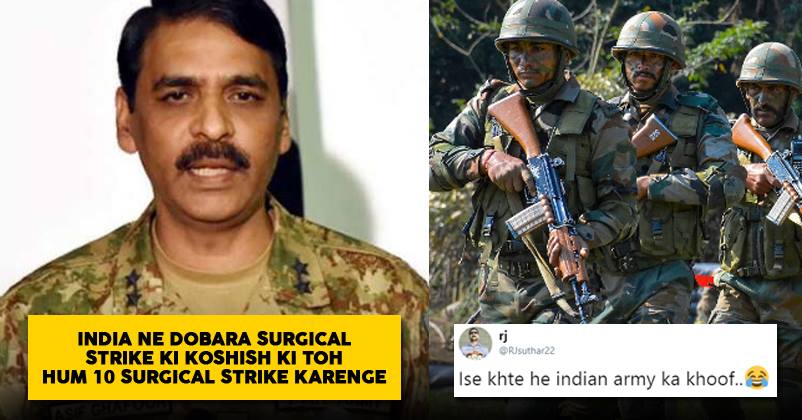 The relationship between two neighboring countries India and Pakistan have always been strained. However, it has turned bad to worse ever since the BJP government led by Prime Minister Narendra Modi has come in power since 2014. Back in 2016, India conducted a surgical strike against Pakistan Occupied Kashmir in 2016.
The surgical strike took Indian soldiers went to POK and killed almost 45 terrorists and 9 Pakistani army officials. Despite its belief in peace, India was forced to take such drastic action of a surgical strike when Pakistan was unable to control sponsoring cross-border terrorism, which has always been a huge concern for India.
Now, Pakistani General Asif Ghafoor, who is the spokesperson of Inter-Services Public Relations of the Pakistani Army, has threatened India that Pakistan would conduct 10 surgical strikes if India dares to launch even one.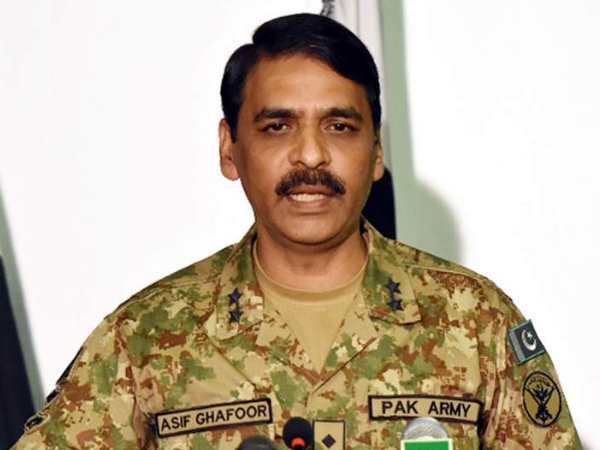 Asif Ghafoor was talking to media during his visit to London with Pakistani Army Chief Gen Qamar Javed Bajwa. Further warning those, who have any doubts over the capabilities of the Pakistani military, he added that Pak army is looking to strengthen democracy.  He further called 2018 Pakistan General Election as the most transparent elections ever held in the history of the nation.
Asif Ghafoor's statement received lots of reactions on social media, where the Twitter users in India started trolling him like never before. We bring you some of the reactions down below.
https://twitter.com/RJsuthar22/status/1051173550395195394
https://twitter.com/dxbdeepak/status/1051329948017983489
https://twitter.com/CrooksMaster/status/1051177634762088449
Soch na v mat ak karoge to Pakistan ka naxsa nehi rahega.

— Ajit Biswal (@ajitbisswal) October 14, 2018
DON QUIXOTE OF PAKISTAN

"If India dares to launch a surgical strike inside Pakistan, it'll face 10 surgical strikes in response"

Maj Gen Asif Ghafoor
~ @RadioPakistan

Focus on your $96B foreign debt
Sabre rattling in not EMI
Indian Surgical Strikes unanswered@nsitharamanfan pic.twitter.com/sDiTUWsDSj

— @Akashtv1Soni (@Akashtv1Soni) October 14, 2018
https://twitter.com/Bharati09334466/status/1051166652438437888
https://twitter.com/saxenaamit7404/status/1051225517314244613
गधे के बच्चों के पास 10 दिन का राशन नहीं है
गाड़ियाँ और भैसों को बेच के खर्चे निकाल रहे हैं
और चले मुरारी हीरो बनने…

— ਅਸ਼ੀਸ਼ ਅਗਰਵਾਲ (@aa2eets) October 13, 2018
Surgical strike baad me karna pahle jobloan liya hai IMF se usko to wapas karo bhai

— BR🇮🇳 (@babuna95) October 14, 2018
https://twitter.com/rassmi1991/status/1051433865170964480
This article authenticate that what the damage was done by our army in the surgical strike to pakistan.
Don't warns us if army takes it serious than there will be no place on earth for you to hide…Army will deliver you directly to Jahannum. pic.twitter.com/s1c8QuX1Cd

— Sandeep Singh 🇮🇳 (@SandeepSingh_S1) October 14, 2018
What do you think of this? Tell us your thoughts in the comment section down below.