News & Gossip
Pahlaj Nihalani LASHES out at Pakistan Censor Board Over 'Raees' Ban!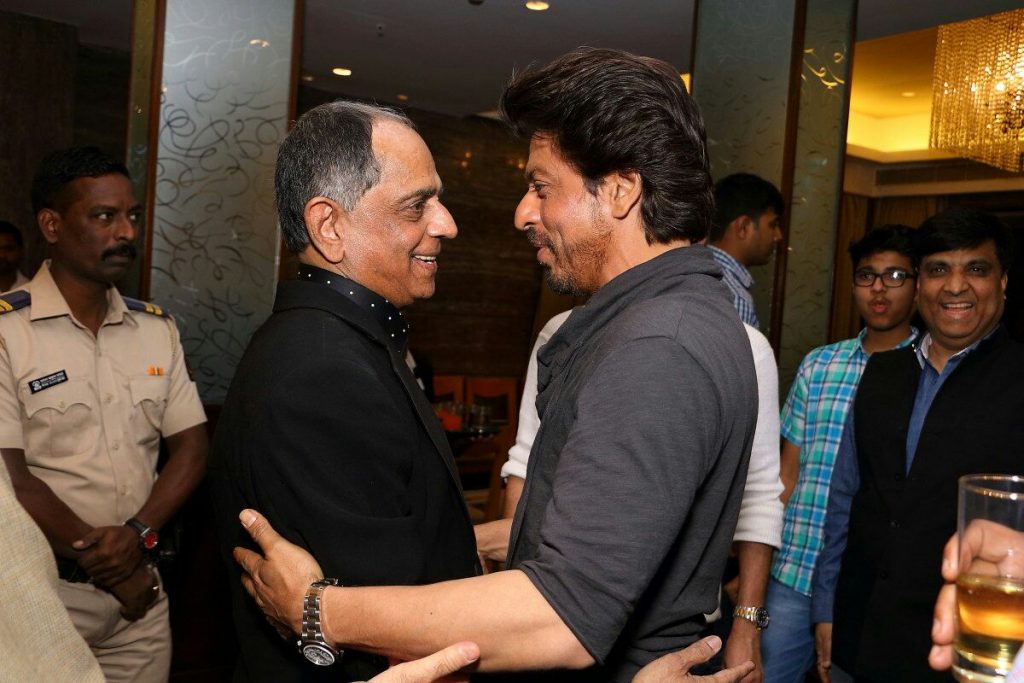 It was just some time ago that Pakistan allowed the release of Bollywood films in the country and it was highly appreciated but it didn't take long before Raees was banned in the Pakistan for its "negative portrayal of Muslims in the film" that didn't go well with the audiences and filmmakers as well. The movie which also became the centre of controversy in India after relations deteriorated between the two countries in late 2016, reportedly ran into trouble with the Pakistani censor board for depicting Shah Rukh Khan as a Muslim gangster involved in crimes and immoral activities. According to sources, a committee constituting board members was formed to review the movie's content and the decision on its release in the country was taken accordingly. Sources added that the representatives of security agencies in censor board were also part of the decision to ban the film! The movie was apparently demonising and defaming Muslims for showing them as goons and notorious underworld figures, sources added.
The movie, which also stars Pakistani actress Mahira Khan, was expected to release in Pakistan after Hrithik Roshan's 'Kaabil'. Mahira, who wasn't allowed to travel to India to promote the movie, was also ecstatic about the movie releasing there. Now, speaking about the film's ban, the current Chairperson of Central Board of Film Certification (CBFC) or 'The Censor Board' in India, Pahlaj Nihalani, said, "What do they mean by saying Raees is anti-Muslim? Do they care more about the sensitivities of the community than we do? Let me remind them that there are more Muslims in India than in Pakistan. And we, at the CBFC (Censor Board of Film Certification) follow guidelines regarding the sensitivities of all communities very carefully. The protagonist in Raees is shown to be a Robin Hood. He helps the needy, works for the betterment of the poor, dislikes dishonesty and respects his country. More than all these factors, it is Shah Rukh Khan who plays Raees."
He added, "Do the Pakistan's censors think a superstar of Shah Rukh's stature would play an anti-Muslim character? Shah Rukh is always careful not to hurt anyone's sentiments. The ban on Indian films had just been lifted by Pakistan's government bringing relief to the movie theaters. Now the Pakistani censor board bans the biggest blockbuster of the season. I am sorry to say this won't stop Pakistanis from seeing the film. They will watch the film on pirated videos and on the internet. They want to see their own Khan (Mahira) with King Khan. They can't be stopped. He finds it really unfair and stated, "The film's Pakistani distributors can go to the revising committee who will hopefully see that Raees is not anti-Muslim. It is anti-crime."
Let's wait and watch how this plays out now!