News & Gossip
OMG! Karan Johar said THIS over Priyanka Chopra and Nick Jonas' AGE DIFFERENCE!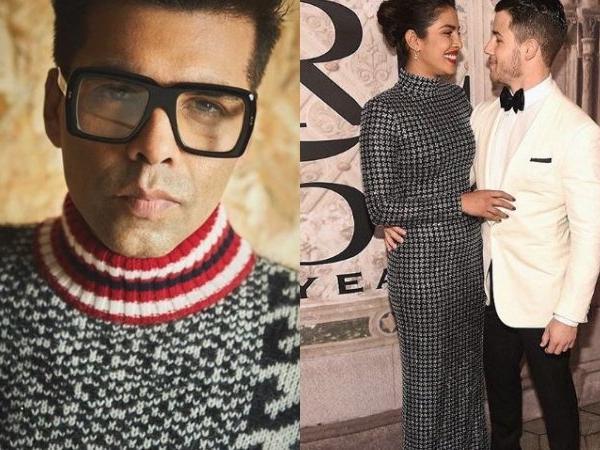 Bollywood's Desi Girl Priyanka Chopra recently got engaged to American Singer Nick Jonas and the industry and the people are head over heels in praising the lovely couple! However, there are people who have criticized Priyanka Chopra for deciding to marry a guy who is 11 years younger to her, saying it is absolutely against the rules! The two were even compared to Alia Bhatt and Ranbir Kapoor who share the same 10 years gap but there Ranbir is elder than Alia! When Priyanka Chopra's dear friend Karan Johar was asked over the matter, here's what he had to say!
https://www.instagram.com/p/Bmfj_RbgSqF/?utm_source=ig_embed
Talking about Priyanka Chopra and Nick Jonas' age gap, Karan Johar said, "Relationship should not be about it. I am very liberal and progressive among these things. I have never thought, 'Oh, your man should be older than you.' Why? Why should we say these things? If you find compatibility and you find a relationship of comfort, who cares who's older than who."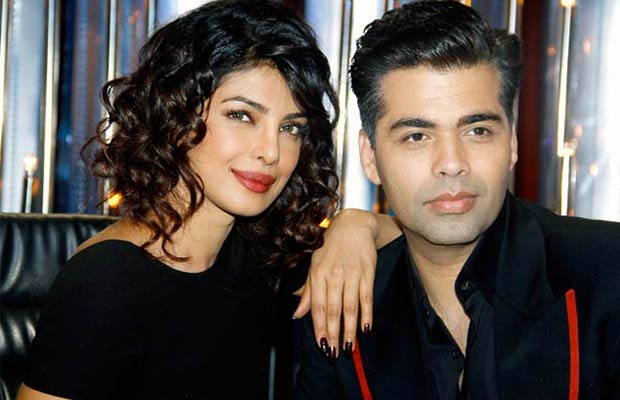 Karan Johar, who is very close to Priyanka Chopra defended the lady saying, "Who made these rules that the man should be older? Like sometimes I have heard members of my family say things like this. Sometimes, I feel that's the saving grace of the relationship. Sometimes the maturity that a woman brings to the table, I think it can actually make sure that the relationship has a strong binding. So, I really don't buy all these things, it doesn't make sense to me."
Well said Karan Johar! Stay tuned for more updates!