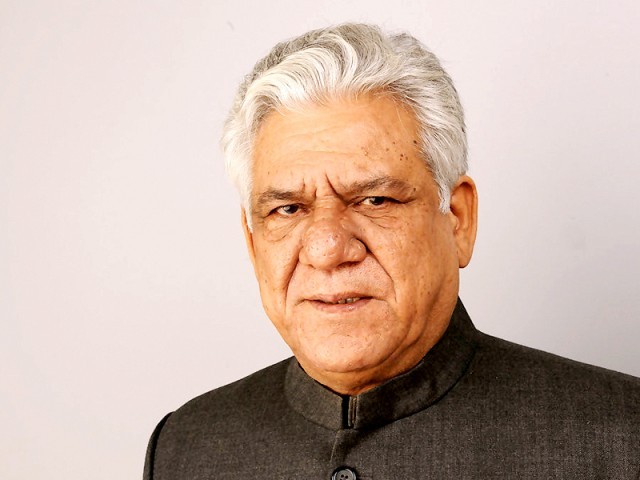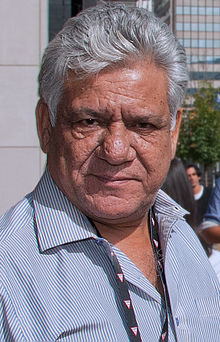 OM Puri Bio :
Born: July 7, 1992
Died: Jan 6, 2017
Age : 66
Birthplace: Punjab
Awards: Padma Shree, 2 National Best actor awards, Filmfare Lifetime Award
Veteran actor Om Puri , aged 66, passed away on 6th Jan 2017 in Mumbai due to cardiac arrest. The actor was well known for his performances in the Parallel genre of films coming to prominence in the 1980s. He had won many reputed awards for his path breaking acting , including Padma Shree by Indian government, for films such as Arohan , Ardh Sathya and Akrosh. The actor is bereaved by wife Nandita Puri and son named Ishaan. The couple separated in the year 2013 and Om Puri was in news for his tiff with his wife.
Born in a Punjbai family, Om Puri hailed from Ambala district in Haryana. As he had intense passion to work in films and make career as an actor, he joined drama institute quite early in life and pursued the field. He made debut with the Marathi film Goshiwar Kothal and from there on there was no looking back for this talented actor. He was offered roles of varying shades in Hindi and British films. However, it was with the advent of parallel cinema genre that he established himself as a versatile actor and commendable actor. Being one among the few actors of the 1980s who experimented with this league of films that depicted ordinary life, relationships and social structure, Om Puri stood out from the crowd of actors by winning National awards for his role in Ardha Satya, Arohan and Akrosh.
Om Puri is an alumnus from reputed institutes of film making and acting namely National School of Drama and Film and Television institute of India, Pune. He shared a shared a special camaraderie with his co-student Naseeruddin Shah, another accomplished actor of the time. He is one of those few actors in Bollywood who has transcended cultural and linguistic boundaries. He has worked in Hindi, Pakistani, British and Hollywood films. He has also acted in Kannada, Malayalam, Marathi and Punjabi films.
His expertise in acting lies in his capability to emote serious as well as comedy roles with equal skill. His list of awards are long including Padma Shree by Indian Government, 2 National Best actor awards, Filmfare Lifetime Award and many more.
Om Puri was recently involved in few controversies relating to his marital life, separation with his second wife Nandita Puri and continuing relations with his ex wife Seema Kapoor which sparked abusive situation and police intervention.
Recently Om Puri said in an interview that men are supposed to guard at the border and provide security at the border following surgical strikes. This sparked up condemnation by the media and Indian Army following which Puri had to issue an apology.
Puri's sad demise on the morning of 6 January 2017 is mourned by film fraternity and his fans.