News & Gossip
OLA Driver DROPPED A Passenger Mid-Way Saying, "I Can't Go To Muslim Area", OLA Taught Him A Lesson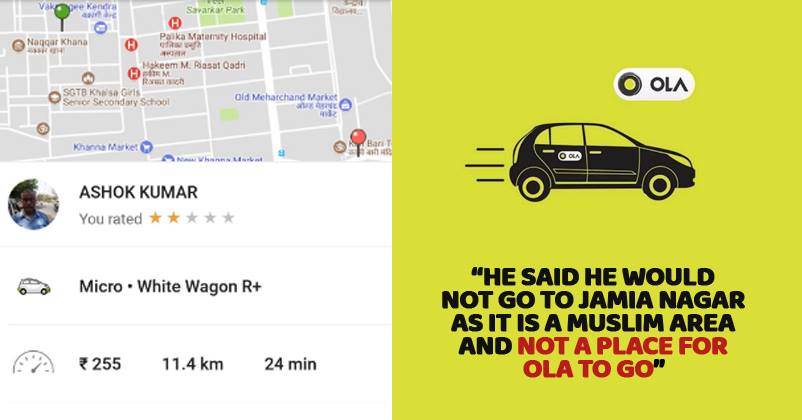 Taking a cab to go to your destination got a lot easier with the evolution of OLA and Uber. We can book a cab by sitting in our home while planning the trip. Gone are the days when we used to stand by the road and ask for cabs. Now, we have these apps, which give us immediate cabs whenever we want. However, it is not sort of complications. Due to some unwanted people, we are seeing some instances which should have never happened in the first place.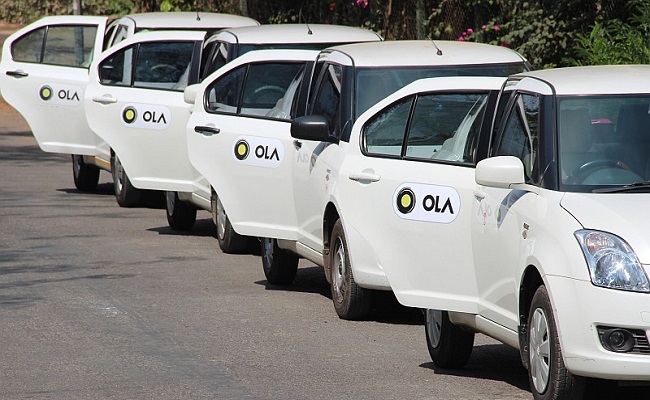 A very unfortunate incident happened with an OLA passenger named Asad Ashraf. This guy took a cab from BK Dutt colony to Jamia. Unfortunately, the cab driver dropped him in mid-way just because he didn't want to go to a "Muslim Colony".
Asad is a journalist and was deeply hurt for obvious reasons. He took to his Twitter to explain what happened with him. He also filed a police complaint in Delhi. The OLA driver had threatened him to get off even before he could reach the destination.
This Is What Asad Tweeted:
@Olacabs your driver would have killed me for being a Muslim today. Where are your ethics ? @DelhiPolice . Screenshot of my complaint is here. pic.twitter.com/tXSGFvHcZA

— Asad Ashraf (@Asad_Ashraf88) June 17, 2018
His post reads,
"This is absolutely ridiculous Ola. Your driver dropped me somewhere in between. Threatend me. Called his people come over the location.Made a hate speech saying that he would not go to Jamia Nagar as this Muslim area is not place for Ola to go. I raised an emergency alarm to Ola but after one call Ola didn't bother to enquire if the matter was resolved and neither did it answer my multiple calls. All this despite assurance of reaching me out after the emergency call. The police showed no interest and neither did Ola consider it important to follow with the police. My life was under threat after the driver stopped at a deserted location."
OLA also took notice of his tweet and replied to him. Replying to his Tweet, OLA wrote,
"Specific to the shocking Incident that happened last night, we have off-roaded the driver. Ola, like India, believes in secularity & will never allow any sort of discrimination amongst its customers & driver partners. We stand by our customer & deeply apologise for the incident."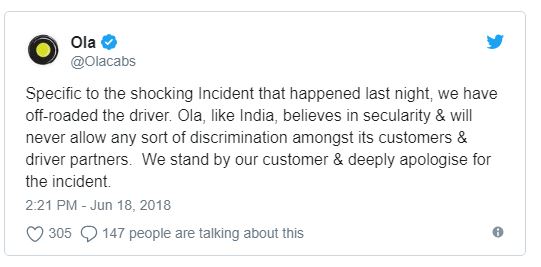 After getting lots of criticism, OLA has told that they have fired the employee. But, we can't say for sure if they really did. They should have taken more strict action and not waited so long for their reply.
What do you think? Tell us your thoughts in the comment section down below. Stay tuned to this space for more updates.