News & Gossip
Mumbai Police Uses Big B's Dr. Fixit Ad To Create A Hilarious Meme, Message Delivered In Best Way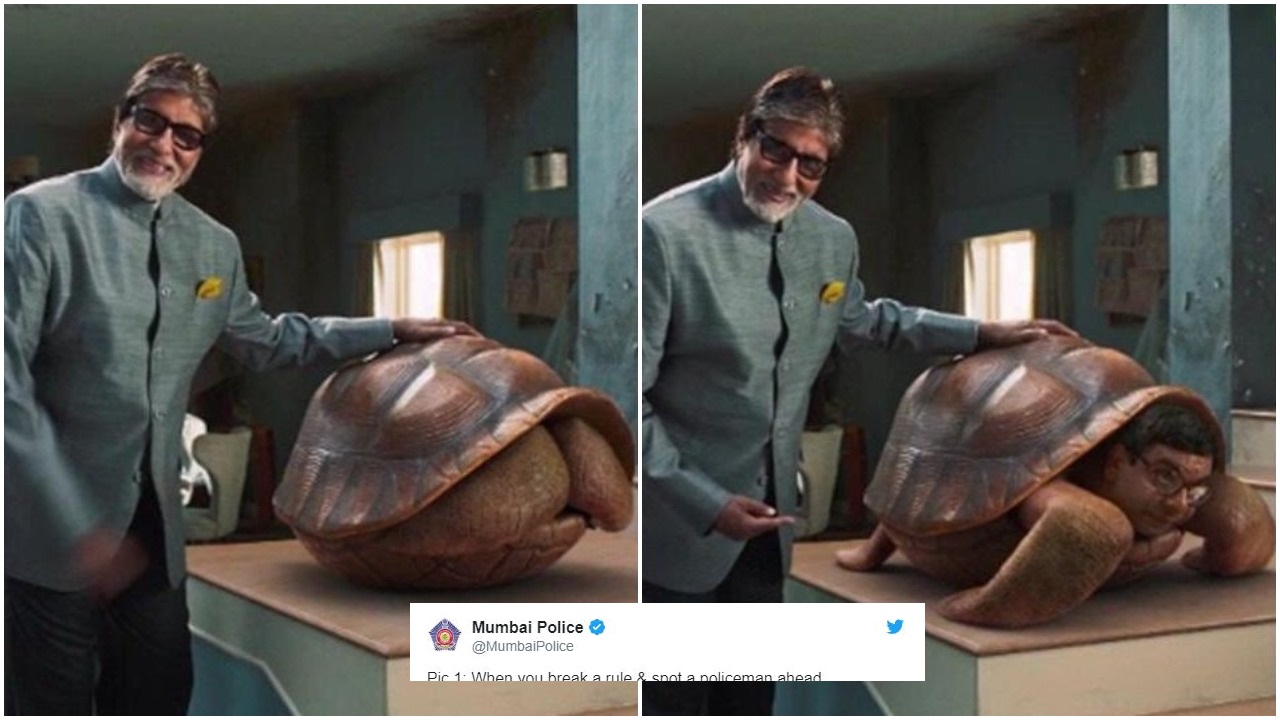 Social media never fails to amaze us. With several memes and jokes floating around, we often get a laugh after surfing through social media once you are bored with your works or want to take your minds off for some time. The meme creators are always on point and create some of the most hilarious memes more often than not.
The latest commercial of Dr. Fixit starring veteran Bollywood actor Amitabh Bachchan has become one of the most popular topics for meme creators. You'll find several hilarious memes based on this ad which has taken the social media by storm.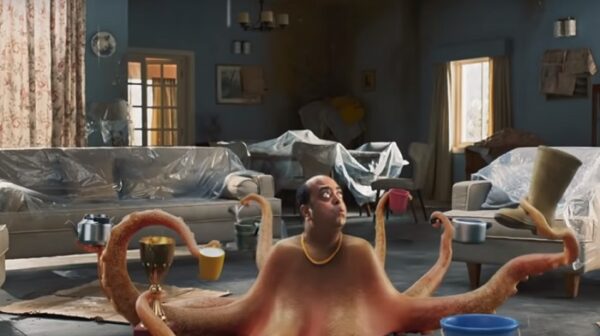 In the latest ad campaign for Dr. Fixit, Big B can be seen with various giant species like frog, octopus, and tortoise with the human head representing the kind of people, who don't use Dr. Fixit waterproofing solution in their homes.
Watch The Ad:
As you may know that the Mumbai Police uses the latest trending topic to create awareness in the most hilarious and epic way possible. They have done it again. This time, Mumbai Police used Bachchan's Dr. Fixit to create awareness about following the rules. The official Twitter handle of Mumbai Police shared a collage of two images, which shows a person hiding his face in the shell first image, whereas revealing his face out of the shell in the second one. They captioned the images with,
"Pic 1: When you break a rule & spot a policeman ahead
Pic 2: When you are a totally law abiding Mumbaikar"
Here Is The Tweet:
Pic 1: When you break a rule & spot a policeman ahead

Pic 2: When you are a totally law abiding Mumbaikar pic.twitter.com/QZHirTCM6a

— Mumbai Police (@MumbaiPolice) May 5, 2019
Netizens are once again impressed with Mumbai Police. Look at some of the reactions down below:
1
Tussi bade majakiya ho.

— Gaurav 🇮🇳 (@gauravmanral07) May 5, 2019
2
Pic 2 Relatable. pic.twitter.com/kvwkAqtvFX

— आकाश वि.पंडित🇮🇳 (@iNaughtysky) May 5, 2019
3
https://twitter.com/ishivrajroy/status/1125231244910850048
4
hahaha true automatically this happen

— ibrahim furniturewal (@ibrahim5961) May 6, 2019
5
1. Very shellfish person
2. Sticking head out for a shellfie

— Ratobus#GetVaccinated (@Ratobus) May 5, 2019
6
Great effort…

— Abhay Marathe (@marathe_abhay) May 5, 2019
7
You guys are so cool. 😊

— r₳४iz (@r13rk) May 5, 2019
8
Very true great way to say 😀😀😀😀😀 B blessed jai HIND

— Anil Devgan (@AnilDevgan5) May 5, 2019
9
Nice tweet #mumbaipolice

— rajat🚩🚩🇮🇳🇮🇳 (@imbindassboy) May 5, 2019
What do you think?