viral
Mumbai Police Comes Up With A Strong Reply For All Who Trolled Zaira Wasim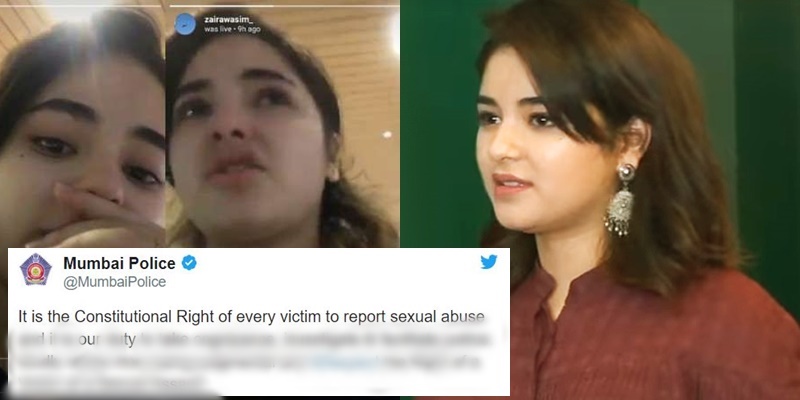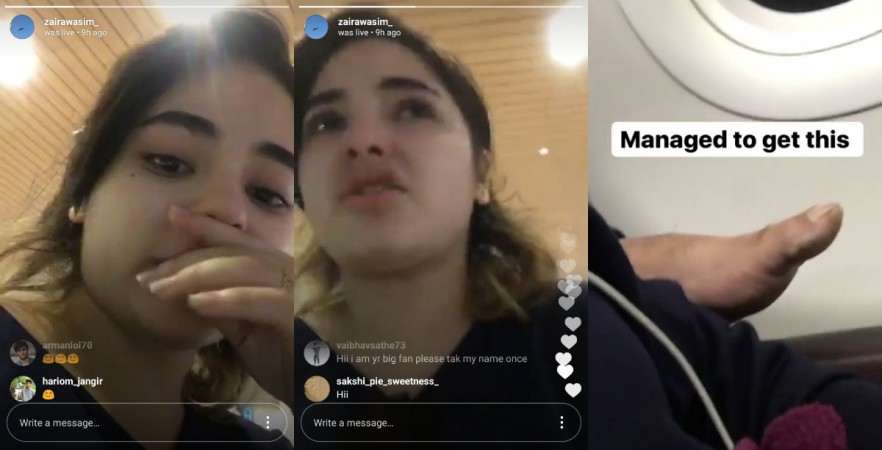 A week ago, when Dangal fame Zaira Wasim went live on Instagram and poured her heart out describing the incident took place while she was on board from Delhi to Mumbai. She talked about an incident where a strange person who assaulted her physically. She also showed the picture of that man's foot which he was using to roll over Zaira's neck and body. Actress was quoted saying: "I tried to record it on my phone to understand it better. But because the cabin lights were dimmed, I failed to get it. I ignored it the first time, blamed the turbulence for it. Until I woke up to this pleasant sight of his beautiful foot rubbing my back and neck… Guess he couldn't sit like a civilized human being and placed his foot on my arm rest while he's fully 'pheloaed' his body on his seat (sic)"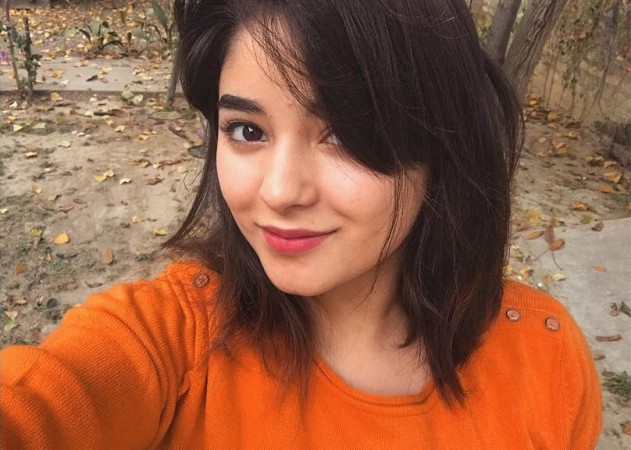 In no time the whole incident went viral like fire in forest. Many came in support of the 17-year old Zaira like Queen actress Kangana Ranaut who praised Zaira for her bold move whereas Rakhi Sawant raised questions like why she didn't raised her voice when man was misbehaving with her. Some also alleged her for falsely accusing the person. In no time the owner of that foot in the picture- Vikas Sachdeva was taken in the custody. The accused's wife came in support of her husband and said that her husband is not at fault. The co-passenger also said in his statement that Vikas just placed his foot on Zaira's armrest, that's it. He didn't tried to roll over her neck or body.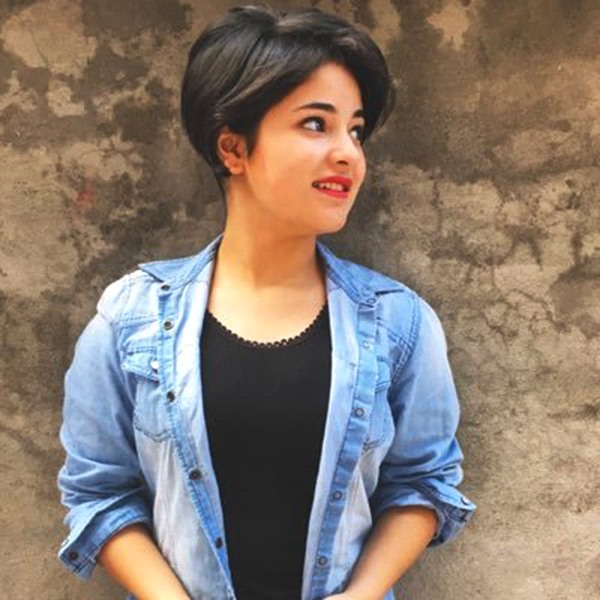 The whole matter turned into a debate topic over social media. Many trolled Zaira Wasim for the same. As we know that Mumbai police is quite active on twitter came in support of Zaira and posted a tweet giving a brief on 'Respect The Rights Of A Victim (Minor) Of Alleged Sexual Assault '. See the tweet below:
It is the Constitutional Right of every victim to report sexual abuse and it is our duty to take cognizance, investigate & facilitate justice. Kindly refrain from being judgmental and #Respect the Right of a Victim of a Sexual Assault pic.twitter.com/sb6QRx2iNI

— Mumbai Police (@MumbaiPolice) December 16, 2017
Some renown celebs praised Mumbai Police's tweet and some showed their disappointment.
1.
https://twitter.com/fayedsouza/status/942323508352131074
2.
Jai Hind. @MumbaiPolice https://t.co/aWXBd5ZFew

— Farhan Akhtar (@FarOutAkhtar) December 16, 2017
3.
Few #FalseRapeCases #FalseMolestation on these #Misandric Souls might do some damage !!#ZairaDRAMAExposed#JusticeForVikas

— Monk (@Monkfights) December 17, 2017
4.
And what about basic human rights? Today @MumbaiPolice is treating an accused under #POSCO worst than a TADA criminal. All at the insistence of @SwatiJaiHind and DCW. pic.twitter.com/o9Vl6jmMN1

— क्रान्तिकारी (@jaivaastav) December 16, 2017
5.
https://twitter.com/JoinIAF/status/942072452246421504
What are your thoughts on it? Write your views in comment section below. Stay tuned with us for all latest news and updates on this matter.