News & Gossip
Mobs Ripped Indian Flag And Misbehaved With Female Journalist During PM Modi ' s UK Visit
Prime Minister Narendra Modi is currently on a 3-day trip to England. Modi has been making lots of news during his visit. We have already told you how everyone was left in splits after hearing the reason behind his energy.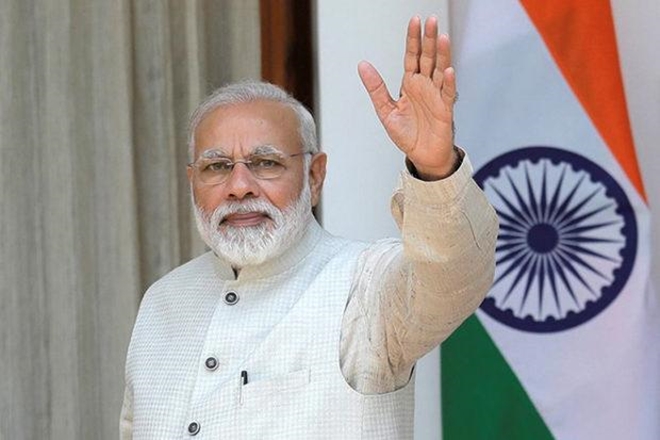 Barring that, Narendra Modi is receiving lots of backlash during his UK trip. He was welcomed with pretty aggressive protests from the pro-Khalistani groups in the UK. It started silently but took a violent turn in no time. The mob ripped apart the Indian tricolour flag form one of the flag posts.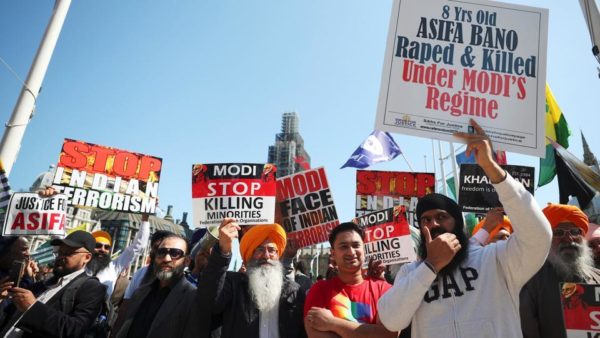 When an Indian reporter tried to question the protestor, the pro-Khalistani protestors misbehaved with her. The officers had to intervene and rescue the reporter.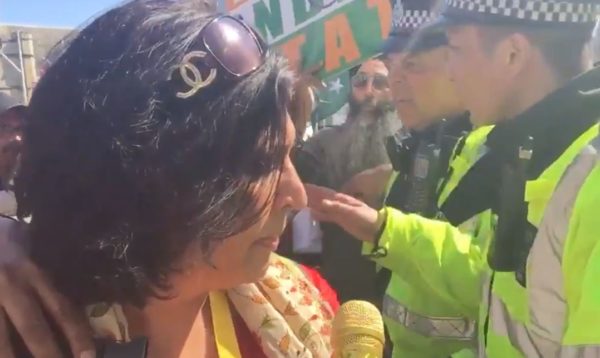 The whole incident was captured by the video journalist, which was shared by the reporter later.
Watch the Video:
#Indianflag pulled, torn n cut into pieces. When I question the perpetrators they intimate. @sardesairajdeep @HCI_London @narendramodi pic.twitter.com/1h3OG0XRwl

— loveena tandon (@loveenatandon) April 18, 2018
A senior Indian official was quoted saying to a leading daily TOI, "We have expressed our concerns with the British authorities and they have apologized for the incident. We have been warning against some of these elements out to make trouble and they have assured us of action. The Indian flag has now been replaced."
This is How People Reacted:
1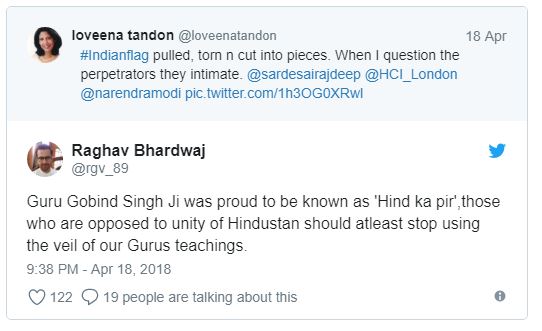 2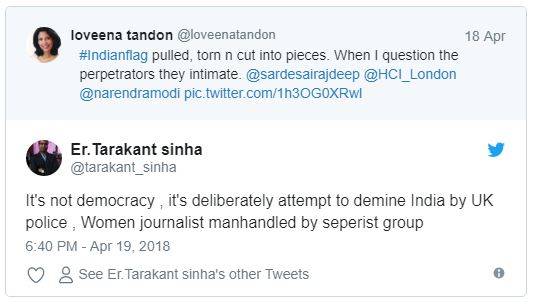 3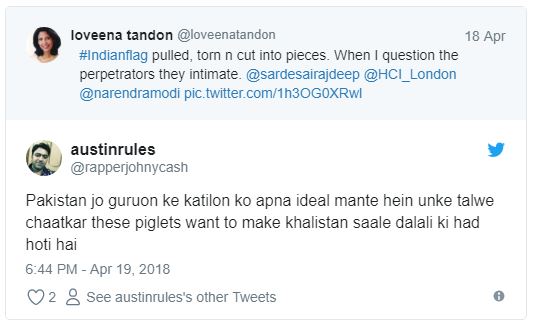 4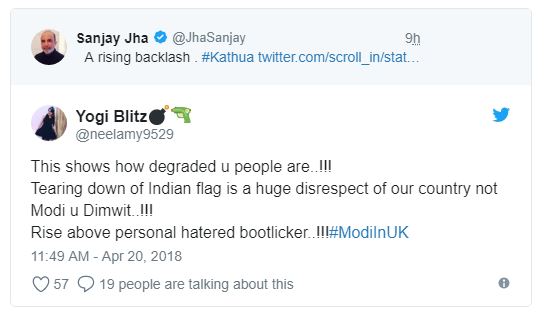 5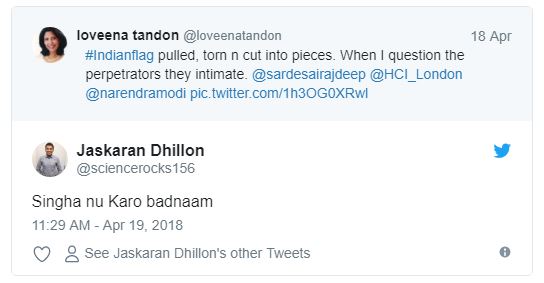 What do you think of the same? Tell us your thoughts in the comment section down below.