News & Gossip
Meet India's Supercar Superstar, Ranjit Sundaramurthy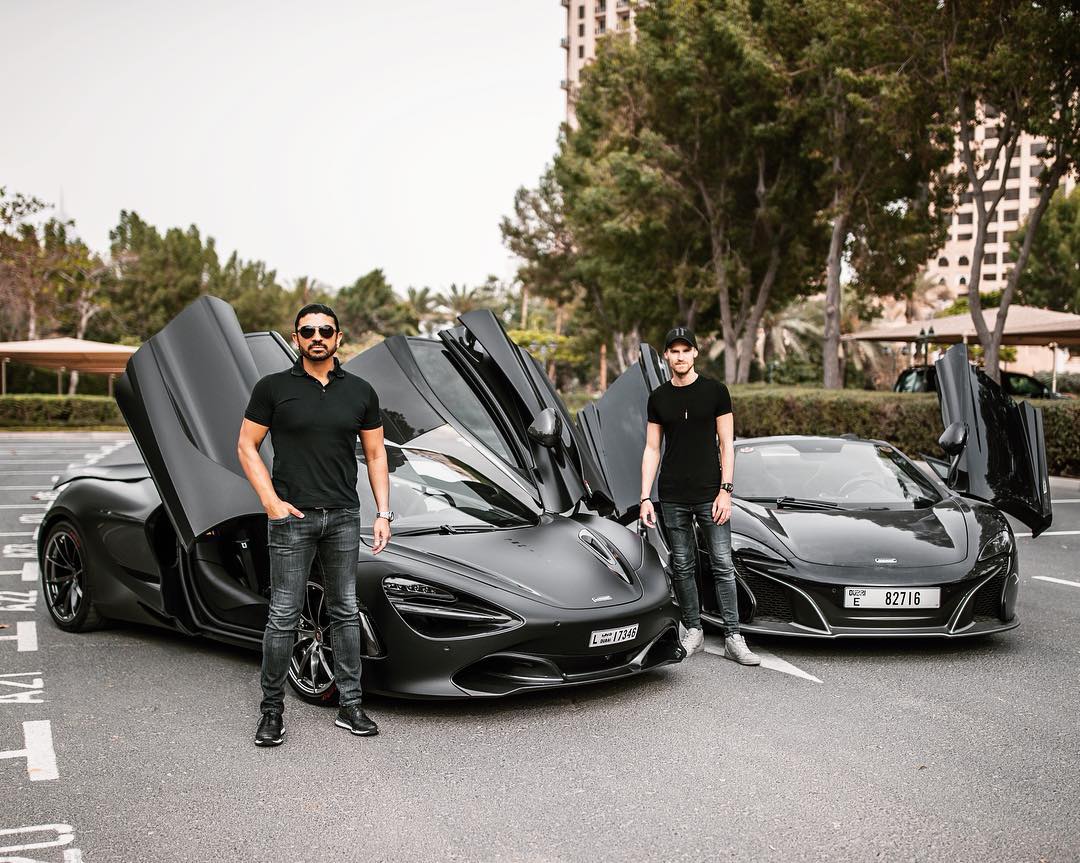 Ranjit Sundaramurthy is a name synonymous with supercars. He has been a petrol head since he was a kid, cars fascinated him and he always loved working on his cars from doing basic changes like spoilers to adding wheels and exhausts. This was back in the day circa 1990's when Maruti 800's were the cars that ruled the roads.
Over the years from the early 2000's he has spearheaded the supercar scene in India. He used to organise several supercar events for fellow supercar owners and enthusiasts which included supercar drives and drag races.
His cars have been featured many times in EVO and AUTOCAR magazine's and in other electronic media outlets.
He has had and currently has a long list of supercars one of his first being a Nissan 300ZX which he saved up for and bought as far back as 1999 and then in 2001 he then acquired the iconic Toyota Supra which was made famous when the mega hit movie Fast and Furious which featured the car and created such a phenomena that the car took the city and country by storm.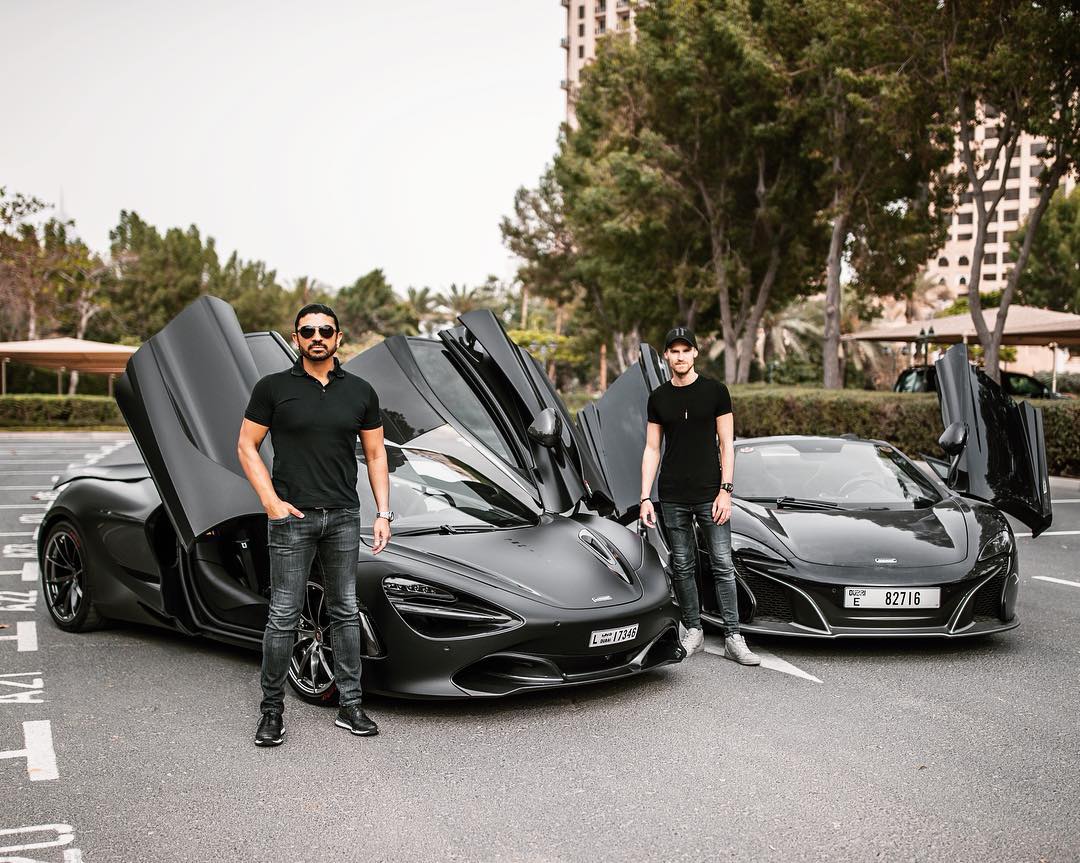 His obsession for speed was in his blood which continued to drive him to acquire faster cars and this need for speed made him want to have the fastest car. In those days there were a handful of people in India that had knowledge of how the engineering of these high speed cars worked and none in Bangalore which was a small town and not the big city it is today.
This did not deter his ambition and passion. He realised that the only way he could possess a superfast car was to build one himself. As a project he decided to upgrade the performance of the Toyota Supra up to 600hp from its original of 320hp.
This was no easy task as he had to learn all about how to make the modifications online and started accumulating parts for the conversion.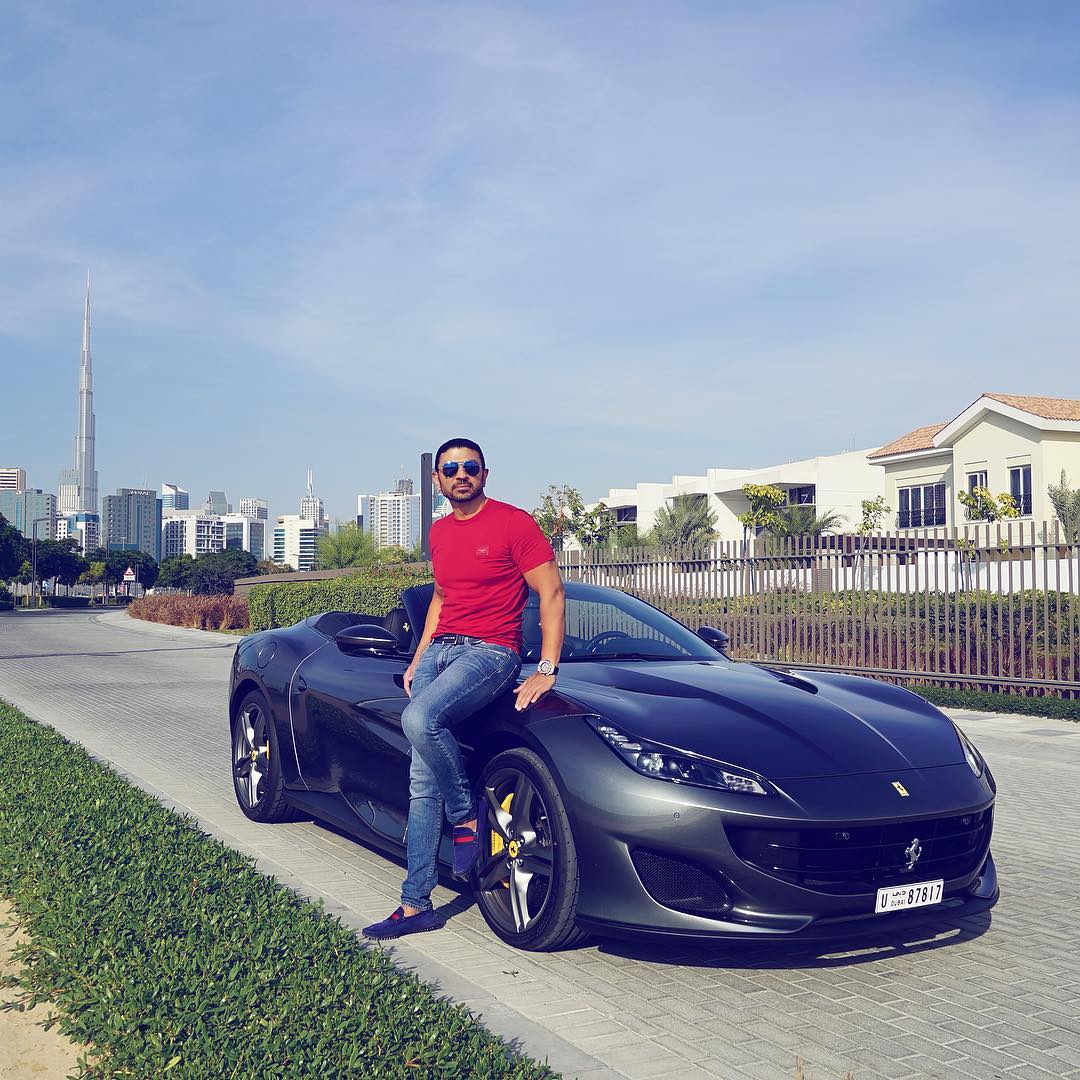 At that time in 2002 there was no one in India that could do this type of modification to a car so he flew to a famous workshop in Texas to learn about the conversion and how this could be done, after educating himself he bought all the parts required from the US and started to build his car with the help of a mechanic in Bangalore. This project took him 2 months to complete but all the hard work finally paid off and having tuned the ECU himself he had managed to build India's first 600hp supercar. All this with having very little experience and education in Engineering or the Automobile industry.
He then went on to buy many supercars over the next few years from the likes of Ferrari, Lamborghini, Porsche, Mclaren and has had several other luxury and sportscars ranging from Rolls Royce, Bentley, Aston, BMW and Mercedes.
Since he was super passionate about Ferrari since he was a kid and always wanted to own one, In 2007 he flew to Singapore and bought the first Ferrari F430 to come into India from the official Ferrari Dealer in Singapore. One of the very few Indians at that time to own a Ferrari in the country.
This passion and excitement of his would see him be the first to acquire some of the amazing cars of that time.
He went on to buy and import the first Nissan GTR into India in 2008 which was again modified for more performance.
In 2011 when Ferrari appointed an official dealer in India he was the first in the country to receive the then incredible 458 italia.
In 2013 he was only among 2 people invited by Ferrari from India to their factory in Italy for the private preview of their very exclusive hypercar the LA FERRARI.
He also went on to buying one of the first Lamborghini Huracan's in 2015 and also took delivery of the first 488GTB in India in Feb 2016.
Mclaren was another company whose car he had always wanted to acquire and since India didn't have a Mclaren dealership, he decided to buy one from Dubai and was allocated a brand new 720s launch edition and was thrilled to receive the 2nd 720s in the UAE. He decided to bring it to India and it became the first ever Mclaren to enter India and be seen in India. This created a storm on social media and there was a lot of buzz around the car and him with 1000's coming to see it.
He was also the first Indian from India invited by Bugatti in the UAE for a private drive in Dubai to experience their newly launched Bugatti Chiron in 2017.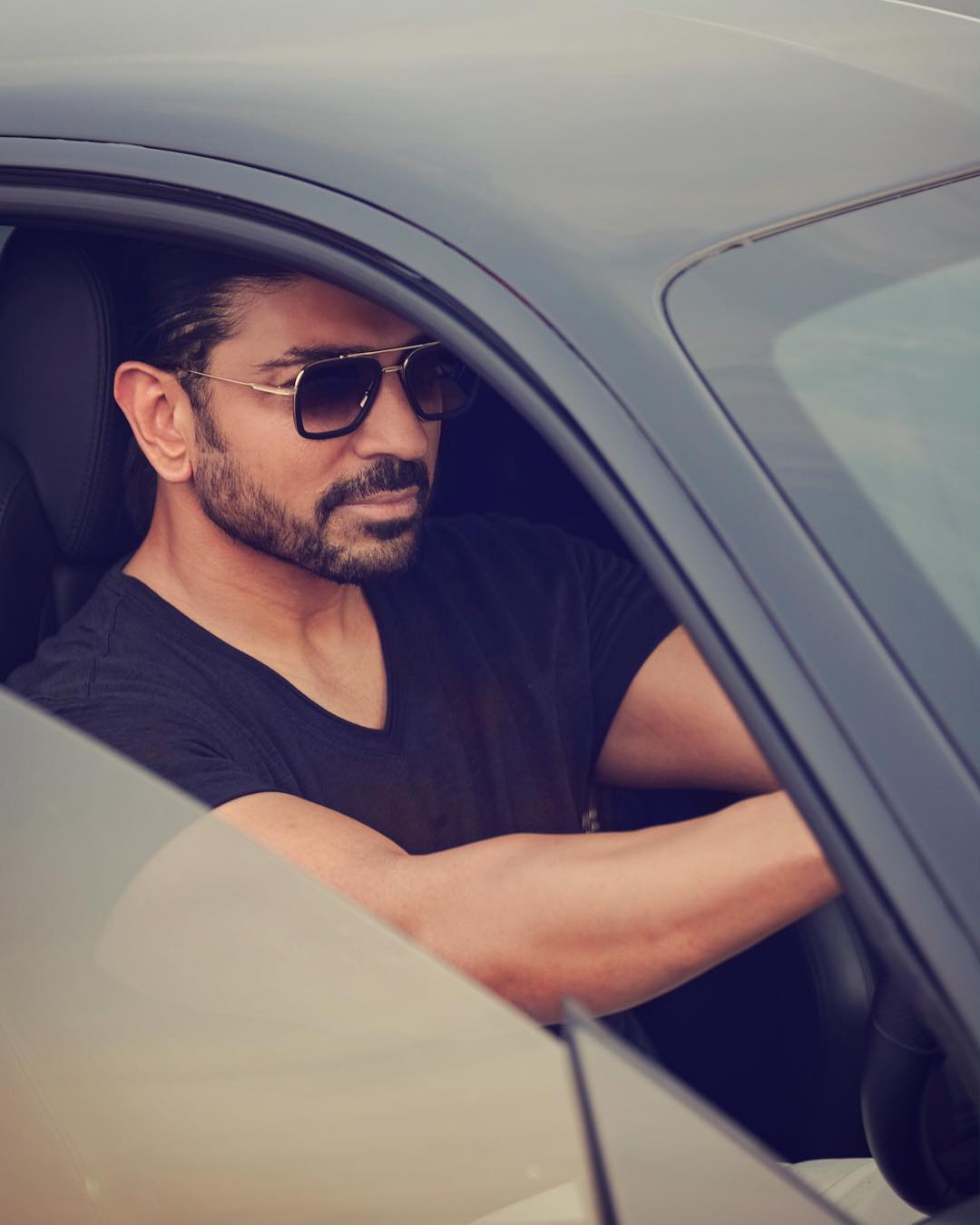 Since he wanted to share his passion. He has conducted many giveaways to his followers on Instagram where they can win an opportunity to go for a drive with him in one of his supercars. Being on Instagram has allowed him the opportunity to offer this and also been able to either help with a charity cause or brighten someone's life with a gift that they have won.
The most popular of the giveaways has been a drive with the man himself where they get to experience the performance of these supercars and have some one to one time sharing their passion with him.
He tries to be a motivational and inspirational role model to his followers and always advocated that his young followers should work hard towards achieveing their goals. This has been a huge inspiration for the youngsters who follow him to work hard so that they can one day aspire to buy a supercar like him. His regular posts on motivation to the younger generation on  becoming successful by working hard and following their dreams by setting goals and achieving them on a day to day basis is highly popular as they identify with his views and admire him for it.
As for Events he has been invited and has attended some of the most prestigious ones and sometimes has been one of the very few people from the Indian sub continent to be able to get the opportunity to do so. His attendance at the Ferrari 70th anniversary celebrations in Mumbai was a major success for the brand as he motivated a lot of his friends to bring their Ferrari's and join the celebration. He showcased his RSMSPEC 488xx for the first time in Mumbai to a huge crowd who specially came to see the car and him.
He is without doubt one of India's most reputed and well known supercar owners who has owned over 40 luxury and supercars over the years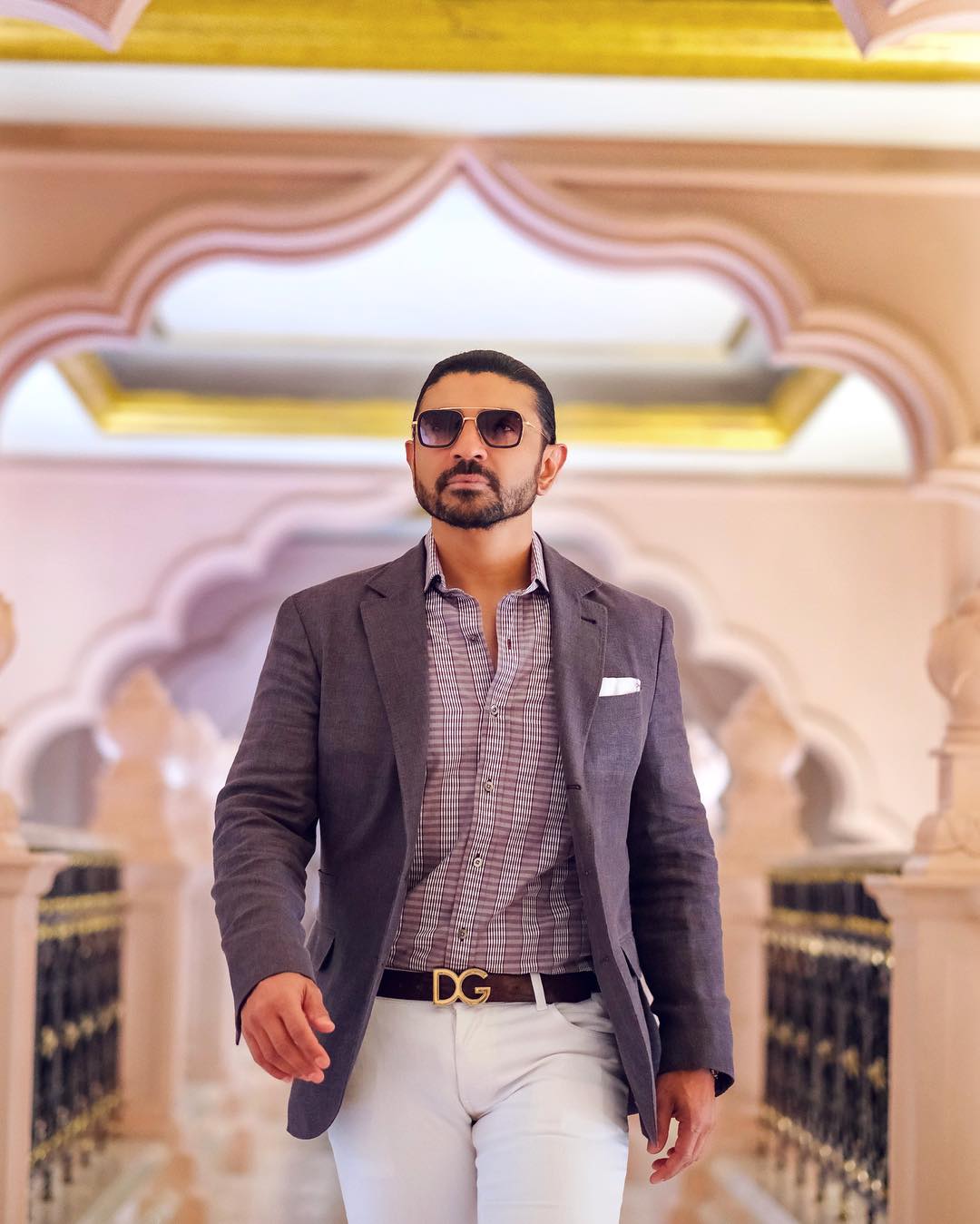 Since his move to Dubai he has been welcomed by the supercar community there and is a member of several well known supercar clubs in the UAE and the Gulf Region. His followers in the Middle East and worldwide grew substantially and has been featured on some of the largest automotive youtube channels by some of the biggest youtubers from the automotive world.
His attendance for the Ferrari Cavalacade was followed with great interest as Ferrari for the first time invited an owner from the Indian subcontinent to take part in the very exclusive Ferrari Cavalcade. They conducted the International Cavalcade in the UAE to celebrate 25 years of Ferrari being in the middle east. A super exclusive event hosted by Ferrari once a year and only their most valuable 100 customers worldwide are invited to join. This includes driving and being part of the Ferrari family for 5 days of entertainment and fun.
He recently was invited by FORD and a large media house to come drive the all new FORD GT. He was able to enjoy the car on the Anglesey Race track in the U.K. making him one of the few to experience this amazing cars.
He has recently started writing reviews on cars which he drives so that he can share with his audience his vast knowledge which he has accumulated from his many years of driving these amazing machines.
He has also worked with Rolls Royce / Mclaren / Ferrari and PIRELLI as an influencer. His love and passion for fast cars has influenced many of his friends into buying these cars and he has been an integral part of the supercar boom in India.
He takes part in 1- 2 track days a month and has influenced his friends into buying supercars and enjoying them on track too.
He is ranked the most influential car blogger / influencer in India and Asia according to a well known social media audit company and has one of the highest engagements rates with his audience.