News & Gossip
Mayanti Langer ' s Epic Reply To Twitterati Who Tried Trolling Hubby Stuart Binny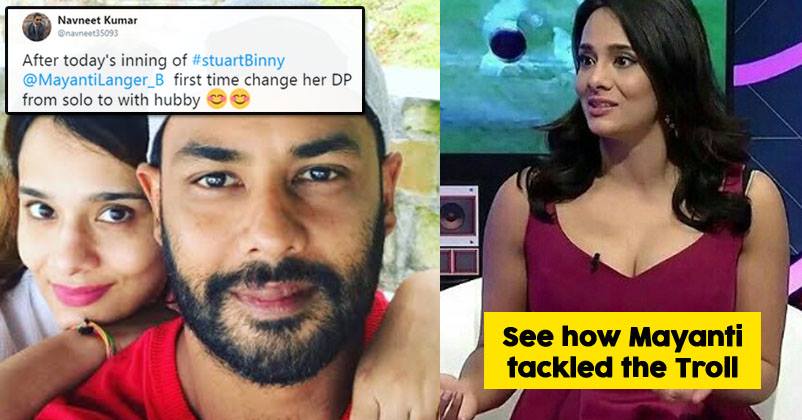 The Royal Challengers Bangalore all-rounder and former Indian cricketer Stuart Binny has often found himself at the receiving end of the trolls from social media users. Be it over his Team India selection or his non-performance or not doing justice to all-rounder's tag, In the last match against Kings XI Punjab (KXIP), Stuart smashed an unbeaten 33 runs in 11 balls against Punjab, to take Rajasthan close to victory.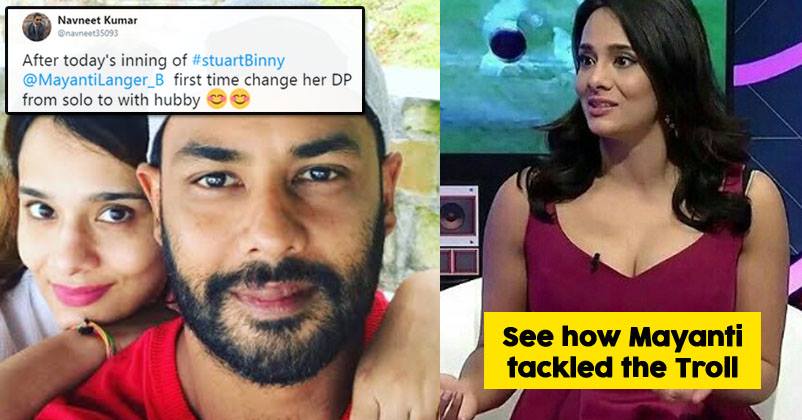 Binny's wife Langer was again at the receiving end with Twitter users asking where her husband is? Mayanti Langer is one of the most popular Indian cricket presenters. She has become a target for trolls on social media due to poor performances of her husband and Rajasthan cricketer Stuart Binny in the Indian Premier League (IPL).
One Twitter user tried to troll Mayanti by saying that after Stuart Binny's performance in RRvsKXIP match, Mayanti changed her disply photo from solo to the one in which she is seen with her husband.
She came up with a befitting reply and said that she is sorry that the troll missed Binny's splendid innings against Punjab.
The troller shared this pic with caption,
"After today's inning of #stuartBinny
@MayantiLanger_BÂ  first time change her DP from solo to with hubby 😊😊
#KXIPvRR #IPL2019 #Iplt20"
https://twitter.com/navneet35093/status/1118214856769986561
Mayanti came up with a perfect reply and wrote, "Really Navneet? Considering you don't have my number you don't know what the picture actually is 🤭 but thanks a ton for digging out this one, it's a super pic 👍🏼"
https://twitter.com/MayantiLanger_B/status/1118217904682463233
Another user made an attempt of mocking her by asking the whereabouts of her husband.
The tweet read, "@MayantiLanger B where is Stuart ? Not on the horizon anyway?"
https://twitter.com/Ashwin_Gour/status/1118171938906460161
She quickly responded by saying:
Here is what she tweeted, "Sorry that you seemed to have missed #KXIPvRR on @StarSportsIndia you can join us on #MarutiSuzukiCricketLive on SS 1/2/Hindi/HD and of course @hotstartweets Cheers 👍🏼"
https://twitter.com/MayantiLanger_B/status/1118218756138733568