Every single day, a number of celebrities from the Bollywood industry are coming out with saddest colours of the industry. Right from music sensation Sonu Nigam slamming T Series head Bhushan Kumar to Abhay Deol who uncovered the favouritism witnessed in Award functions. All in all, B-Town is now under every person's hate list.
To join the anti nepotism brigade, the astounding actor Manoj Bajpayee too opened up recently. As per the reports, Manoj explained how "Bollywood celebrates mediocrity" and "how the real talent is pushed away".
Here's what Manoj had to say, "Let me start with this, the world is not fair. I have been saying this for 20 years that as an industry we celebrate mediocrity. Forget about the industry, as a nation we celebrate mediocrity. Something is lacking somewhere — in our thought process, our value system. When we see talent, we immediately want to ignore or push it away. This is the value system of ours which is so deplorable,"
Upon being asked about the severe backlash that the industry has been receiving after losing the most talented actor and his co-star in the movie Sonchiriya, Sushant to suicide, Manoj accepted it that the industry has to rectify its actions or else it will continue to receive more and more hatred.
Manoj added to it, "This industry has wasted talent; so much that in any other country those talents who have not been given their due here, would have been known as the best actors in the world. But we don't care. Firstly, if you don't have talent then you have to be extremely lucky to get by. This is the system I am talking about. This is the cold value of this industry.
Manoj further said "I am not blaming anyone. I am a part of this industry. This is why I said in my past interviews that we have to look inward and rectify that. Rectify, or you will keep getting flak for it, cursed for it and will keep on losing the respect of the common people."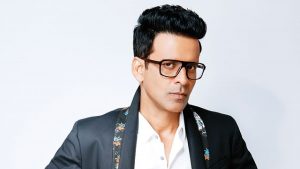 The Bollywood biggies should now hopefully understand the consequences of encouraging nepotism.
https://filmymantra.com/abhays-unprejudiced-take-on-nepotism-in-award-functions/