We all know that winter is just setting in Northen India with temperatures steadily going  down every day.  We all start the preparation for winter and buy the coat and boots but the Nigam Commission of Ayodhya has decided to get coats made for cows all over the region. We  all cows are treated like a goddess in India. There will be special treatment for cows in Ayodhya. Cows will be given jute coats to wear during winter. The first delivery of the coats will be arriving by the end of November and each cow coat would cost Rs 250-300.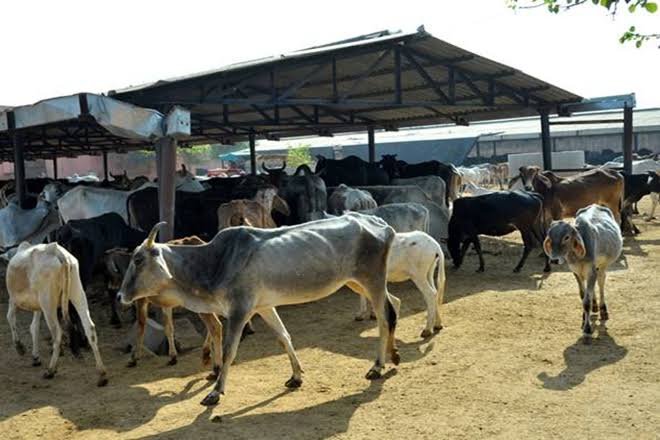 Niraj Shukla, Nagar Nigam Commissioner of Ayodhya
We are in the process of getting the cow coats made. This scheme will be implemented in three-four phases. First, we are starting with Baishingpur cow shelter, which houses around 1,200 cattle including 700 bulls and the rest being cows and calves. We have initially placed an order for 100 cow coats for the calves.
Three-layer coats for the calves are being prepared. We have asked for the use of soft clothes for the calves in the innermost layer apart from the jute which provides warmth to the body.
Niraj Shukla also said that the coats will be designed uniquely for bulls and cows. There will be bonfires in the shelters to keep them warm when there is extreme cold.
Let's see how hard reactions from the people all around.
https://twitter.com/Ytakproductions/status/1198683716437991425
India's Hunger index is 102 among 117 countries. people don't have toilets, suicide rate in farmers is high but BJP govt. has money to buy special coats for cows to keep cow politics on.

— WarCrimesInKashmir (@Mike_Nadar) November 24, 2019
inshano ko khana aur kapde naseeb nahi ho rahe is Sardi me Cow Coat pehnegi ab, ajeeb Chutiyapa hai BC#Cow #Ayodhya https://t.co/OBmYCmctPv

— ~ (@lallugi) November 24, 2019
Now, jute coats for cows and bulls in Ayodhya.
UP Govt who were about to release 25000 Home Guards from the service last month, now has sufficient budget to provide coats to cows and bulls.
Great work from cow's CM @myogiadityanath#NewIndia#CowAboveHuman

— SAYJAN MOHAMMAD (@sayjan_md) November 24, 2019