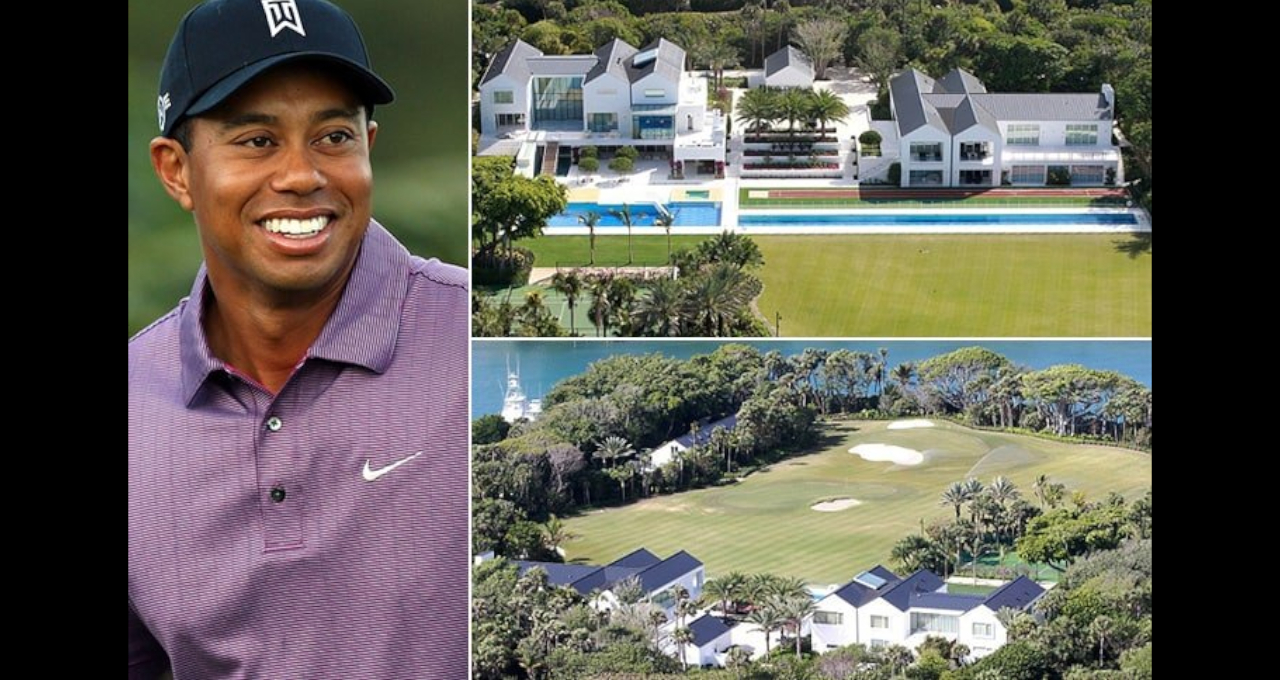 Celebrities have a really tough life as they can not wander here and there freely like normal people to enjoy. This might be the reason they build some unique and amazing houses for themselves where they can celebrate the best time of their life.
Here, we have mentioned some of the mansions owned by our very own celebrities who come from the fields like Entertainment, Sports, etc. Just have a look at the jaw-dropping photos of their houses to sooth your eyes:
TIGER WOODS – $60 MILLION, FLORIDA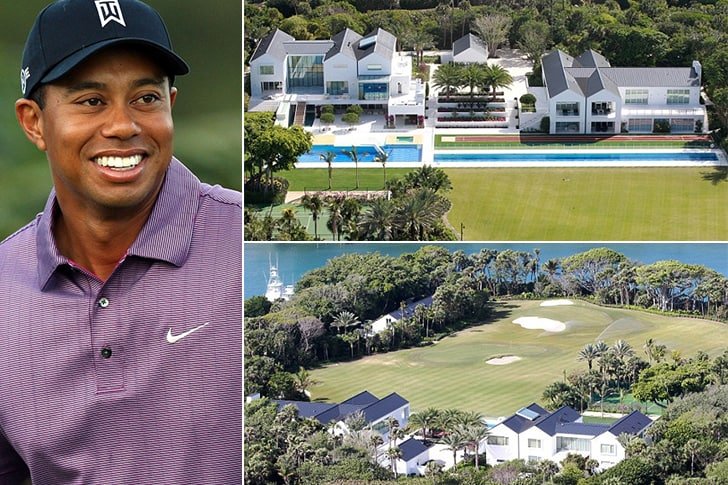 Tiger Woods, the ultimate legend of lavish sports called Golf, owns a sprawling $60 million mansion situated on Jupiter Island, Florida. His luxurious property has a built-in professional gym, running track, and a four-hole Golf Course. Well, you can not expect anything lesser from a man whose net worth is $740-million.
SHAQUILLE O'NEAL – $28 MILLION, ORLANDO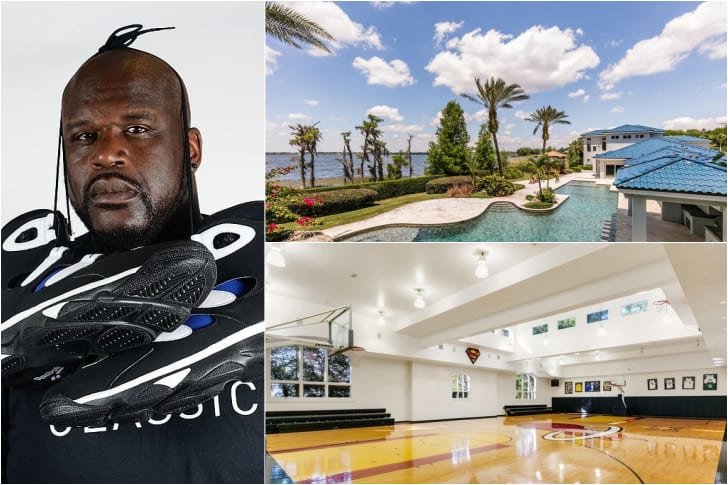 Shaquille O'Neal, the retired American basketball player who is currently working as a sports analyst on TV, has an amazing mansion in Orlando. The property has a basketball court, a huge swimming pool, a room themed on Egyptian lines having a big fish tank. It also has a truck attached to one of the walls. It also has 12 bedrooms and 15 bathrooms. The house is built of Superman theme, as Superman was Shaq's nickname when he was playing.
PAT SAJAK – $699K, GLENDALE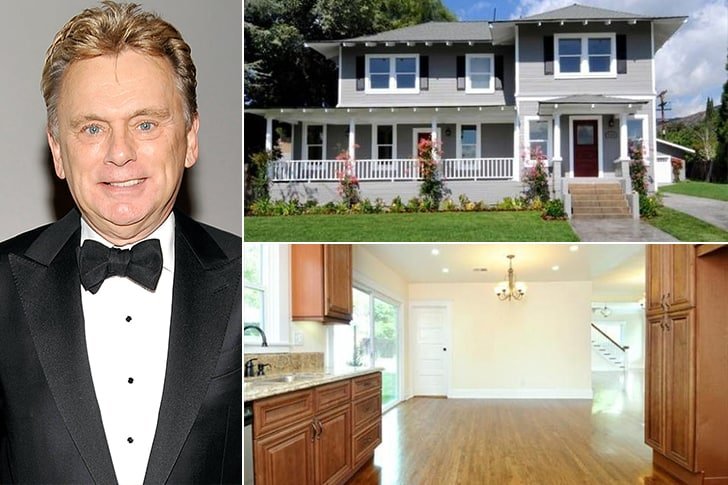 The house, once owned by "Wheel of Fortune" star Pat Sajak and his former wife Sherill has been remodelled and renovated which raised it worth to $699,000 when it became available for selling in the market.
The 2-storey property was built in 1911 and has undergone renovation and restructuring on numerous occasions. Some of its historical looks have not been touched yet. Currently, it has a kitchen, three bathrooms, four bedrooms and a laundry room. Built of a total of 2,600 square feet space, it also has a newly built garage which is detached from the house. The couple had sold the house after their divorse in 1986.
EMINEM – $1.9 MILLION, ROCHESTER HILLS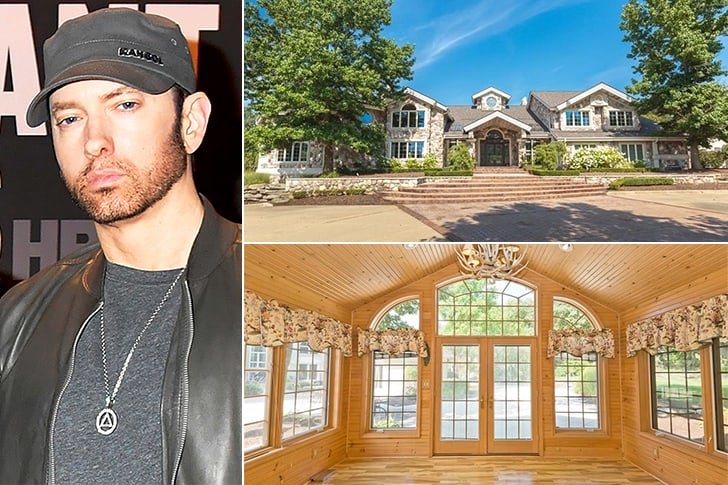 Eminem, one of the best rappers the world has ever seen, had purchased a 17,000 square feet property in Rochester Hills back in 2003 for $4.75 million. The mansion has six bedrooms, a tennis court, a basketball court, a waterfall swimming pool, a spa, a spacious guest house and a game room. Eminem had to sell the house in August 2017 but he could only fetch $1.9 million.
KATE UPTON – $5.5 MILLION, BENEDICT CANYON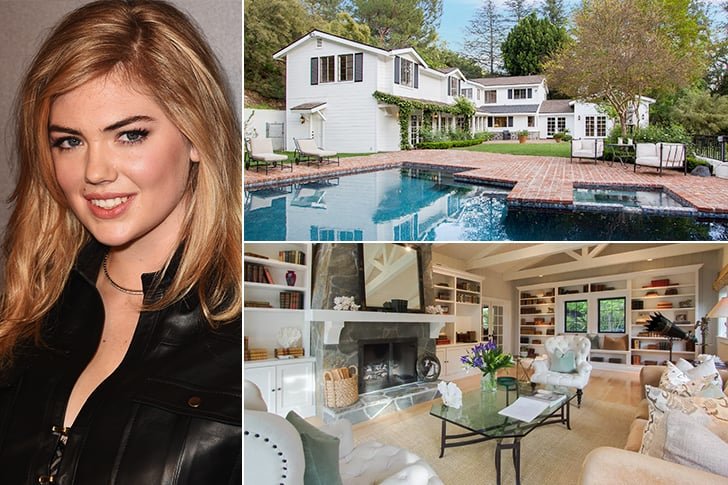 Sports Illustrated swimsuit supermodel Kate Upton has a sprawling mansion in Benedict Canyon. The stunning mansion priced at $5.5 million has a gourmet chef's kitchen, open living room, a family room, a master suite with double closets and baths, three additional bedroom suites, a maid's room and a spacious office. Apart from these, the property also has a tennis court and a beautiful swimming pool.
TAYLOR SWIFT – $17 MILLION, RHODE ISLAND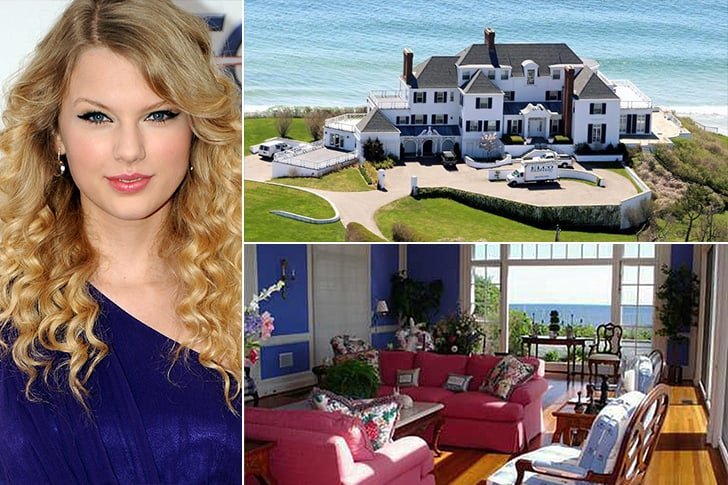 One of the richest celebs across the world, Taylor Swift seems to be in love with investing her money in prime properties. It is said that she organises almost every wild party of hers at the Rhode Island mansion which is priced at $17 million. The 11,000-square-feet beach house has eight bedrooms and offers an unmatchable view of more than 700 feet shoreline and the bay.