News & Gossip
KL Rahul's Honest Act On The Field Is Winning Hearts, Even Umpire Applauded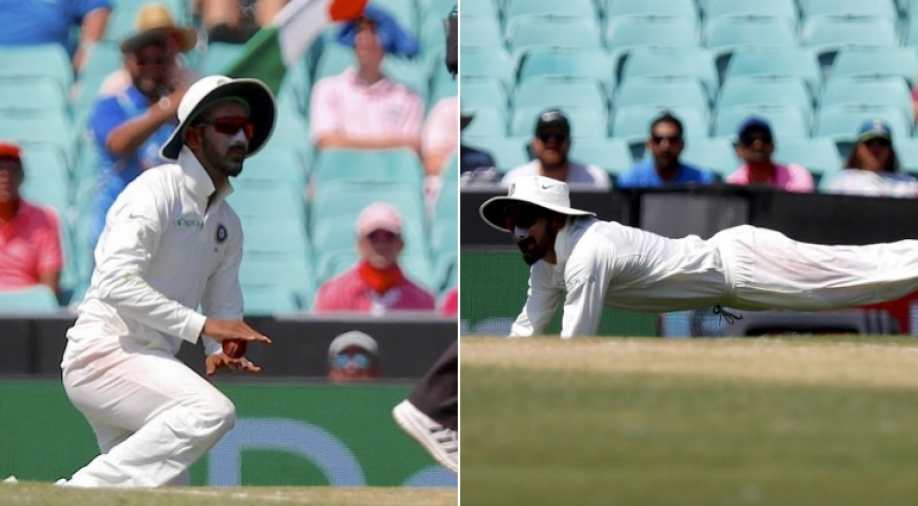 Indian opener KL Rahul is making lots of headlines nowadays, all thanks to his poor form in the ongoing test series between Australia and India. From fans and critics to cricket legends, everyone thinks that KL Rahul should be rested in order to regain confidence.
Just recently, KL received huge criticism when he got out after scoring just 9 runs off 6 deliveries in the first innings of ongoing fourth Test. Netizens trolled him like never before.
However, KL Rahul is winning lots of hearts with his amazing gesture and honesty on the field. He is being lauded for true sportsmanship. It all happened during the first innings of Australian batting. During the match, KL made a full-length dive in order to take Marcus Harris's catch. He took the catch and bowler Jadeja started celebrating.
However, Jadeja's celebration ended pretty shortly, as Rahul signaled that the catch was not a clean one. This is when umpire Ian Gould applauded for honesty shown by Indian opener. You can watch the video down below.
A good effort from Rahul and he immediately says it bounced. Great stuff. Umpire Gould a big fan of it #CloseMatters#AUSvIND | @GilletteAU pic.twitter.com/7nA0H5Lsc7

— cricket.com.au (@cricketcomau) January 4, 2019
This gesture from KL Rahul is winning lots of hearts on the internet. People can't stop praising him for his true sportsmanship. Look at what they are saying:
Great Sportsmanship exhibited by KL Rahul. The Indian team has played cricket in this entire series with the right spirit. Winning hearts and fans across ! #CloseMatters #AUSvIND

— Ⓜ️ithun (@mitzone) January 5, 2019
Obviously pleased (& not surprised) to see Rahul do the right thing. However, the norm and expectation of players on catches should be honesty. Instead of heaping great praise on players for honesty, we should be severely condemning and calling out those who wrongly claim catches

— Rocky Perrotta (@rockyperrotta) January 5, 2019
https://twitter.com/xPokeyyy/status/1081338478204354561
Same ground 10years back, catch by #Pointing & slap by Sunil Gavaskar pic.twitter.com/mprEnMEVip

— Pruthvin Reddy (@Pruthvinreddy) January 5, 2019
https://twitter.com/dineshmasal03/status/1081407740243857409
Something Handscomb should've done at Perth but he decided to cheat.

— Akshay (@Kohlify) January 5, 2019
That's amazing, isn't it?
What do you think? Tell us your thoughts in the comment section down below.