News & Gossip
Kieron Pollard's Unique Protest Against Wrong Umpiring In IPL 2019 Final Brings Out Best Memes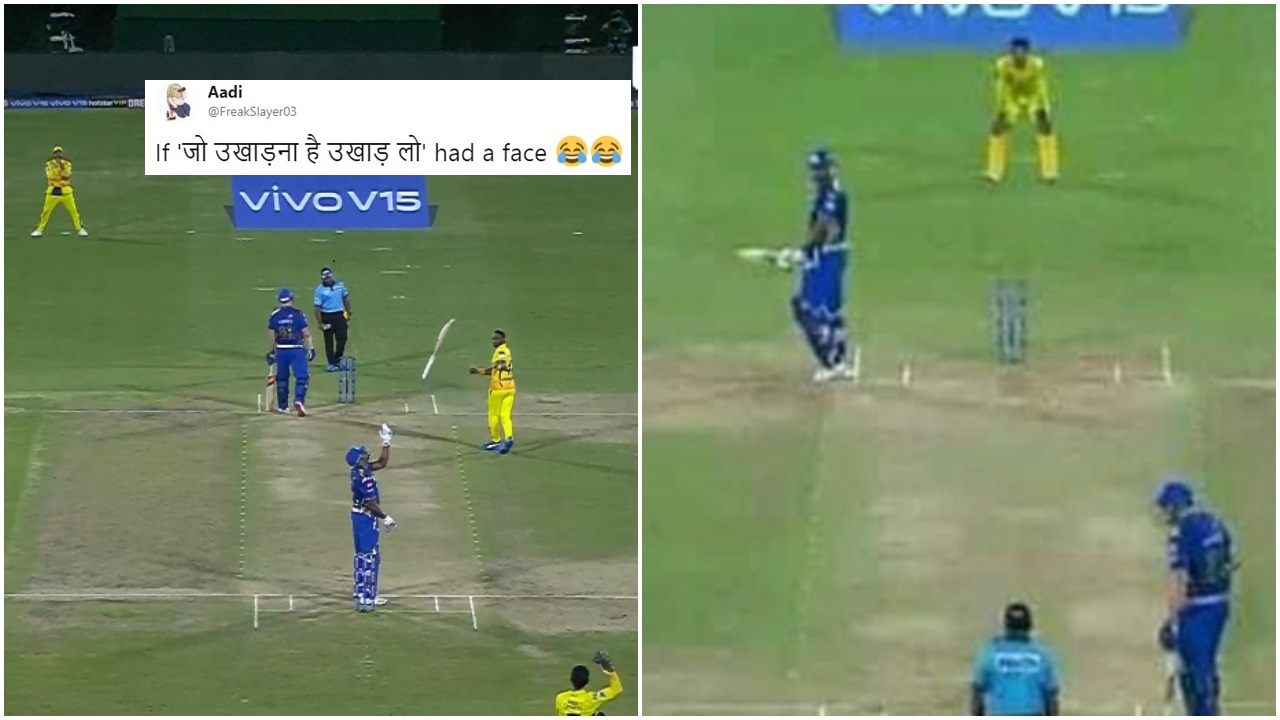 After lots of drama and heart-stopping moments, Mumbai Indians won IPL 2019 Final by 1 run against Chennai Super Kings. The final of the cash-rich tournament had everything and more a fan could dream off. With this, Mumbai Indians became the only team to win IPL trophy four times.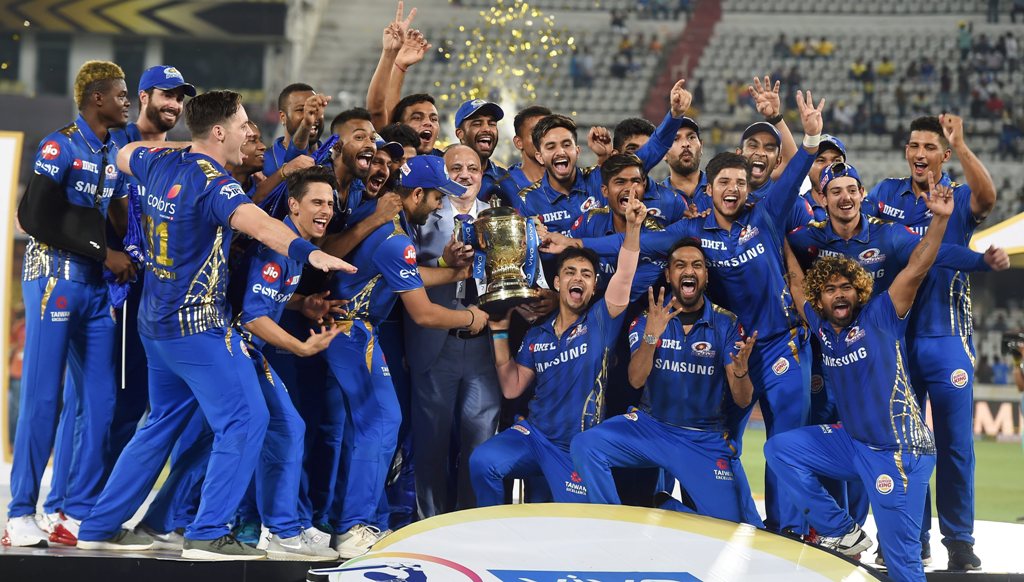 The final match did have a fair share of controversies. From MI captain Rohit Sharam's dismal reaction to Shardul Thakur's send off to Quinton de Kock to MS Dhoni's run out, fans saw it all. Amidst all these high-octane moments, Kieron Pollard and his protest against umpire grabbed lots of attention.
It so happened that Kieron Pollard was batting in the last over of MI's batting being bowled by his West Indian mate Dwayne Bravo. Dwayne Bravo bowled exceptional first two balls. On the third ball, umpire Nitin Menon failed to give a wide ball which clearly went past the tram line. This angered Pollard so much so that he started protesting in his own unique style.
https://twitter.com/i_vsp/status/1127651613689073664
Angry Pollard threw his bat in the air before taking a stand at wide line, as Bravo prepares to deliver the fourth ball of the over. He literally stood almost outside the pitch. Soon, umpires Nitin Menon and Ian Gould have a word with Pollard about his tantrum.
Kieron Pollard was fined 25% of his match fee for his on-field antics against the umpire. However, Netizens came in full force to support Polly. Look at some of the reactions.
https://twitter.com/sirkungfupanda/status/1127606144434884608
If 'जो उखाड़ना है उखाड़ लो' had a face 😂😂#pollard#CSKvMI #IPL2019Final pic.twitter.com/pJS4mM17gu

— Aadi (@FreakSlayer03) May 12, 2019
https://twitter.com/scayuzzzzzzz/status/1127601747512266752
thats y he is paid so much … huge huge huge big Match player … #pollard

— Niki (@niki_naughty) May 12, 2019
all frustration on last two ball polly power #pollard #iplfinal #IPL2019onIndiaBet

— Harshika Tiwari🖤 (@TiwariHarshika) May 12, 2019
#Pollard's move to move away was a classic #CSKvMI

— Bhumi (@MsBJoshi) May 12, 2019
https://twitter.com/Sivasakthi420/status/1127850916210589697
https://twitter.com/AKCVijayVfc/status/1127602167710248960
#Pollard when screwing with umpire. #CSKvMI #IPL2019Final pic.twitter.com/FOZClaFHqG

— Shantanu Gupta (@shantanugupta) May 12, 2019
What do you think?