News & Gossip
Katrina Kaif says she has a 'lot of comfort' with Alia Bhatt, remains friends with Deepika Padukone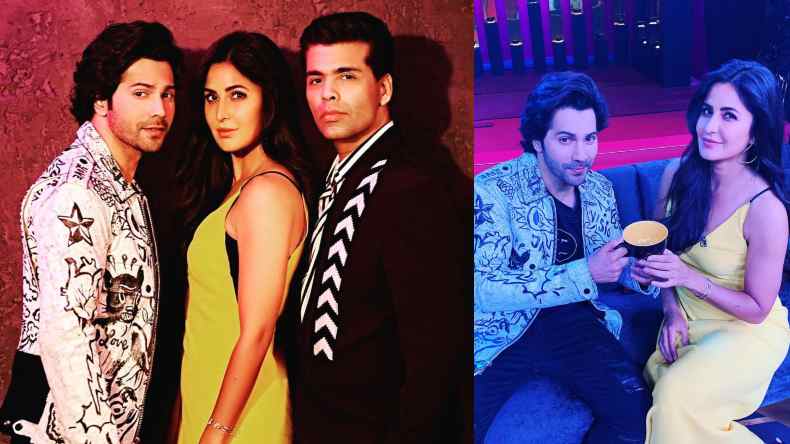 Katrina kaif is making a-lot of public appearances nowadays for the promotion of her upcoming film 'Zero' and recently released film 'Thugs Of Hindostan'. In the latest episode of Koffee with Karan, Katrina appeared with Varun Dhawan on the show. Host of the show-Karan Johar who is known for dropping inevitable questions asked Katrina about her friendship with Alia Bhatt now as she has started dating Ranbir kapoor who happens to be her ex-boyfriend.
.@Varun_dvn spills the beans on why he started 'Hate Katrina' club and it's a plot twist! #KoffeeWithKaran #KoffeeWithKatrina #KoffeeWithVarun pic.twitter.com/5ExkjObgAg

— Star World (@StarWorldIndia) November 4, 2018
Ever since Ranbir and Alia made their relationship public, there are buzz stating that things are not good between Katrina Kaif and Alia Bhatt. Alia's relationship with Ranbir has affected her friendship with Katrina. Katrina insisted that she has a one-on-one relationship with Alia. "There is a lot of enjoyment and comfort when Alia and I are together," she said on the show. Katrina also went up on claiming that she also share a warm rapport with Deepika Padukone too, who also happens to be one of the Ranbir's ex.
In the very first episode of Koffee with karan Season 6, two most successful actress of the industry- Alia Bhatt and Deepika Padukone appeared together where they talked at length about their equation. It was pretty evident that both share a great rapport. Karan Johar who is good at taking someone's dig asked Alia and Deepika about their equation with Katrina Kaif.  Alia had said that she used to work out with Katrina Kaif so they used to stay connected while Deepika asserted that they don't communicate with her everyday but are comfortable with each other.
Stay tuned with us for more Bollywood news and updates.