One name that is up for too much hatred these days is Karan Johar. While majority of the angry Sushant fans blame him for the nepotism he promotes in the industry, he himself has been roasted several times on his popular show 'Koffee With Karan'.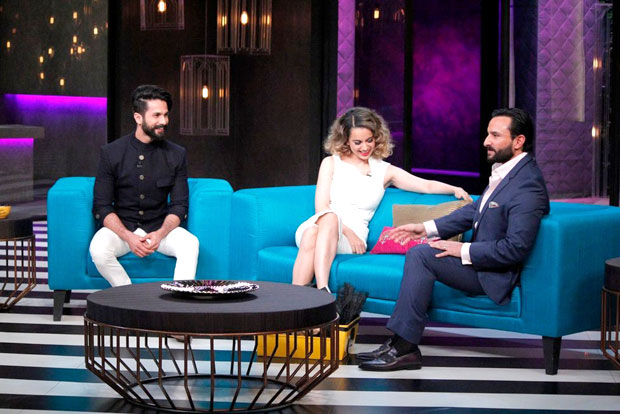 The show is known for an abundance of mean and sassy comments that celebrities pass over one another. Almost the whole of Bollywood has warmed his couch during the run. The stars definitely do not have a choice but to accept Karan's invitation and become a part of these roasting conversations.
We do not know if the actors enjoy being a part of the show, but Karan surely has a ball of a time ragging actors. The show began in 2004 and so far has completed 5 seasons on Star World. Most of us have binge watched majority of the episodes where actresses do the 'girl love' show, two actors exhibiting bromance and the showstopper- Coffee Hamper.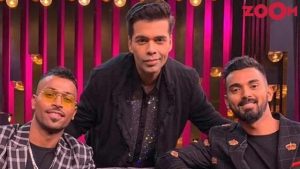 However, the most popular episodes are the ones where Karan himself gets roasted by his guests. Some of his witty guests not only spill out the beans of each other, but also roast Karan left right centre! Right from his dearest friend Shahrukh Khan to his gorgeous hater Kangana Ranaut, they have all roasted him on his own show.
Presenting to you some of these rib ticking moments from Koffee With Karan:-
#1. Kangana gave it to Karan in his face!
#2. Farah Khan commented on his sex life!
#3. Imran Khan trolled his direction sense!
#4. Kareen Kapoor sarcastically called him super famous!
#5. Anushka Sharma penalised him for talking shit on the show!
#6. Yet again Kangana made him regret calling her on his show!
#7. Konkana brutally trolled his acting skills!
#8. Mira Rajput related Bollywood to nepotism!
#9. Twinkle Khanna almost had Karan fall of his couch!
#10. Amir Khan gave Karan the worst homage ever!
https://instagram.com/karanjohar?igshid=vhc6yrr8vqcz
https://filmymantra.com/jamie-levers-take-on-nepotism-in-bollywood-and-her-battle-to-success-in-the-industry/