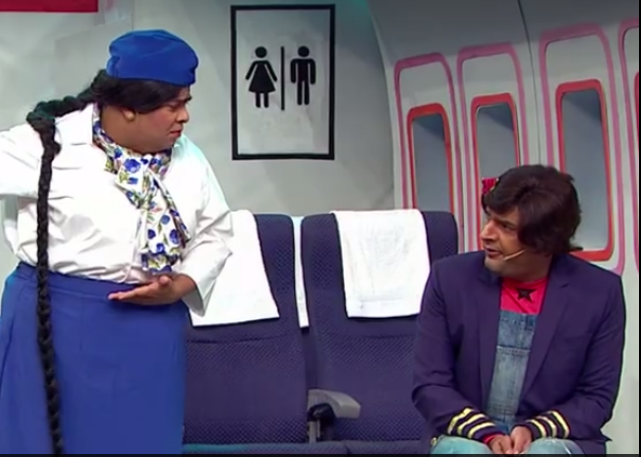 The quarrel between Kapil Sharma and Sunil Grover is not over yet, they are still a hot topic to talk on. Those who don't know about the fight, it started in a flight from Australia to India. Kapil was not in his senses and went on to abuse Sunil Grover and humiliated him in front of the people present in the flight.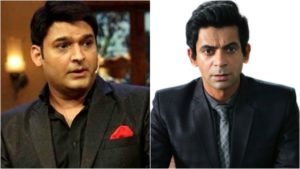 Also Read: Salman Khan Comes To Rescue Of The Kapil Sharma Show
Well, the reason for Kapil's anger was that his team mates ate food before him. Sunil was merely hurt by this act and decided to quit the show and never returned back. We surely do miss Sunil, our very own Dr. Mashoor Gulati in the show though.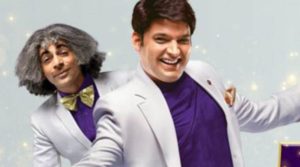 The episode which was aired this Saturday had some really hilarious moments. Kapil Sharma was seen making jokes of the flight incident happened with comedian Sunil Grover. He took a dig at this fight in a hilarious way, which made the audience laugh to the core. Kapil's team performed this whole act in a plane setup.
The act had comedians quarrelling with each other regarding a certain matter. The role of air hostess was played by Kiku Sharda, she asks the passenger (Kapil Sharma) to stop the fight. Very cleverly Kapil replies, "Main flight mein nahi bolta aajkal. (I don't speak on flights these days)." This was of course in context with the Kapil-Sunil flight-fight!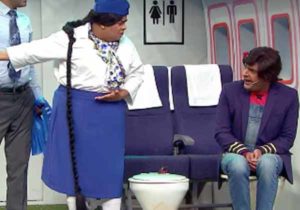 The guests Suresh Raina and Shikhar Dhawan also laughed a lot enjoying this sly dig that Kapil made. This shows how cool Kapil is about the fight between Sunil and him. Maybe Kapil wants Sunil back in the show and hence all these jokes, or maybe it's just to make the audience laugh by making fun of himself.
What do you guys think? Write down in the comments below.
Also Watch: New Entry In 'The Kapil Sharma Show' Review