News & Gossip
Moveover Nepotism, Kangana Ranaut Now SLAMS KJo For Serving Poison To His Guests!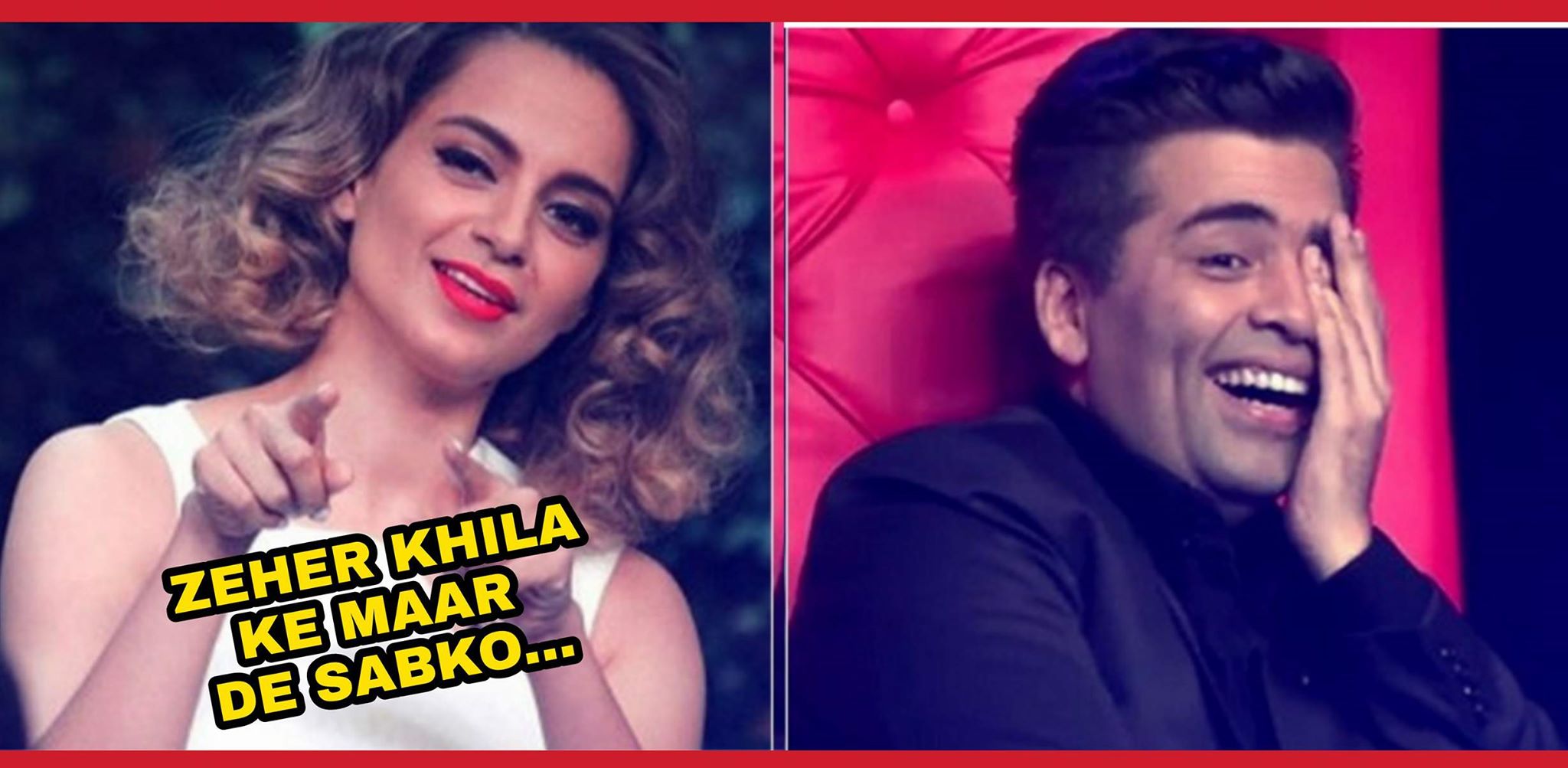 The feud between Kangana Ranaut and Karan Johar is well known facts. However, it looks like Karan Johar was looking to patch up with the actress. Kangana is going to appear on reality show 'India's Next Superstars', which is judged by Karan Johar and Rohit Shetty. The actress reached the set today at the Filmistan Studios in Mumbai.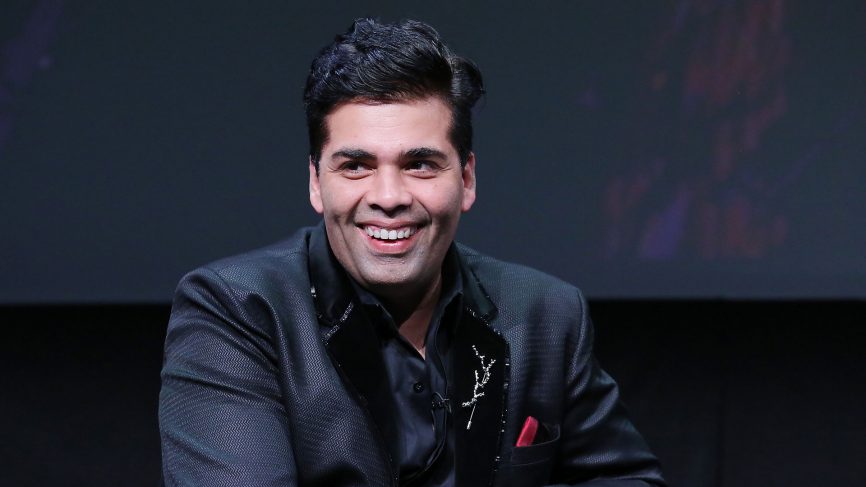 Everyone was expecting some fireworks, after all, they have said some nasty stuff about each other. However, the atmosphere on the set of India's Next Superstar was pretty normal, Sorry to disappoint you, folks! Both of them behaved like mature professionals.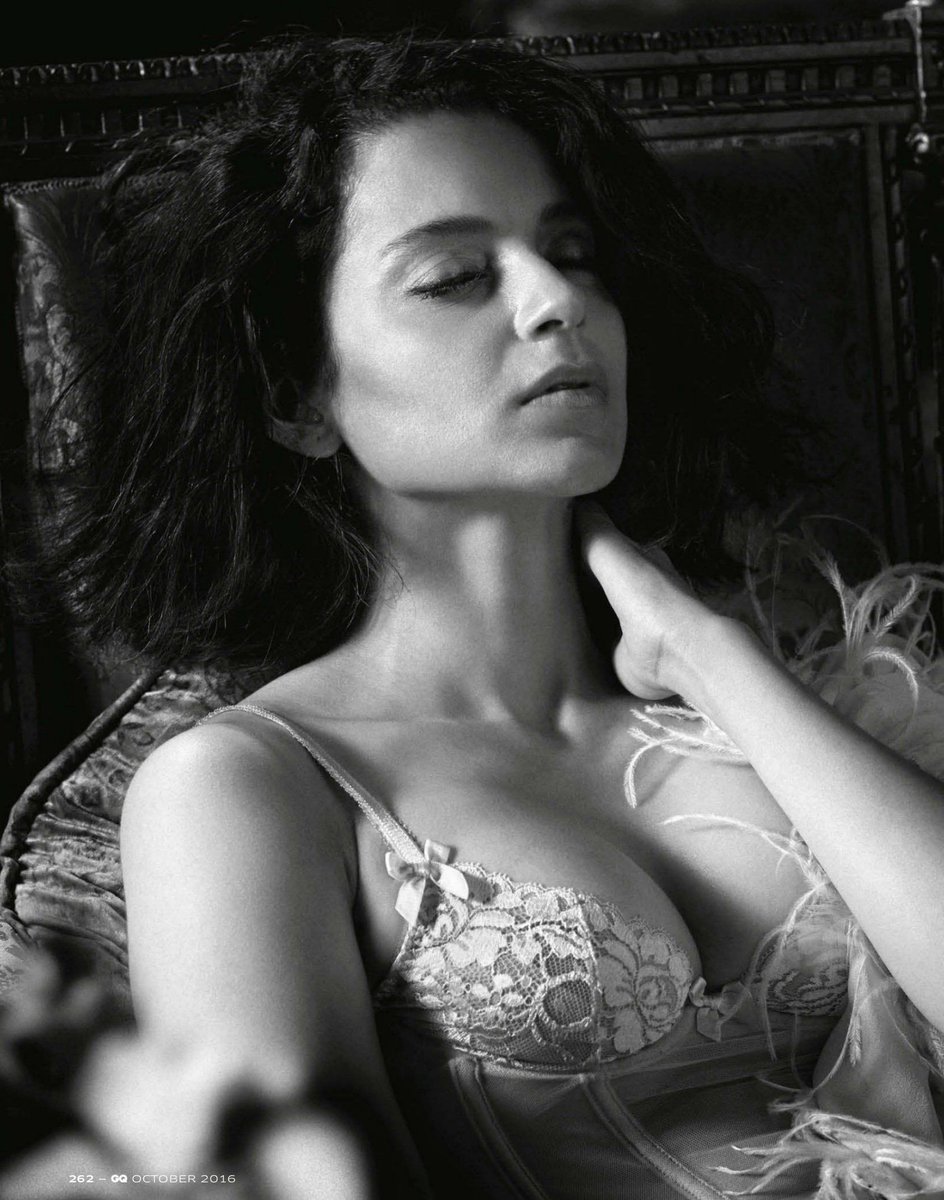 The highlight of the show was the moment when Karan and Kangana played a game called "How well do you know each other". When asked what Karan serves to his guests on the show, Bollywood Queen immediately replied, "Karan serves poison to his guests".
Don't get too serious! It was all in a light mood. We can't stop laughing after seeing some epic answers from Kangana Ranaut.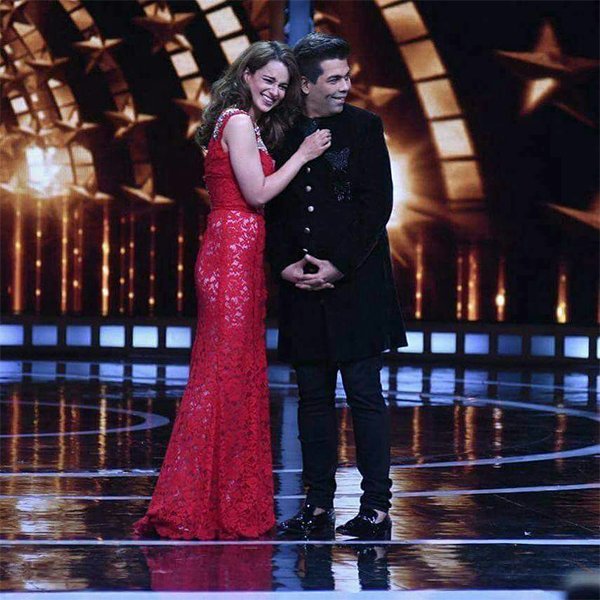 Kangana said, "Zehar  Pilata hai mujhse poocho," which was enough to left everyone in splits.
Karan seemed pretty shocked initially, but he also burst into laughter.
What do you have to say about the new equation between Karan Johar and Kangana Ranaut? Tell us your thoughts in the comment section down below.