News & Gossip
Jasleen Matharu Claims She Was In Relationship With Sukhwinder Singh, Singer Finally Responds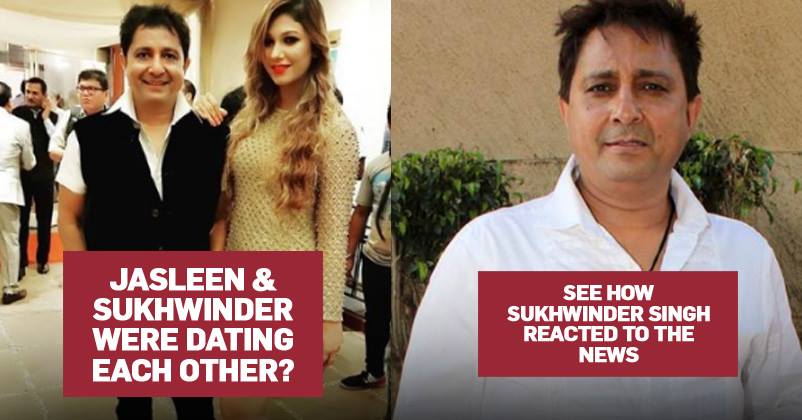 Bigg Boss 12 started with the biggest controversy of all when veteran Bhajan singer Anup Jalota confirmed his relationship with Jasleen Matharu who is 37-years younger than him. Soon, their relationship became the talk of the town. People started slamming them on social media, whereas housemates seemed curious to know more about it.
You can still find several jokes and memes on their relationship. The relationship of Anup Jalota and Jasleen Matharu was a shock to Jasleen's family too, as her father was informed that they were going as teacher-student Jodi rather than a couple.
However, Jasleen made another sensational claim during the secret task inside the Bigg Boss house, which took the internet by storm. During the task, Jasleen revealed that she was in a relationship with popular singer Sukhwinder Singh. Even Anup seconded her claim saying that he knew about this even though Jasleen kept it a secret from him.
Now, popular singer Sukhi has responded to Jasleen's claim saying that he was never dating Jasleen. He further added that he and Jasleen were good friends for the last 6 years, she even called him Bablu. Even her family is very close to him. He added that she has accompanied him on his shows too.
Sukhwinder Singh further revealed that Jasleen with her father, mother and friends visited his house before she entered the Bigg Boss 12 house. They had a great time together, she even cut a cake. He said that he and Jasleen have gone to several outings and movies, but as a friend not as a date. Lastly, he said that he is pretty surprised after this claim and will contact her father to know what's going on.
That's an interesting turn of events, don't you think?