Sports
IPL Asked What People Thought When They Saw Yuvi, Stuart Broad Had The Best Response Ever.
Yuvraj Singh is an Indian international cricketer. There are very few better sights in world cricket than witnessing a free-flowing Yuvraj Singh at his best. Ten years ago, Yuvraj Singh made history in the ICC World T20 in South Africa Indian cricketer.
Yuvraj Singh hit six sixes in an over. During India's match against England in the World Cup T20, he became the very first Indian to achieve this title.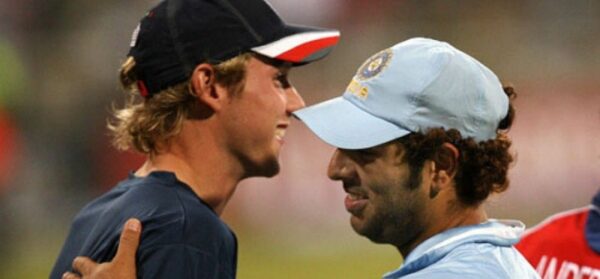 Stuart Broad who has impressed his way into the England team. Broad never forgot that on field excellence, displayed by Yuvraj. For him this is the only instance where a batter struck 6 sixes in a row.
Indian Premier League (IPL) posted a question on their official social media account, they asked fans and followers about the very first thought that comes in their mind when they see Yuvraj Singh. This post was very well received and got good response as well.
https://www.instagram.com/p/BuoFg8VAEHm/?utm_source=ig_embed
The most significant was that of Stuart Board himself, the English cricketer still remembers how Yuvraj gave a fitting reply to then England Captain Andrew Flintoff, after their infamous banter on field.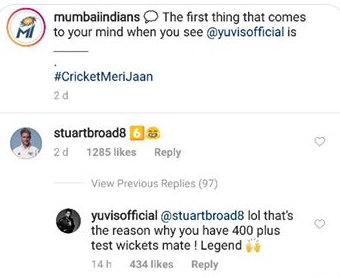 Yuvraj Singh replied to Stuart's throwback post, He replied that is the very same reason because of which he has more than 400 test wickets