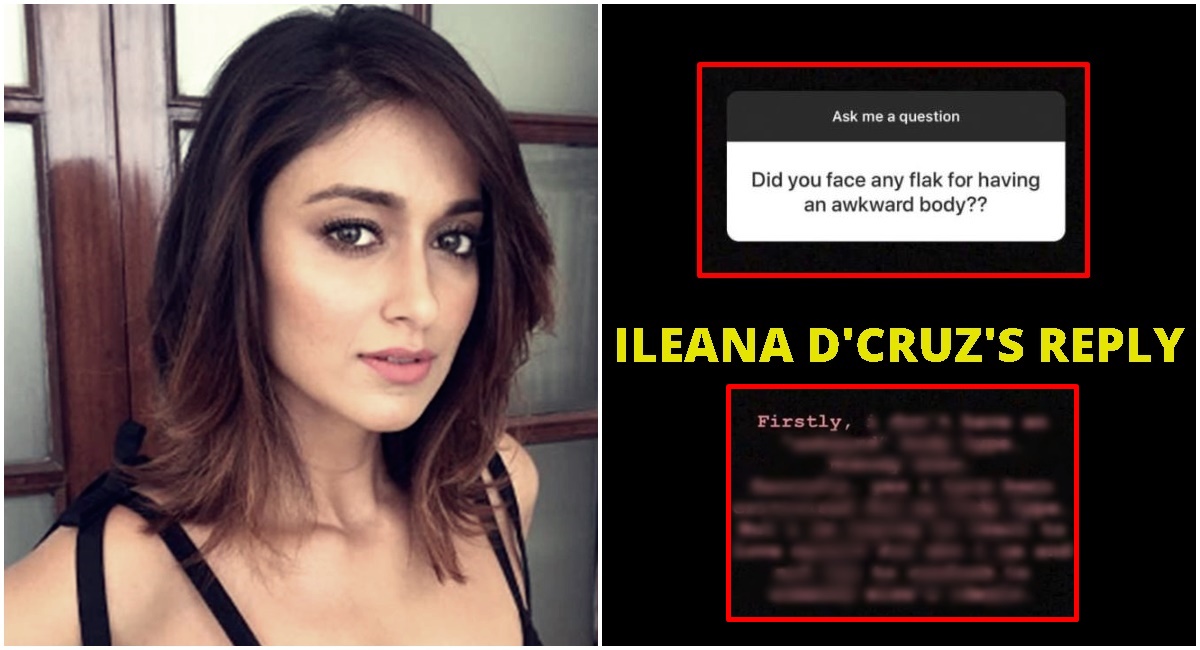 Social media is that platform who has given people the opportunity to express their thoughts and views. But some misuse this platform by their lewd and derogatory comments. Celebrities are the soft target for the netizens and every now and then they are trolled, mocked or slut-shamed on social media.
From Taapsee Pannu to Amisha Patel to Radhika Apte to Deepika Padukone, many actresses are body-shamed. Now, the 'Raid' actress has become the victim of trolls. We all know that Instagram has introduced a new feature "ask me anything". Not only common people, also celebrities are loving this feature and after Sonam Kapoor and Mira Rajput, Ileana D'Cruz also chose to answer questions of her followers.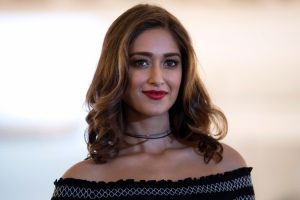 During the session, one Instagram user asked Ileana whether she has received criticism for having an awkward body.
Here is the question.
"Did you face any flak for having an awkward body??"
Ileana shut down with a perfect reply.
"Firstly, I don't have an "awkward" body type. Nobody does. Secondly, yes I have been criticised for my body type. But I am trying to learn to love myself for who I am and not try to conform to someone else's ideals."
Check this.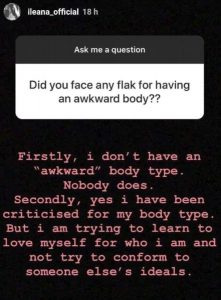 Ileana gave it back with a befitting reply. What do you think about the reply? Do let us in the section below.