Interview
I was apprehensive of this dark space, says Ranveer Singh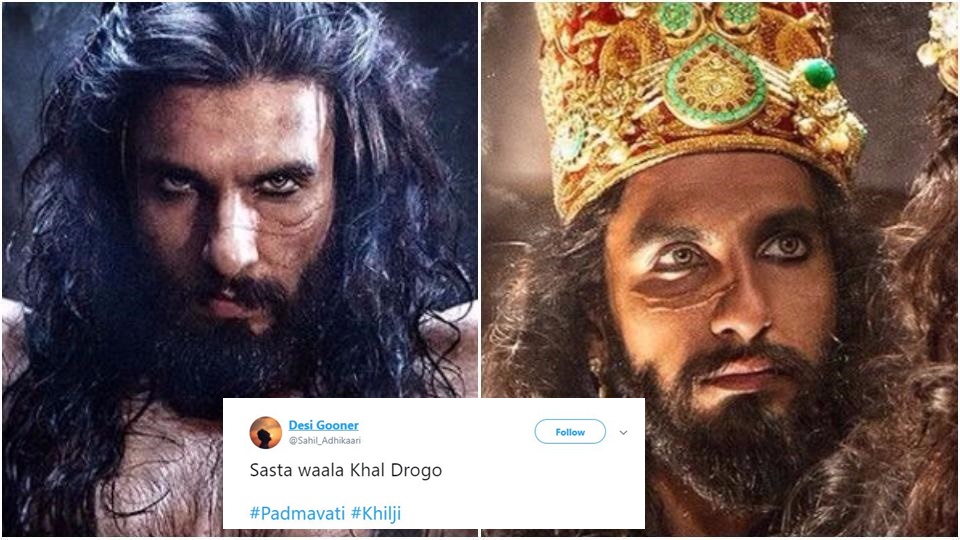 Ranveer Singh in his seven and half years of filmy career has done some challenging roles which have been widely appreciated by the critics and the audience. However, for the first time, Ranveer has moved over to the antagonist side. His role as Alauddin Khilji in the recently released film Padmaavat has surpassed everyone's expectations. Though this  role has got him all the attention, Ranveer confesses that he was earlier apprehensive taking up this role.
Did you enjoy playing Alauddin Khilji in Padmaavat?
In one word 'yes'. I thoroughly enjoyed playing this part. I like to do different stuff all the time. It's very exciting for me. I always wanted to play a negative character. So, I was like, why not play it with Mr. Bhansali? I wanted to play an antagonist who is the most evil ever. I was initially very apprehensive to take up the role. But Mr. Bhansali convinced me to explore this part and I can never say 'No' to him. I am glad I did this role. I enjoyed playing this part as it was very fulfilling.
Not that it was easy but because it was interesting and very challenging. I went through a lot playing it. Because of the way it was shot, it took a toil on me in many ways. But at the end of the day, I have come out a little bit more evolved in my craft and a little bit more mature as a person. I am very happy and fulfilled with the process. It taught me a lot about myself. It taught me that I can dig very deep and deliver under pressure.
Now that this kind of appreciation is pouring in for it and this has been the response of the viewing audience and people are saying a lot about the character, for me all this is 'sone pe suhaaga'. For me, the process is the prize and I always maintain that and geniunely believe in that. There is no greater gift for me- a kid who always had stars in his eyes and just wanted to be a Hindi film hero. Here, I get to be a Hindi film hero as well as villain.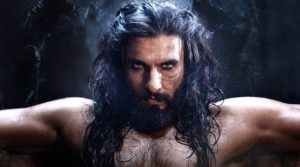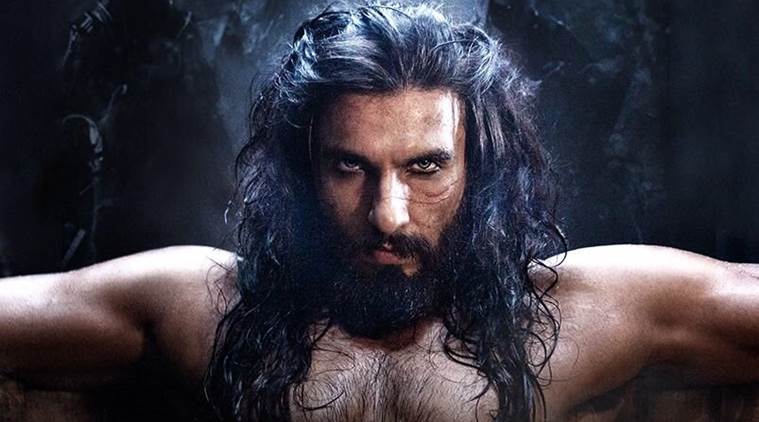 How did you add that touch of madness to your character?
All the eccentricities and idiocracies in this character were not there on paper. I added a lot to it by myself. But even more than me, Mr Bhansali added to it. We added layers and nuances and a lot of things to the written material that actually makes this character unique, fresh and exciting to watch, unpredictable, eccentric.
The film has been out for a few days now and a lot of people are actually pin-pointing memorable moments and everybody has a different one. For instance, the scene where Khilji throws perfume on a girl and rubs himself against her stood out for many. That was Mr. Bhansali's spontaneous idea. We were just freestyling with each other and enjoying exploring this character. The scene where Khilji threws away the lotus flower when Maharawal Ratan Rawal Singh arrives, that was my improvisation. (laughs)
I and Mr Bhansali kept feeding off each other and built scenes after scenes to create a very entertaining character with so many layers. At the end of the day when we added so much of juice, it became such a wholesome cinematic character. After wrapping up the shoot, many months later when I watched the film for the first time, I felt the emotion of the film. Of course, it helped that I had left it behind and started working on another film. I was moved to tears when I saw Padmaavat. I cried when the last act started. I was like, 'SLB has done it' and considered it as his victory after all that he has been through. He made an amazing film. I can't say that about all my films but this time, I really loved Padmaavat.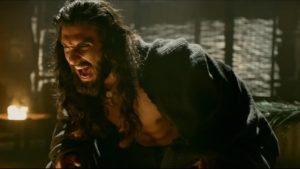 This is your third film with Mr. Bhansali and all three have been smash hits. Now with the benchmark that you have set with him, do you think somewhere other directors apparently may find it difficult to live up to the characterizations and commercial success?
Currently, I am working with Zoya Akhtar, Rohit Shetty and Kabir Khan, all of who are accomplished filmmakers themselves. Even of them have a unique cinematic language and are specialists in telling a certain kind of story in the same way that Mr. Bhansali is. He has his own style and Zoya has her own. I have worked with Rohit Shetty before and know that he too has a unique style of approach. I am sure the same stands true for Kabir Khan. They all are very secured individuals. I think on the contrary, they will be excited at the thought of what they could achieve with me and be looking forward to collaborating. They have seen the potential that Mr. Bhansali has unlocked in me.
At the same time, I genuinely believe that there is something very special between me and Bhansali Sir. I think we match on many levels. He and I, both are extremists and are attracted and alluded to heighten emotion. I make high-risk choices as an actor. He makes very high-risk choices in the scene. That's another place where we match. We have a great synergy. Adi Sir (Aditya Chopra) after watching Padmaavat told me that you and Bhansali are magic together. There's something very special in that collaboration and we have seen that throughout history, a filmmaker finds a certain actor and then they go on to create a vast legacy of work together. I believe the same thing about Sir and me. I understand and value all for what he has done to my career. He has given me my biggest hits and more than that and above all, he has shaped me with the artist that I am today. The most amount that I have learnt about this craft is from him. He is absolutely precious and invaluable to me.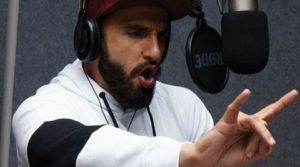 In the film, Khilji is an absolutely evil and has no good bones in his body. When you act somebody like this, how do you build respect for that character so that it resonates?
It wasn't difficult for me because I imagined there to be a great honesty in every decision that he took. If I have to speak in the third person and judge him as 
Ranveer
's moral compass, I think he's quite a bad person. He's detested and despitable. But when I play Alauddin and get into that mind space, I am 100% convinced that everything that he is doing is right. I am convinced that I rule over the world and everything that Almighty has created is below me. My character is a narcissist, megalomaniac and I convince myself of that reality. And then, every action and decision and everything that I do is with honesty. At the very least, you can accept his honesty to his beliefs. If he believes that he is honest in that belief which at some level is worthy of respect.
Having said that, a lot of people are not looking at certain aspect of Alauddin Khilji. Most of us are talking about the villainy of the character but he was also a great statesman, a great strategist, very astute and shrewd, has a sense of humour, a patron of arts and a very effective ruler. Of course, Padmaavat wasn't his life story essentially. This was a small chapter in his life. He is extremely intelligent and a great fighter. There are so many obvious cues that a lot of people who are critiquing the character are missing out. So, it wasn't very difficult to build respect for this character. Yes, if I had to pass a judgment I don't think he's a good guy and you don't respect the sh*t that he did.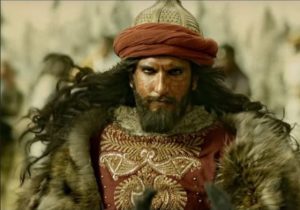 Were you apprehensive about taking up such a character?
I was very apprehensive and I will tell you why. The apprehension was born basically out of the fact that when I read the script, I realized that if I have to play this character, I will have to visit some very dark places in my own life experiences and consciousness. There was a possibility and scope for me to lose my sanity. I wasn't prepared and didn't want to do it at that point. I was in a very happy space and didn't want to dwell in so much negativity.
In my prep process, I do a lot of stuff in those three-four weeks. When I was prepping for my character, I was studying subjects like various acts of oppression in history, genocide, mass-killings and the life of tyrannical rulers throughout history and what they perpetuated and watching certain things. I had to convince myself somehow that such people exist and such things happen in the world. One is almost scared to go to that depths of the rabbit hole.
I was apprehensive of this dark space. Knowing myself, I knew I would be going to the depths of it. But Mr. Bhansali somehow managed to convince me and I really couldn't say a 'No' to him.
While you played the antagonist, a lot of comparisons are being made between you and Shahrukh Khan who did a couple of anti-hero roles in the beginning of his career. Not many actors have tried to tap into that zone. How do you react to these comparisons and your contemporaries not exploring that particular space?
I cannot hold my contemporaries for not exploring a part like this. It always a function of what's being offered to you. I am sure one of them would perhaps be pretty excited to play Khilji if it was offered to him. But, it was offered to me and I did it.
I have been acting in films for about seven and a half years and from my very first film, people have been drawing comparisons with Shahrukh Khan. I don't think there's any basis for it. He is a living legend. You can't even take my name in the same breath as him. He has achieved and contributed to the Hindi cinema so much. He is a game-changer in so many ways. Like I always say even if I achieve an aota of his achievements, I will consider that to be genuine achievement. That said, every actor is unique and every star's journey is unique. Everybody's life experience and circumstances are different. With each person being so unique, I don't think it's fair to especially compare artists.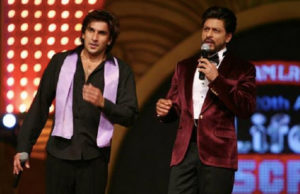 A lot of times, your co-star Shahid Kapoor mentioned that he always felt like the 'odd one' out. He has been constantly talking about that part. What do you have to say on that?
To be honest, I did my best to welcome him and did whatever I could do to be a supportive co-actor. But I think it's got to do with the genre as well. Padmaavat is his first costume drama. So, a costume drama has its own set of unique challenges which I faced during Bajirao Mastani and it takes some time to get adapted to it. I think he is reacting to that.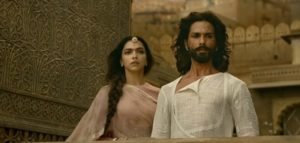 How much of the character hangover is still left with you now that you are shooting for another film?
I had poured myself so much into this character and those last 47 days were so difficult on me that I was waiting for a wrap to be called on my part. I let Khilji go immediately. For the first time, I let a character go immediately that he didn't even stay with me overnight. I had conditioned myself like that because it was such a tunnel. I was building myself up to the point where I didn't have to do this anymore. The minute they called a 'wrap' and we cut the cake and rejoiced, I was never Alauddin for a second after that. I can say that for my other characters. It always takes time.
But during and between shoot days, there used to be a hangover of Khilji. Like till 
4-5 am
 in the morning, I was still reeling from what I had done. Even when I was at ease or chilling, I couldn't hit those waves of thoughts which would suddenly come up. It was damn hard to just snap out of it. I always had a character hangover between shoot shifts. To the point where I thought I was losing myself to this character. That was very scary for me.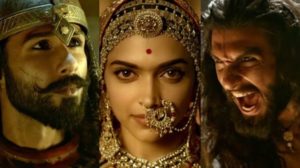 In order to make a film which is based on facts and history, is it okay to take cinematic liberties to the extent that the facts get a bit distorted considering you spoke about doing research for your character?
This is completely the prerogative of Mr. Bhansali. This question has to be posed to the filmmaker and not the actor because, for me, I only go by the script given by my writer, director, and the producer. For me, all my information and cues come from there.
Whatever historical research that I did as a research is just bonus. In theatre, I learned that everything that you know to play the character is between the covers. There is something called text analysis where you are just sitting with the material and pointing out everything where all your cues lie. My script is almost like my textbook or Bible when I play a character.