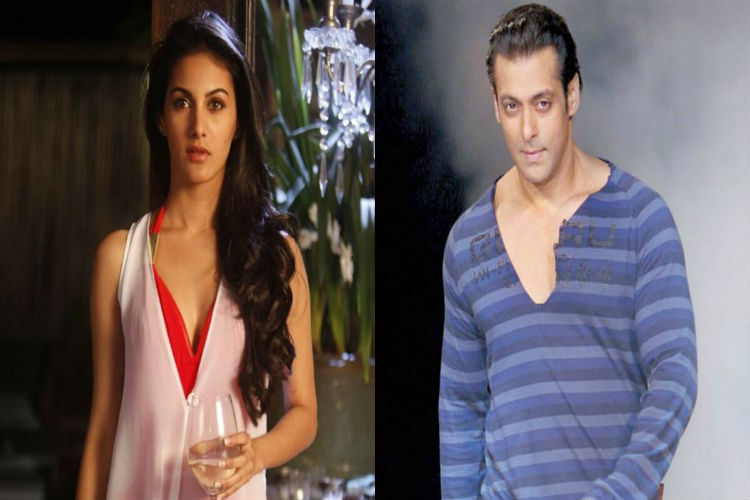 The 'Mr. X' actress Amyra Dastur talks about her inspiration and her busy schedule after making her debut. She talks about her family background also which you all would like to know.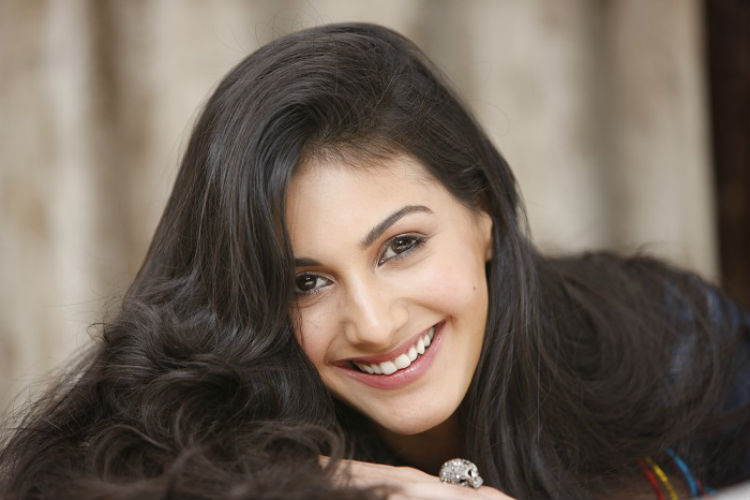 After Mr. X, you've been away from cinema. So, what are you upto nowadays?
I am actually currently working on a Bollywood project called 'Ticket To Bollywood'. It is a fun, romantic and musical and that's the only reason I am doing it because my other movies are like kind of serious. I am working on a few South projects as well. I am pretty sure, you guys are going to see a lot of me in 2016.
How is Tollywood treating you? How different is it from Bollywood? Is it very difficult to memorize the lines?
Well, both the industries are similar in many ways apart from the languages. Being a North Indian girl, born and brought up in Mumbai, the language was very hard for me in the beginning. Now I have kind of learnt how to do it. I torture one poor lady and I make her enunciate each and every word then, I am gonna be speaking the next day and I write down it in Hindi and then memorize it.
From Issaq to Mr. X, how your journey has been? It must be amazing!
Yes, it has been really amazing. It has been kind of bumpy as well. I mean not always good. There are a few bad parts also, but the good part is I've always dreamed of becoming an actor all my life. I don't have any background when it comes to acting. I've never studied acting. I don't have a Godfather from the industry, so standing here, being here today, having you interviewing me is my dream come true. It's like I am standing on my feet on my own and I am making it in this cut through world. It's been hard, I have struggled and now I am just like ready for more success.
 So, Emraan Hashmi is like a different brand in Bollywood. How was working with him?
As I always say, he is a Gem. He has got a very delight as a person. He has got a very bitchy sarcastic sense of humour which I really loved about him. You know, getting to work with someone like Emraan Hashmi and seeing the kind of person is really awesome because he is a very down to earth person. Although, he doesn't have to be. At the end of the day, he is one of the biggest stars in India but he doesn't behave like one and that's something, I think most of us need to learn especially new comers. I learned a lot from him.
Do you think new comers of Bollywood are way different from the stars who were already there in 90's?
I think every generation is different. We all will bring something new to the taste. I feel like atleast our generation will be more open to things and I think we are very competitive. You see, earlier, there were only a handful of stars, but now we see a lot of people being launched every year. So the competition has become a cut-throat, either you behave, do your work properly and go home or you get thrown out.
But it is a healthy competition, right?
It is, yes, but it depends on how you take it, like a lot of young kids are getting into the wrong crap, getting addicted to drugs and alcohol. And I think you need to be able to keep your personal & professional life very separate in this industry at least. Like I said, do your work and go home.
So, what is your upcoming movie 'Ticket To Bollywood' all about?
It's a romantic musical. It has got amazing songs. Honestly, I did this movie for its songs only. I am actually going to be dancing in the movie and when I say dancing, I mean DANCING. There is a full on punjabi number, there is a number for girls called 'Bewdi' so that all the girls can have some fun. And you are going to see me dancing on an item song also.
You are going to see a different and fun Amyra in the movie.
Every youngster of India, especially Mumbai, has an inspiration from a Bollywood actor. Do you have any inspiration in Bollywood?
I am really inspired by Priyanka Chopra and Kangana Ranaut. Kangana's background story really inspires me that she left everything in a very young age and came here and made it. Because I feel like that even I don't have any support when it comes to filmy background and if she can make it, so can I. it really gives hope.
And Priyanka because of her versatility. Now she is doing Quantico and I think its a huge achievement especially from a woman in this industry to reach heights. She is going to be the most famous Bollywood actor in India.
Have you been following Quantico?
No, but I want to start it. I've heard that it is supposed to be fantastic. I wish all the best to her.
Any celebrity crushes?
Not really. I don't have any crushes in Bollywood. That's very weird. I have thought of myself being with someone outside the industry, never really in the industry.
Let's put it in a different manner then, any actor you dream to work with?
From our generation, I would like to work with Ranbir Kapoor or even Varun Dhawan. I saw Badlapur and he has done some great work there. And from the other generation, I am A HUGE fan of Salman Khan. Although, I am a fan of all three Khans (Salman, ShahRukh And Aamir).
Any particular director you want to work with?
Sanjay Leela Bhansali. I am A Huge fan of Bhansali. So he is my dream director.
 Your fans would like to know how do you spend your free time?
Honestly, I get to sleep a lot. I love sleeping. When I am working, I get only 4 to 5 hours of sleep, but otherwise my most of the time goes sleeping. And also I am a huge TV show person. I have been watching almost every TV show. I am crazy when it comes to TV shows more than movies.
Any message for your fans….
We all are under a lot of pressure like getting jobs, getting married and all. I feel like we forget to breathe. So all I want to say is remember, its the time to have fun so just enjoy the life because at the end of the day we only live once. Make sure, whatever you do, you are happy with that.
[youtube