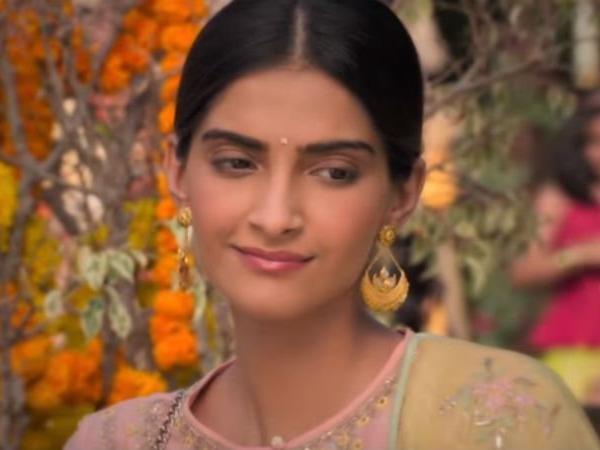 Sonam Kapoor and Anil Kapoor are one of the most adorable father daughter duo Bollywood has! From being absolutely traditional to being absolutely cool, this duo shows the modern father-daughter relationship in every aspect! Well, on the Jhakkas actor, Anil Kapoor's birthday, the father daughter duo had released the poster of the movie they are working in, Ek Ladki Ko Dekha Toh Aisa Laga! And now, the trailer of the movie is out and we must say that this father daughter duo deserves all the attention! Sonam Kapoor's love story is here to truly leave an impact on you! Here's revealing to you the lady playing Sonam Kapoor's Love Interest in the movie!
Starring Sonam Kapoor, Anil Kapoor, Rajkummar Rao and Juhi Chawla, the trailer that has just hit the web is so heart-warming that it not only promises to bring back the old world charm of romance. It starts with Sonam dreaming about her own fairytale love story and how even she'll fall in love with someone who will sweep her off her feet one day. But then comes a point of time where her family misunderstands her 'friendship' with Rajkummar Rao as 'love' and decide upon getting the two married. That's when Sonam Kapoor's revelation comes into picture. She reveals about her preference in love, leaving her father in a state of shock as he looks down upon her and says, 'I didn't expect this from you'. However, during this emotional encounter, Sonam too doesn't hesitate from giving it back to her dad saying, 'Even I didn't expect this from you'.  Why did her father get upset on hearing her preference in love? Is it a story of an inter-caste love story or does it go beyond that?
The girl playing Sonam Kapoor's Love Interest is Regina Cassandra. Regina has done several films in the Telegu, Tamil and Kannada film industry and was last seen in the movie Party. She will be making her Hindi film debut with Ek ladki Ko Dekha Toh Aisa Laga.
Stay tuned for more updates!