Interview
Hard work and dedication pays off: Rajeev Khandelwal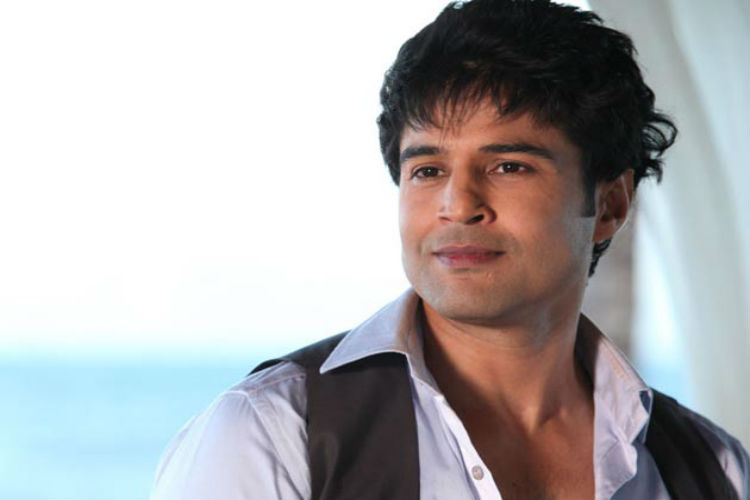 Television actors are rarely accepted on the silver screen by the audiences. A handful of actors have done a successful transition from television to movies, Rajeev Khandelwal is undoubtedly one of the successful T.V. artists who went on to play lead in movies.
We went to meet the actor on the sets of his upcoming show 'Reporters' which will be aired on an entertainment channel. Here's what the actor has to say about his career graph in a free-wheeling chat.
After successful transition from television to Bollywood, why again television?
As an actor I feel I should be continuously working. It doesn't bother me for which medium I work, the most important thing for me is satisfaction. I work for happiness and my fans, nothing else I expect in life.
Do you feel you'll be again accepted by the audiences as a television actor?
I did my best for this show and have put all the efforts and energy playing my character in it. I believe audience would love to see me again on television. Even when I was busy doing movies, I hosted 'Sach Ka Saamna' and it was well received by the viewers.
Does the failure of this format show on television panic you?
As far as my career decisions are concerned, nothing panics me. We got the best and one of the most hard working team. I have started my acting career through television, doing different format shows gives me more hope and confidence. Whether this show will do well or not is yet to see, but I'm not the one who worries thinking about the fate.
Are you happy with the way your career shaped in Bollywood?
Not just happy, I'm very happy with the kind of movies I have done. Aamir, Soundtrack, Shaitan and Table No.21, these all were critically acclaimed and financially successful movies. Ups and downs are obviously part of an actor's career, but that makes me feel alive and strive hard for more success. Never to forget, hard work and dedication pays off.
Can we again see you on silver screen?
Of course yes. I'm working on two movies. If I do a television show doesn't mean I'm not doing movies anymore. It's just that I love facing camera and want to work round the clock.
Which are those two movies?
(Laughs) I wish if I could divulge the details, but unfortunately I'm not allowed to speak about them at this stage. Try searching on Google, I'm sure you will find something there (smiles).
What's the best decision of your career so far?
Though I don't regret about something I have decided, I must say doing Shaitan and Table No.21 were the best decisions I've made in my career so far.
After talking to team Filmymantra, the actor rushed to face the camera as he was ready to give the shot. We must say, the 'Aamir' actor was looking fitter and better in his new avatar.