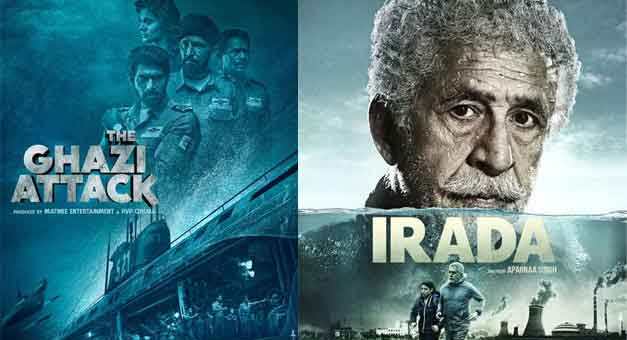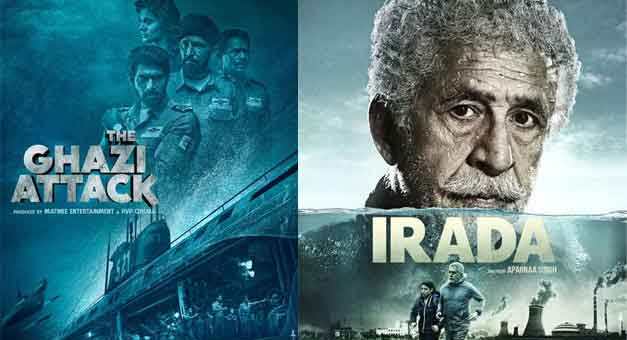 The Ghazi Attack was the depiction of underwater battle between India and Pakistan set in the 1971 era. The film had a very interesting back drop of navy fights and under water battle between the two arch rivals in an attempt to unfold a chapter in Indian history. On the other hand, Irada was an eye opening account of the problem of eco contamination in Punjab. Sans a big star cast, Irada attracted a below average number of audiences owing to low publicity. More number of screens are taken by The Ghazi Attack.
The Ghazi Attack scored over the other two releases Running Shaadi and Irada. It made a total first day collection of 16.87 crore at the box office. The occupancy rates in the theatres were as high as 85 %. The response of the audience was high and reportedly the word of mouth is also very positive. Thanks to the positive reviews about the movie streaming in on the internet since last evening, The Ghazi Attack had a good opening. The trailers were indeed quite intriguing. The turnout in the big cities like Mumbai, Pune and Bangalore was above average with recorded occupancy of about 79%. As expected the major turn out came from Delhi which has high student population.
Irada, not being a commercial masala movie, made news only for the subject. The fictionalizing of the topic of eco contamination by industrialists in Punjab is alarming and noteworthy. But owing to low publicity, the film failed to attract audience. It ended the first day collection figures at 7.65 crore in the country.