Reviews
Running Shaadi Movie Review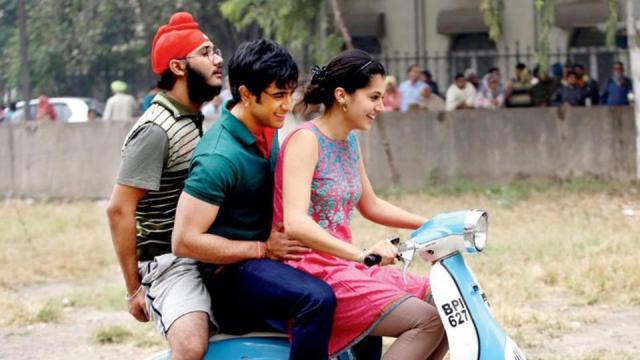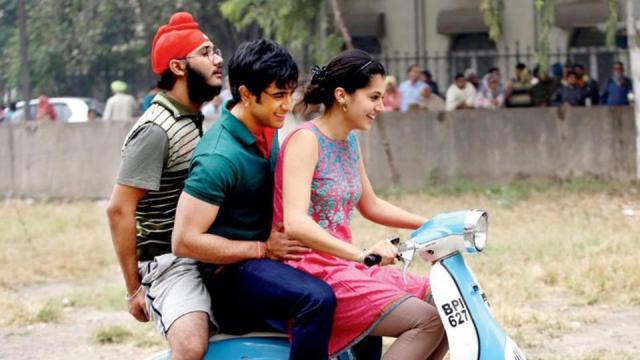 Running Shaadi Review :
Amit Sadh and Taapsee Pannu play the lead in this atypical romance comedy which will keep you engrossed till the end. With a plot that is completely novel there is ample of Punjabi Tadka to get the audience interested. Running Shaadi was previously named RunningShaadi.com. The name change happened after a matrimonial site objected to it.
Running Shaadi Plot :
The plot revolves around three youngsters in Amritsar. Taapsee plays a resident Nimmi while Amit plays a migrant from Bihar named Ram Bharose. Arsh Bajwa, the third actor has a significant role as the friend who assists Bharose in all his choices and tasks. Bharose has lost his job and is struggling to keep his foothold in this city when he is struck with a money churning idea. It is to start a matrimonial site which helps couple elope and get married. Bharose , along with his friend follows this idea to make it a success and Nimmi lends them a helping hand initially in ignorance. Later, as the audience may expect, the story progresses to let the three revel in their successful elopement projects. Seeing their business turning out fine, the three are advertise themselves. What follows is their being tracked down by the families of the couples they had helped to elope. That is not where the complexities end. The twisted plot brings many more ways in which the trio is screwed up. And it is no surprise that amidst these complications, there are sparks of romance flying between the Nimmi and Bharose.
Taapsee Pannu has once again brought her charming presence to the silver screen. She looks every bit a Punjabi girl with perfect delivery of Punjabi dialogues. Her acting has only improved from the time we saw her last. Amit Sadh fits the character well but struggles bit with his Bihari accent. Arsh Bajwa is good and funny. Other actors have also rendered good support to the story. Music by Anupam Roy, Abhishekh, Akshay and Zeb is very peppy and foot tapping. The Punjabi feel to the whole music is exciting. Of the songs, Dimpi De Naal Bhaage Bunty is the most interesting one.
Director Amit Roy had a simple script to direct but unfortunately the real story telling art is not getting across in the film. The only fault with the film is it's not having a powerful subject to portray on screen. The Running Shaadi clearly lacks strength in subject. Despite best efforts by actors, director and the writer there is nothing about the film that will stand out. Of course it is a feel good movie but it lacks the entertainment quotient that will keep it in the competition with other films. There is nothing that will attract audience to it except the lead pair of Taapsee and Amit Sadh who've got a hot chemistry.
Ratings : ***