Reviews
Irada Movie Review : Enjoy The Powerful Performances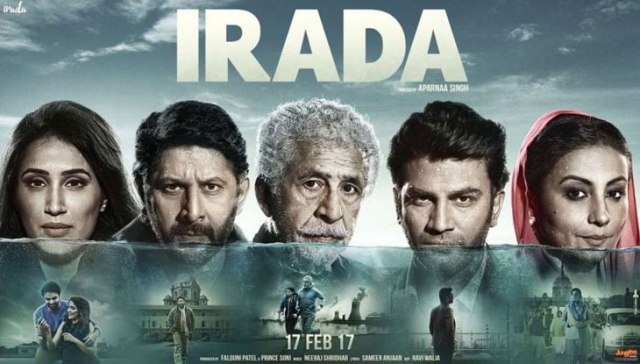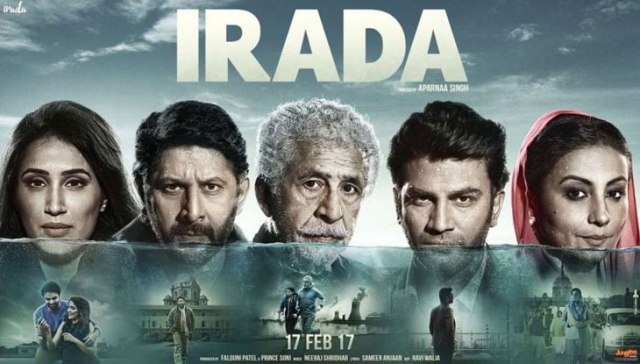 Irada Movie Review :
Irada begins with an interesting plot of CM Ramandeep Braitch, played by Divya Dutta, bringing Arshad Warsi , the officer to close a bomb blast case without investigation. What Arshad investigates is why the case is asked to be closed. That itself is the plot that leads to many revelations. The investigation leads him to Sagarika Ghatge whom he befriends in order to unearth some juicy information as he himself puts it. But the task is not so easy. There is a social activist who has to bear the brunt of each of his good actions. There is a father who is still waiting for punishment to the authorities responsible for his daughter's death. He has the art to tell truth under the veneer of poetry. Sharad Kelkar is a business tycoon who feeds poison to the people to make his business flourish.
The eco contamination by the industrialist Paddy leaves many dead and this leads to a revenge culminating in a factory blast. After one year, the case brings inspector Arjun Mishra to Punjab and the plot takes off from there. It is a city that feeds on poison. The chemicals from industries are leaving living beings dead under the guise of ignorance.
Irada is an effort to unearth the brutal chaotic life that breathes under the carpet of treachery in Punjab. With ministers and officials coming together to let unjust practices thrive, the revelations come only after the people are unmasked.
Weaving the story into a fictional tale by Aparnaa Singh is commendable. The script aptly drives the plot home and there is resolution of the chaos but with a story like this, you know that the intention was not to produce an entertaining film but to disclose many things that were well covered up previously. No doubt the facts and the theme will definitely astonish the audience. But it is also the ugly truth that the film only shows you glimpse of the real scene.
The makers have tried to mix politics, morality and relationships and it is done deftly. There is not too much action but the battle of minds is intriguing. You acknowledge the fact that it is human mind itself that is destroying the natural wealth around us today.
Irada Review Last Words :
The movie is grossing not only for the subject but also for the performances. The array of actors that the makers have roped in are apt and fit the roles very well. Naseeruddin Shah as the mourning father is touching. Divya Dutta is every bit the crafty CM while Arshad Warsi is extremely natural and subtle when it is most needed. With Sagarika Ghatge playing a journalist, there is a real impact in the role. Sharad Kelkar is indeed powerful as the crafty businessman. Nikhil Pandey in the role of a social activist stands out.