News & Gossip
Funniest Posters For Indian Political Campaign That Will Make You ROFL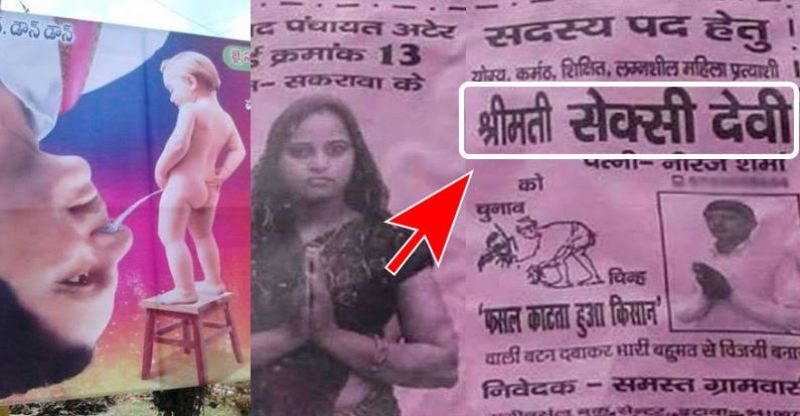 India is regarded as the greatest democracy in the world. Politics in the country is nothing sort of a full-on entertainment. There are several political parties displaying the diverse areas and culture of every state. Political parties fighting with each other in order to make their presence felt and gain more seats have become normal things in the country.
Political campaigns are very extensive and vast. Each and every party design their campaigns in a different and innovative way. Putting up huge banners and posters for the promotion of the parties or the candidates is one common step that every party follows. Most of the time, posters just show off their candidates appealing for votes.
However, sometimes in order to make it innovative, some political parties go overboard so much so that they make a fool of themselves. Today, we are going to talk about the funniest posters that are seriously funny. We can guarantee that you won't be able to control your laughter once you see these pictures.
1. A New Low: Kid Pissing in the nose of a politician
2. The name of the female candidate is more than enough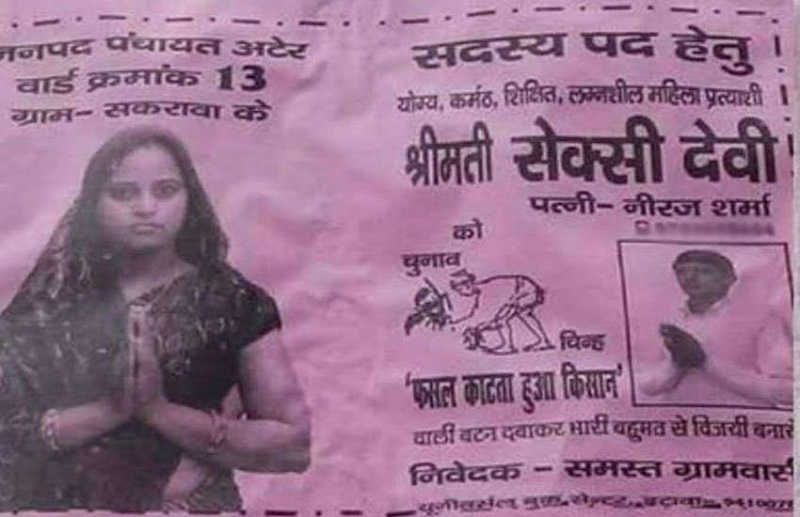 3. Is this a Valentine poster?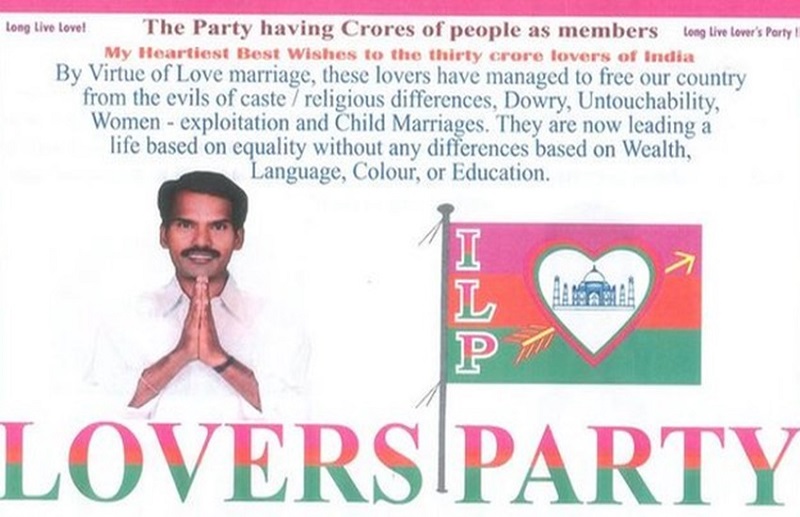 4. Terming election as 2nd Mahabarath War, the spelling of Corruption is also wrong.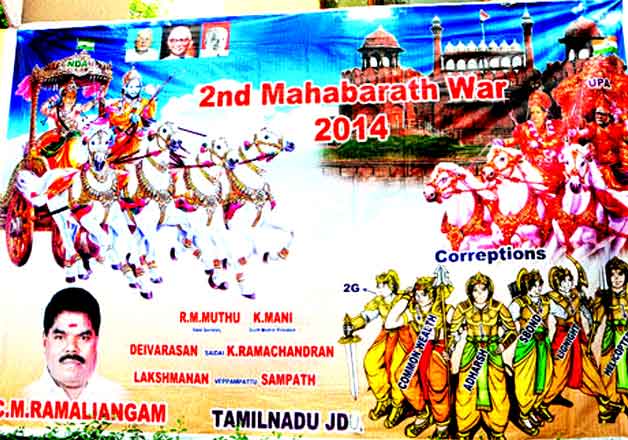 5. What's going on here, really?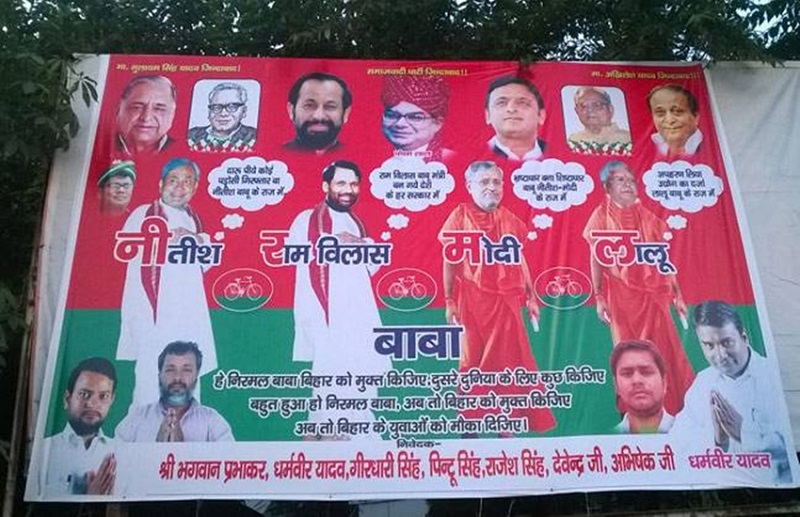 6. Overload of creativity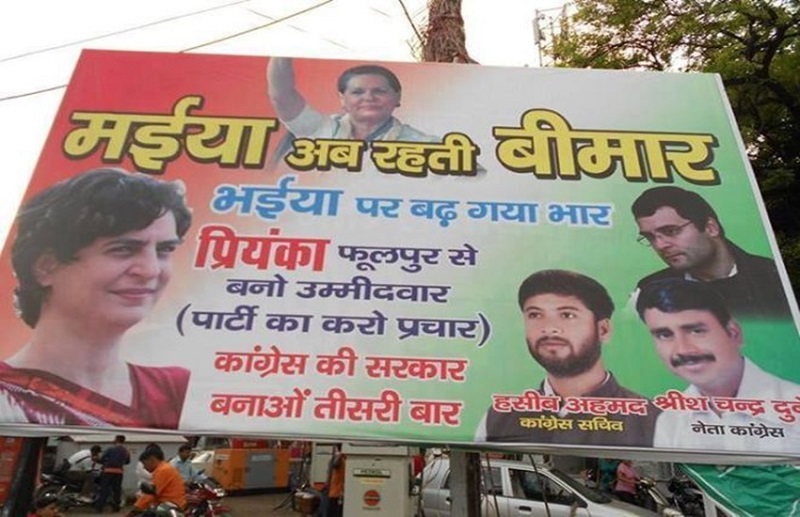 7. Happy Birthday Donald Trump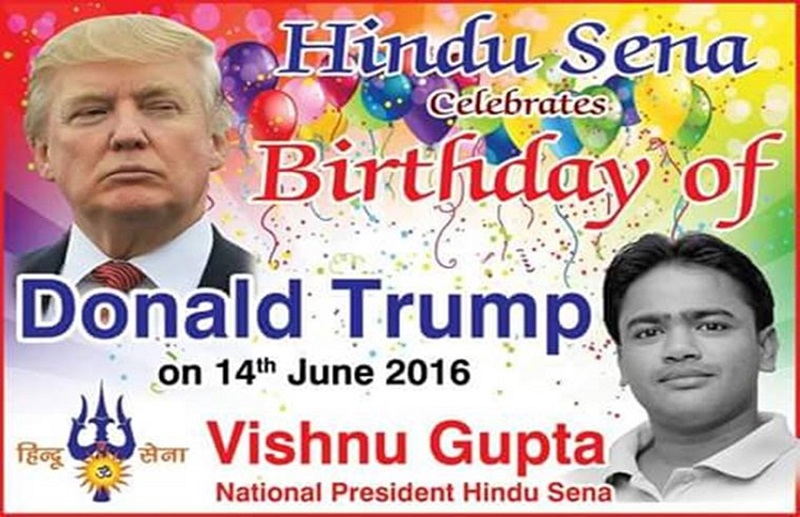 8. What are they talking about?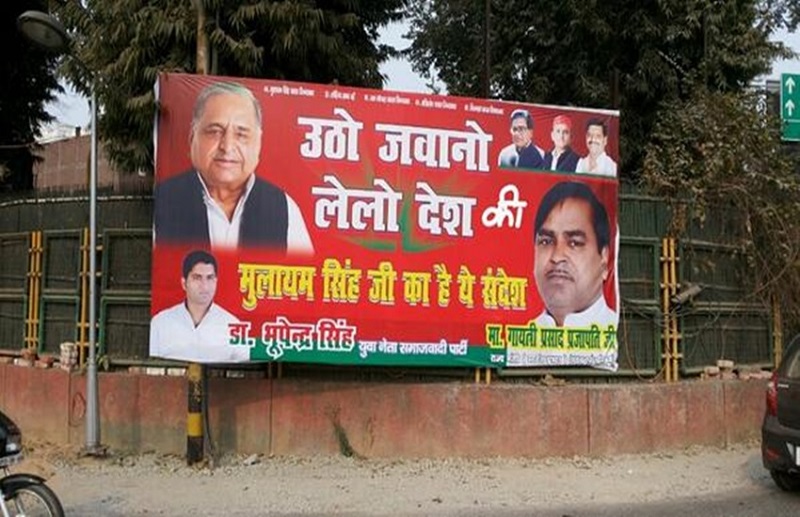 9. Is this how politician ask for votes?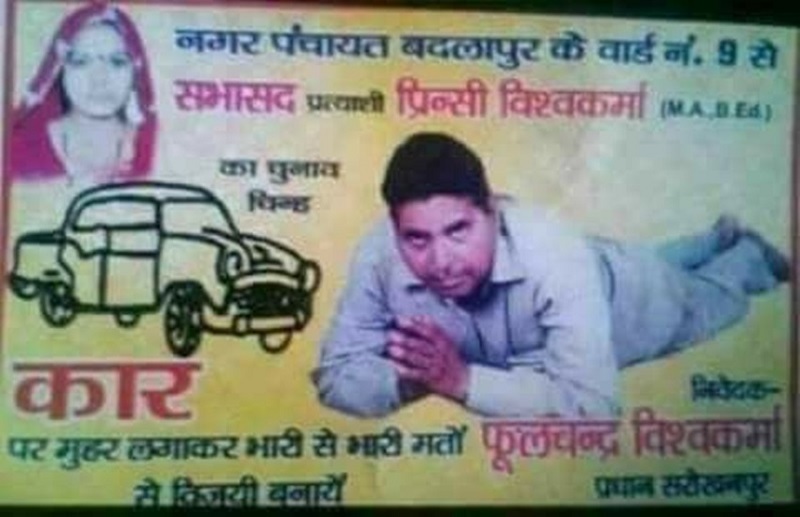 10. The power of Photoshop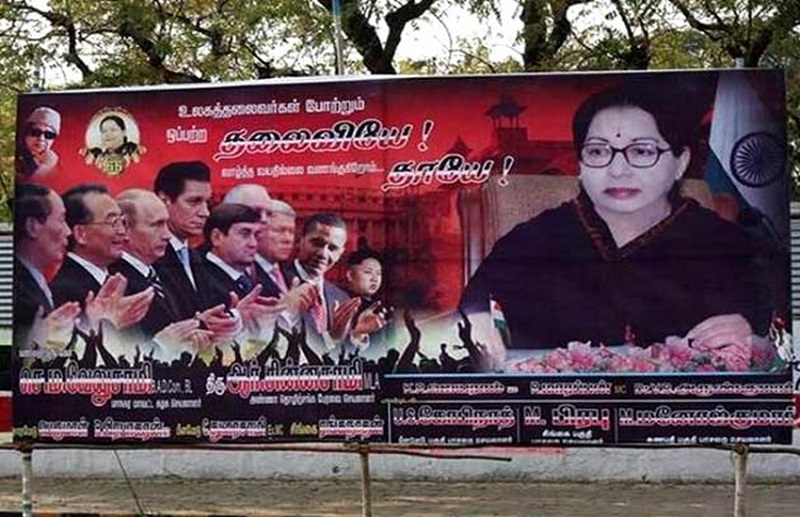 11. Garibon Ka Salman Khan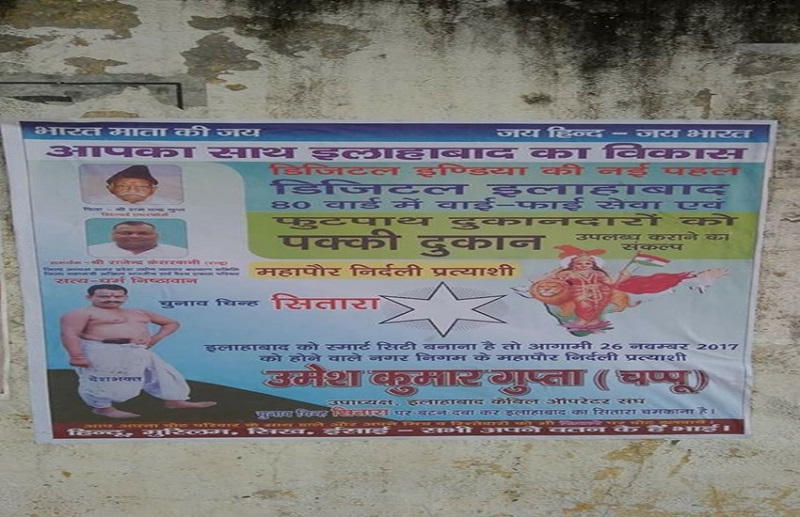 That's hilarious, don't you think so?