News & Gossip
From A Disabled Child To One Of The Most Successful Actors- Hrithik Roshan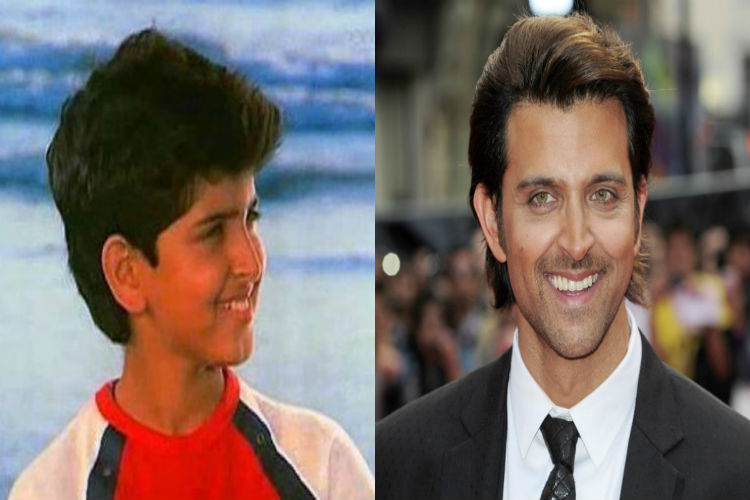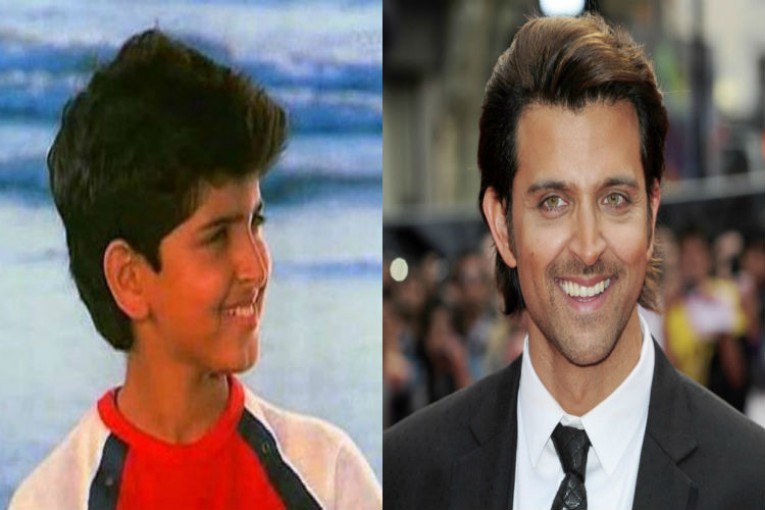 From A Disabled Child To One Of The Most Successful Actors- Hrithik Roshan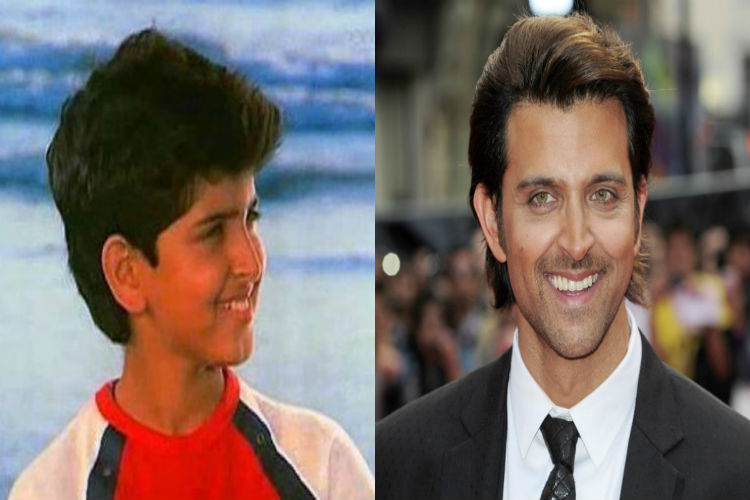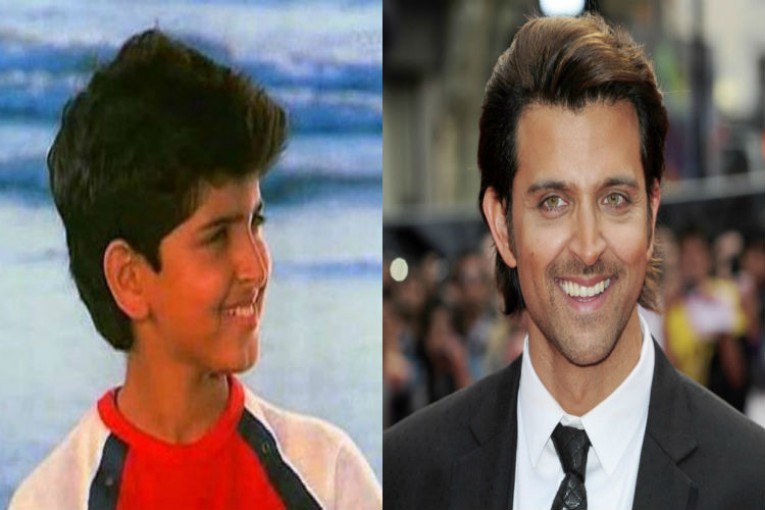 A six year old kid dancing spontaneously, on screen, without even knowing that he's being filmed. That's how he was first seen on the big screen, in Asha (1980) by Rakesh Om Prakash Mehra. That little boy, today, has grown up as one of the most successful actors of the Indian Film Industry. Yes, that's none other than Bollywood's favorite Hrithik Roshan. The actor to have gifted us super hits like Kaho Na Pyaar Hai, Koi Mil Gaya, Krrish, Kabhi Khushi Kabhi Gham, Dhoom 3, Lakshya, Jodha Akbar and so many more to name. Hrithik debuted with "Kaho Na Pyar Hai" in 2000 which got him the Filmfare Award for Best Actor & Best Male Debutant; and the rest is history.
A star, an actor who has stolen million hearts, a fabulous dancer; that's how you know Hrithik Roshan today. But! This very person throughout his entire childhood has faced a major obstacle which is sure to make most of us to give up.
Being born to filmmaker Rakesh Roshan, Hrithik was always attracted to the art and craft of filmmaking. He has assisted his father in quite a few films including Khel, Koyal, Karan Arjun. Though he gradually developed first hand knowledge on scripting, camera works, story development and more, from the bottom of his heart, he always wanted to be an actor. But little did he know, that the fate had decorated for him a path full of thorns. How he overcame all of them, itself is a story more filmy than a Bollywood film.
Born into a rich and reputed family, Hrithik never had the lack of wealth and/or opportunities. But what he lacked may appear as life's greatest curse. We usually perceive this impression that star kids are always "gifted" with success, rather than having to earn it. But well, things do go wrong with them too. A rich family and influencing father weren't helping him much. He had such serious stammering problems that he couldn't almost speak and his confidence was on a gradual downfall. How he fought back and climbed up the ladder of success will inspire many.
"Everything seems normal until you start speaking, you get stuck and you don't know why? Right from your toes to the ends of your hair strands, you're in complete shock. Your heart palpitates, you don't understand and you are aware of people looking at you. You can compare it to hell." – This is how Hrithik puts across how he felt during those days. The problem was identified when he was only six year old and his school friends would often make fun of him. That was painful and embarrassing at the same time; so much that he would often bunk schools and fall sick/hurt himself intentionally just to avoid classes and oral examinations.
Hrithik, for a long time, had major problem in even expressing his regular needs. It might give you goose bumps to know that once he had to practice for 36 long hours just to be able to tell his cook clearly what he wanted to eat. Once he was invited for a show in Dubai and he still found speaking difficult, unlike now. "I love you Dubai", he wanted to say. But he was unable to speak "Dubai". He would need more and more practice for that. If he shouted "Dubai" inside his room, people from outside would hear him. Such was his dedication that he locked himself inside the cupboard and kept shouting "Dubai" until it was just perfect.
"Throughout my school life, I was bullied; specially in the lower classes. But my friends were kids too. You can't blame children. Going to school started seeming like a punishment to me," he stated.
Hrithik was utmost devoted to resolve this problem. With maximum concentration, he would pronounce each and every alphabet in a different manner. He would stand in front of the mirror, look at himself and speak. He still practices that for a long time a day. "I am a star because of the problems I've faced. It's those difficulties that have made me what I am today. If you're suffering from any kind of handicap, know that god is preparing you for something. Never give up." Confidence pours in from each word he speaks, and probably it is this confidence which has earned him the height today.
Just when Hrithik turned 21 and started gaining confidence on himself, he was diagnosed with scoliosis. That's a defect of physical posture where the spine can't stand straight. 99 out of 100 people, with such a difficult issue in health, wouldn't even imagine of choosing a profession like acting where you stand for hours, act shots after shots, walk, run, travel, fight and dance. But this was Hrithik Roshan and giving up wasn't in his gene.
"The doctors suggested that I should drop the plans of becoming an actor. They didn't know how would I handle so much of physical sprain with such a problem in my spine. But I knew only acting was my thing. I knew if I died, I would at least die trying what I wanted to do. Life is one and one can't simply give it up," he said.
Hrithik, probably is one of the very few actors in Bollywood who were never blemished with any major controversies. Always known as a devoted artist and a down to earth human being, Hrithik has involved himself with various charitable deeds, including helping children with speech defects, and contributing to those in financial needs.
How about falling in love with Sussanne? "Sussanne was the only woman who never considered my speech problems a lacking in me. She would never make me feel uncomfortable about it and would understand and try to help. I never found it in any other woman." – This is how he expresses his gratitude to Sussanne for understanding him. Hrithik and Sussanne got married after four years of a relationship. After 13 years of a happy togetherness, last year they decided to separate. Hrithik, still is a caring dad to his two sons and loves them to death. The dad-son affection is known to all of us.
"If Hrithik tells me today that he wants to become the Prime Minister of India ten years later, I won't be surprised. If he has determined to do something, he'll do it anyhow. That's the degree of his determination."-Hrithik's close friend actor Kunal Kapoor had once stated. Needless to say how true it is.
Hrithik now owns a brand titled "HRX"; a brand for men, aiming to "push them to the extreme". Again, Hrithik's aggression towards achieving the impossible is clear from his brand's caption itself. HRX produces products related to men's fitness. Hrithik, being a fitness freak himself, takes fitness very seriously and considers physical fitness an absolute must for an individual's well being. The undying spirit that he carries is being fostered through his brand as well, now.
There are so many factors that a star is concerned about. We often don't find a public figure coming out and talking about his hardships in life. But Hrithik Roshan indeed is a bright exception. He's surely an inspiration for so many of us, suffering from so many problems and wanting to quit. Hrithik could be a perfect example of where determination and hard work could take you. This is more than sufficient a reason why one should look up to Hrithik as a perfect role model. We take a bow to this personality and wish many more success to come his way.