News & Gossip
First-Time Traveler Went Inside The X-Ray Machine At Airport, Netizens Can ' t Stop Laughing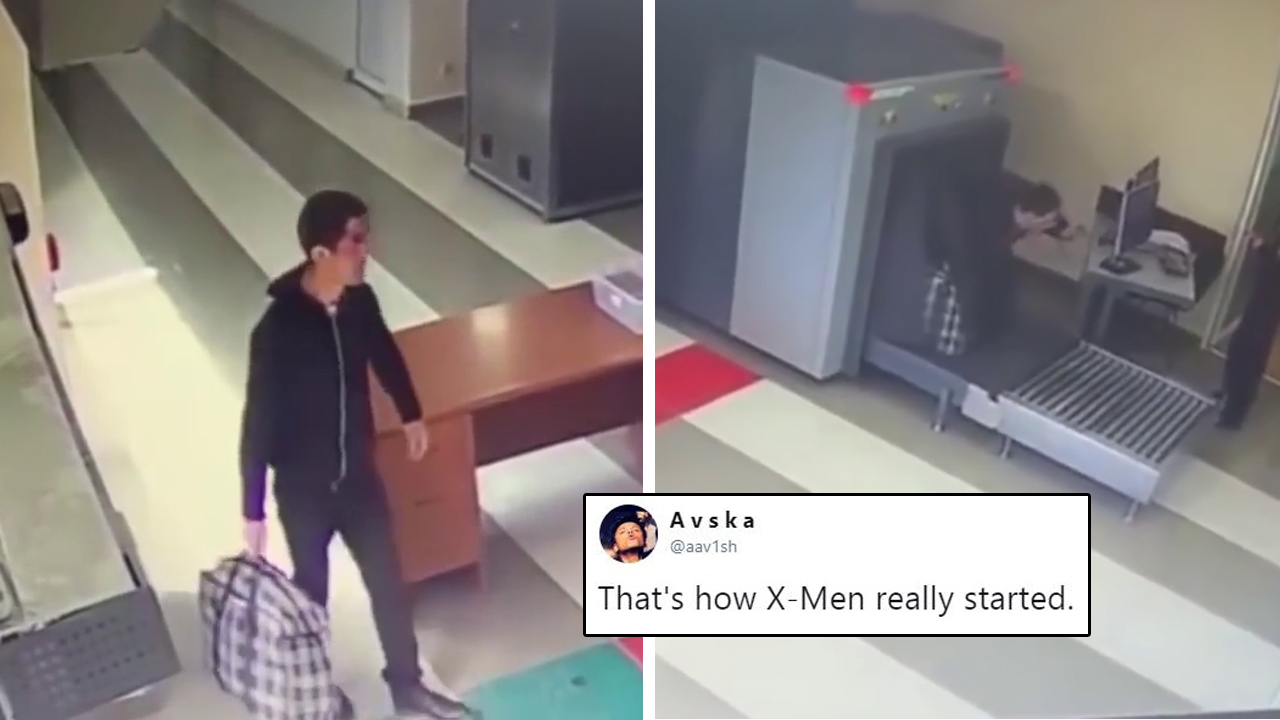 First-time is always difficult irrespective of nature. Doing something the first time always comes with its own challenges, as we don't know what to expect. While growing up we do several things that are the first time but we learned from our mistakes and move on. However, sometimes the first-time experience can get a bit too embarrassing. For example, a first-time flyer always finds it difficult to pass through airport security. Something similar happened with a man, who clearly seems the first-time traveler.
In a CCTV footage that has gone viral, a man can be seen entering the security area of the Dagestan airport in Russia. However, the man got so confused that he went inside the X-ray machine along with his bags.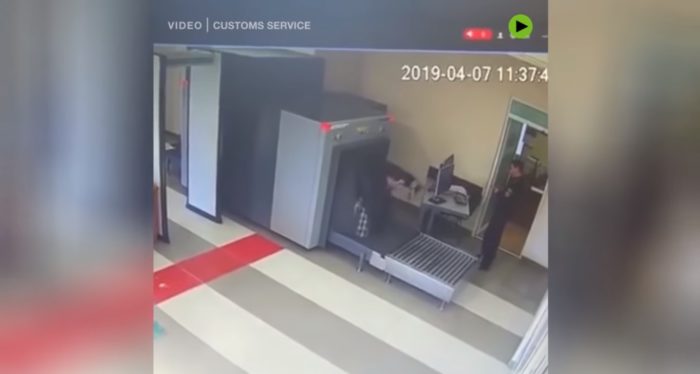 The video clearly shows that the man entering the airport was a first-time flyer and had no idea about what that huge machine with rollers was for. However, no one would have thought in their wildest dream that the man will literally get himself checked along with his luggage.
Watch The Video:
The video has left Netizens in splits, who simply can't get over it. This man's embarrassing action has become a laughing point for all the Netizens. Look at some of the reactions down below:
1
That's how X-Men really started.

— A v s k a (@aav1sh) April 11, 2019
2
No problem Sir. You're good to go 👮 pic.twitter.com/QRak8bQsRJ

— 🅼🅾🅸🅽║▌𝔱𝔥𝔢 𝔪𝔞𝔤𝔫𝔦𝔣𝔦𝔠𝔢𝔫𝔱 (@d_magnificent05) April 10, 2019
3
🤣 ohhh that is well over funny

— Ди Джей Мох – Раджа (@djmoh2) April 10, 2019
4
No wasting time https://t.co/CLRn583zWS

— Ahmed Jibril (@ahmedjibrilm) April 11, 2019
5
Sheeple are strange. https://t.co/m4mch2no04

— Sander Faas (@Faaz71) April 10, 2019
6
https://twitter.com/MustVenus/status/1116058045317046273
7
https://twitter.com/KitschCollector/status/1116031394134810625
8
https://twitter.com/atpeaceretreat1/status/1116031051149668352
Don't get any ideas, too much exposure to x-ray radiation can have some serious side-effects.